Published April 20, 2023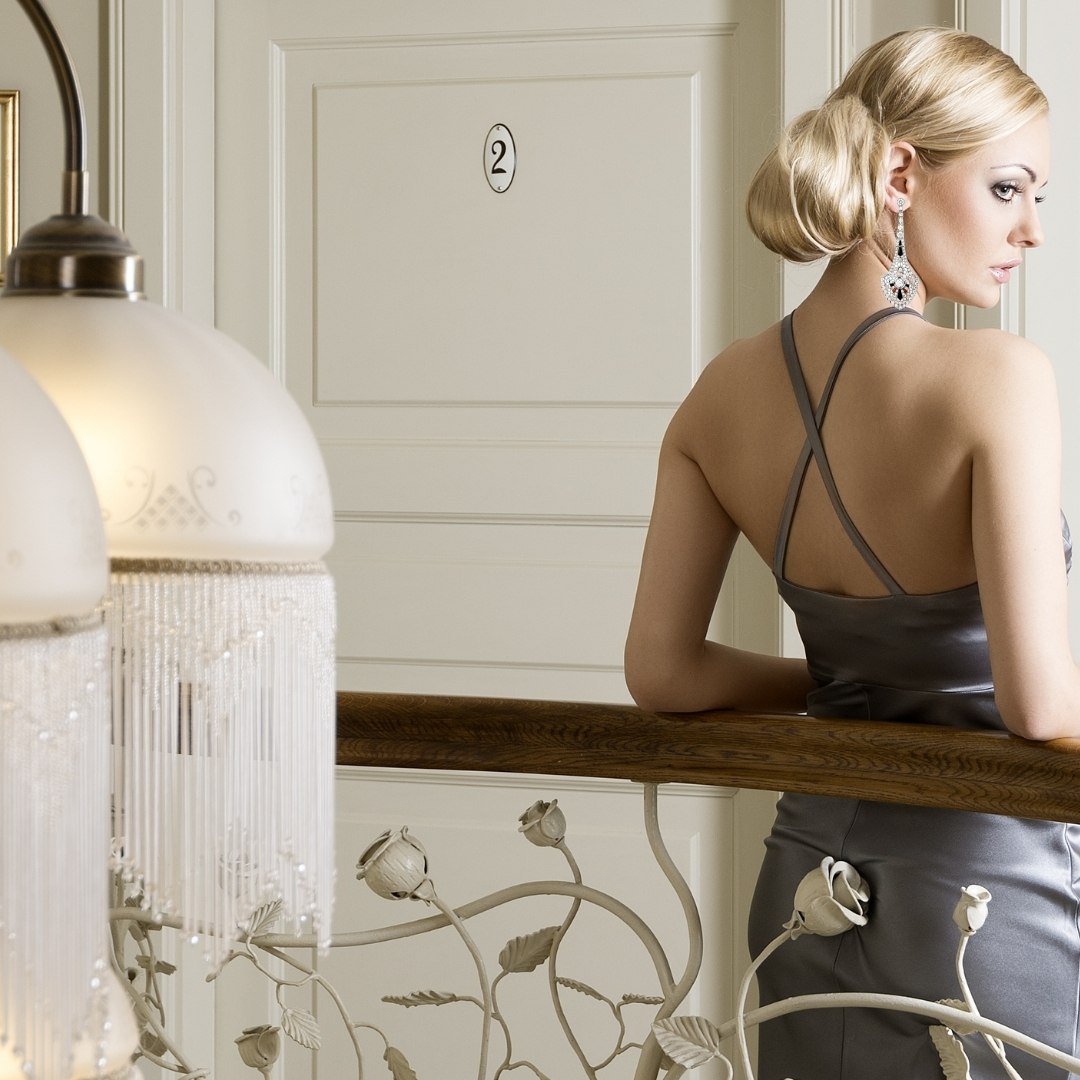 Art Deco – An Enduring Trend in Vintage Jewelry
All that Jazz!
If you are looking for jewelry that is a timeless classic – and a great investment – look no further than Art Deco.
What is Art Deco?
The Art Deco movement originated during the Roaring Twenties, and its name comes from the enormously influential 1925 Exposition Internationale Des Arts Décoratifs et Industrials Modernes, shortened to Arts Décoratifs, which was held in Paris.
Art Deco influenced the decorative arts, architecture, sculpture, interior design and, of course, jewelry. The Chrysler Building in New York City is a perfect example of Art Deco architecture.
Art Deco design reflected the new machine-age technology rather than traditional crafting methods – and Art Deco jewelry is symmetrical, geometric, sleek, streamlined, often simple, and pleasing to the eye.
The Twenties ushered in a new era in women's liberation, reflected in fashion, with new bobbed hairstyles, shorter "flapper" dresses, and even boyish, androgynous clothes. Coco Chanel's designs allowed women to move easily, instead of being restricted by corsets. Jewelry complimented the new, freer look with the addition of long dangling earrings, such as these in our exclusive collection: Art  Deco Style 3.55cts Diamond Sapphire Platinum Geometric Dangle Drop Earrings
Long strands of pearls, diamond watches and rings, dress clips, cocktail rings, bracelets, and diamond jewel accessories such as buttons and pins were also popular.

Here are two of our favorite Art Deco pin brooches:  Vintage Deco Emerald Diamond Platinum Flower Bouquet Pin,  Antique Art Deco Diamond Sapphire Platinum Pin Brooch
Platinum was paired with precious stones such as ruby, emerald, sapphire, and diamond. Here is a diamond and ruby cocktail ring in Dover's collection, so typical of the Art Deco look: Vintage Art Deco 6.05ct Old European Cut Diamond Ruby Platinum Ring
Dover carries another magnificent example of this. A diamond, emerald and onyx platinum link bracelet
You will see dramatic combinations of materials, and geometric shapes such as diamonds, triangles and shields, which were heavily influenced by Cubism. The newly discovered tombs of Pharaohs resulted in a fascination with everything Egyptian; Asian influences, and speed motifs such as airplanes, automobiles, arrows and panthers representing the new fast pace of modern life were also popular.
1920s engagement rings were made of white, precious metal, most often platinum or white gold, with white diamonds or with contrasting-colored accent gemstones.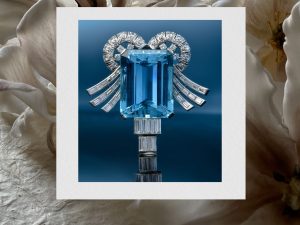 New to our Art Deco collection  Doverjewelry.com is proud to offer this Art Deco GIA Aquamarine Diamond Platinum Brooch Pin Pendant, and this is a jaw-dropping 10.58-carat sapphire and diamond platinum ring.
Art Deco era watches echo the look of jewelry – as featured in this geometric, angular Diamond and platinum mesh link bracelet ladies' watch.
Why Invest in Art Deco Jewelry?
Of all the periods in jewelry, Art Deco's value has held its own the best, according to top experts in the field.
Art Deco pieces from Cartier, Van Cleef & Arpels, Boucheron, Schlumberger and David Webb always catch a collector's eye. This year, while the pandemic raged, the highest price ever paid for a jewel in Sotheby's online sale was realized, when a Cartier Tutti Frutti bracelet sold for $1.34 million. These are jewels inspired by the adventures of Jacques Cartier during his travels to India. They feature dazzling carved sapphires, rubies and emeralds from India. In fact, Cartier's place on the world stage was established during this time.
There is no era that has continued to resonate quite so dramatically as the Art Deco age. It was a time of liberation, glamor and decadence, speakeasies, jazz and parties! Art Deco jewelry is wearable, it's classic, it's stylish, and the workmanship is extraordinary.
If you would like a piece of the Roaring Twenties in your life, get in touch.
It's a cool look and a hot investment.
When choosing Authentic Vintage and Antique Jewelry for your beloved partner it is important to take into account not only their personal style preferences but also their lifestyle and personality too! With these tips in mind, we hope that you are able to find the perfect symbol of love and commitment that will last forever! So go ahead and start shopping today! You won't regret it!
Contact our jewelry experts today or visit us in our New Brickell Showroom located at 1000 Brickell Ave Suite 100 Miami Florida. Estate evaluations are provided in our Brickell Location or on-site at the location of your choosing free of charge. We welcome your inquiries either via email, telephone or by private appointment in our Brickell Miami Offices.  1.877.777.6111 | contact@doverjewelry.com