Testimonials from Customers and Friends
We are so pleased and grateful that so many of our customers and friends have shared their rewarding experiences with Dover Jewelry; we would greatly appreciate additional comments by mail or email from our friends and clientele.
"Kind, caring, compassionate and honest! Always professional with a heart of gold. They treat your consignment like it was their own and send purchased items out in a timely, well-packaged manner. You are a real person here and not a commodity. God bless and Merry Christmas! May you have a happy and prosperous NEW Year!!!".
"I can't begin to express my gratitude for the team at Dover Jewelry. They have incredible attention to detail and the best customer service. Turnaround time was fantastic (resize) and communication was beyond my expectations. The team is more knowledgeable than any jeweler we have worked with before and truly knows their stuff. Not to mention my absolute dream of an engagement ring that they custom-made!!! I have received sooo many compliments on it. It is so so so beautiful!!!! ".
"Thank you so much for selling my items on eBay. Your company is absolutely wonderful! I am very appreciative.".
"The best Jeweler we have worked with in a long time. They really are 5 stars all the way. We have been shopping from them for a few years now and The items we receive are ALWAYS better than even described. Thank you again".
"It is pleasure doing business with Dover Jewelry. I have found the staff to be both cordial and professional. They, as well as the owners, have been accessible and readily willing to answer my (sometimes trivial ) questions. I was able to get fair prices, honest representation, and prompt payment for my estate pieces. i highly recommend them".
"I contacted this jeweler to purchase an opal and diamond pendant necklace for my wife. They were unusually attentive and professional. They were very responsive to my questions. I purchased the piece online and it was at an exhibit not even in their store. They retrieved it for me very quickly and shipped it overnight. It arrived in excellent condition and was much more beautiful than the pictures. I highly recommend this business".
"Dover is SUPER!!! I bought a platinum necklace for my wife yesterday at Hong Kong Jewellery Show Price is reasonable and all goods are too beautiful I wish I could bring all home Amazing!".
"Moe, the owner is a stand up guy and I would give him a strong recommendation. I live in Miami and went and looked at the product prior to buying it on Ebay. When I received it in the mail I noticed something on it that I wanted to have fixed that I didn't notice prior to bidding on it when I first saw it. Technically speaking, Moe did not have to fix any imperfections with the jewelry per the auction terms once I received it. Long story short Moe went above and beyond and fixed what I asked him to for no cost although he was not obligated to. Stand up businessman and I will be referring him to others. Its hard to find good businessman in Miami...although this is one you can trust".
"Meeting with owner, Moe, was a positive experience. His offer to purchase my jewelry was reasonable. No pressure. Relaxed and private environment, very professional. I am pleased to give this review and expect to do business with Dover Jewelry in the near future".
"I adore jewelry, and buy whenever my budget allows. I am more than delighted with Dover. Their photographs are wonderfully large, so the buyer can really study the jewelry in detail. The information provided is all inclusive. The customer service team is superior, and they know the answers to any and all questions. Best of all is the Dover selection of fine jewelry. They offer only the best, so I always buy with confidence. Its easy to find something to love and desire, because everything is the "cream of the crop." Keep up the great work"!
"I had such a wonderful experience with Dover Jewelry! They repaired my engagement ring when I lost two of the small sapphire stones. Their communication throughout the process is timely and makes the whole process so simple. They are my first thought when it comes to anything regarding my jewelry".
"I am absolutely in love with these people. They are so kind and they treated me so well....I was very cautious....you do not always find essentially nice people but these are the real thing. Veronique is the best....anyone who wants to be spoiled and treated better than best, ask for her. Her boss is so nice also, he checked with me when she was off....took time to make sure all was well. Jewelry (multiple) was checked for insurance and found to be in excellent condition and was really pretty :-). I can absolutely recommend this Jeweler and these people. They are the best."
"I had a wonderful experience selling a piece of Jewelry with Dover. They were extremely professional. I shopped around and they gave me a lot more for my piece than I was offered at other places. They also paid me immediately. This will be my go to place for selling future pieces".
"I purchased a gold/diamond pendent on line from Dover Jewelry. I am totally satisfied with both my purchase and with the great service. At least two phone calls were made by Dover to my home to check on the arrival of my purchase, and on my satisfaction of the item. I can recommend Dover Jewelry for an honest and efficient purchase experience".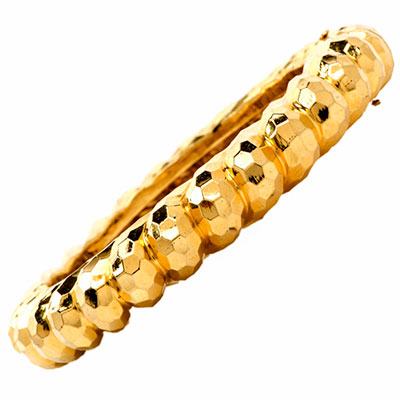 "Thank you for your help with the bracelet this morning...I was nervous about making the purchase sight unseen, but you were able to smooth out the process and make it easy!"
Item 433307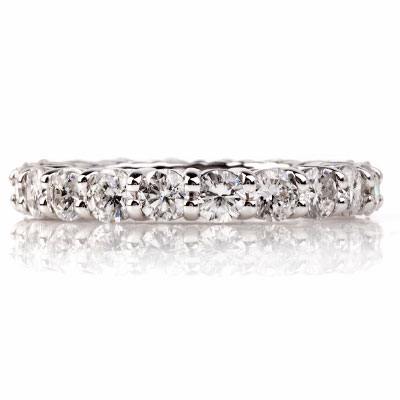 "Thank you so much for your assistance! I have been watching that ring for several months, what an incredible price for such a lovely piece!"
Item 5414177
"The ring just arrived safely. It is stunning. Beautiful work on resizing and the shank. I must say, I am utterly impressed with you and your business. Let's pray she says yes! You have been a pleasure to work with and I am delighted to recommend Dover to anyone who might be in need of your services"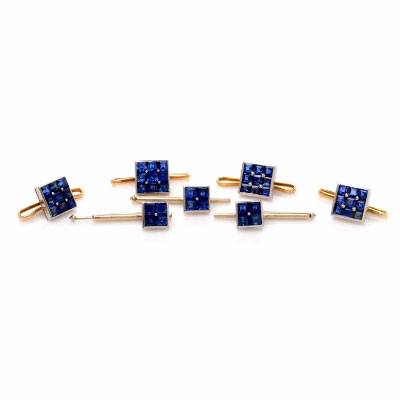 "Thanks Dover, I very much appreciate the excellent service, best regards"
"The necklace arrived safely today, and may I say I have rarely had such pleasure upon opening a box!! I try to collect pieces like these as they are quite difficult to find. I love this locket necklace! Dover jewelry never disappoints….it was a pleasure to work with you."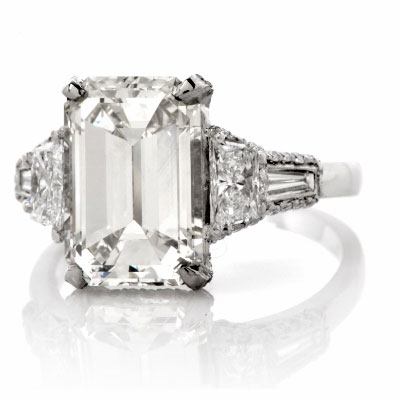 "Thank you for your fantastic customer service!"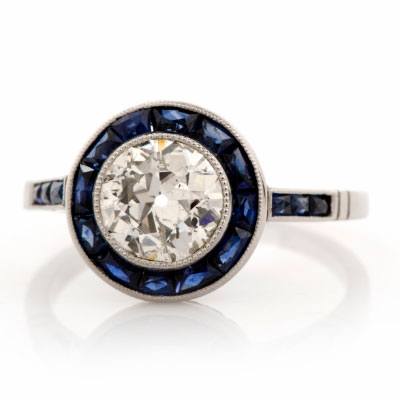 "My boyfriend bought me a sapphire diamond engagement ring from you. I love it! How do I keep it clean so it stays this beautiful?"
"It is a pleasure being a repeat customer and dealing with your courteous manner of conducting business. Thank you politely for working with me on the tiger brooch. I appreciate the elegant packaging and am pleased with the beautiful piece."
"Thank you so much for all your help today. I very much appreciate it. I was extremely happy with my previous purchase and I am very excited about this ring!"
"Hi Veronique, I got the package and the cross pendant, what a beauty! I absolutely adore it and it looks and feels amazing on. It is perfect, all that I expected, I am happy! Thank you so much for working with me, giving me a choice of items and for your special attention to my needs. I appreciate all your care and consideration, and the piece of jewelry I got from Dover Jewelry is absolutely stunning. And not only jewelry - but service is outstanding as well. Have a great day and thanks again!"
"The ring is stunning! She loved it, thanks"
"Thank you so much for your efforts...I really appreciated it!"
"I have just received and am very satisfied with the ………. Bracelet and the appraisal document. I deeply appreciate your assistance and am happy to actually recognize your reputation this time. I will keep watching other items on your shopping site."
"I have just received delivery of my fabulous bracelet. And looking at in my sunroom, it is more beautiful and more sparkling than I remember seeing in your showroom. Thank you for making this Valentine so special! With gratitude"
"Thank you so much for the easy and fast purchase and all the extra service. Looking forward to having the ring on my hand! :) the pleasure was mine. Thank you again"
"Hello Dover, I just want to let you know that today I received my necklace. Really is something out of this world. Thank you so much for your assistance"


It has been our pleasure to work with you and thank you for choosing Dover Jewelry & Diamonds.

With that in mind, Would you consider posting a review of us online?

We strive to provide all our customers with excellent service, and are encouraged by the time invested in writing your kind remarks and generous words of praise on behalf of our team here at Dover Jewelry. Online reviews can really help other customers learn about who we are and the services we provide.

Our team truly appreciates your time and efforts!
Customer Reviews