Published October 24, 2018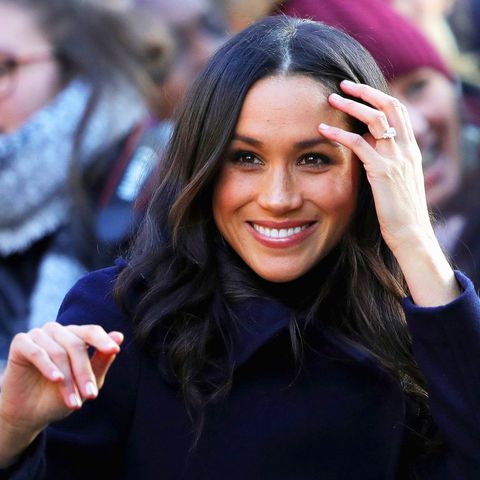 Every engagement ring designed for a member of  the royal family in countries with a system of monarchy should be distinct in one way or another from the rest of engagement rings made and exchanged throughout the world.
With the British royal family being the most recent one in terms of new of new engagements, we dedicate this edition of our blog to the rings given to Megan Markle by prince Harry last November and the one given to princess Eugene more recently.
The engagement ring Prince Harry gave to Meghan Markle  was  a combination of a sizable 3-carat cushion-cut diamond from Botswana as center stone, and the smaller flanking diamonds from the late Princess Diana's collection given to her son, selected for nostalgic and sentimental reasons.
View Three Stone Engagement Rings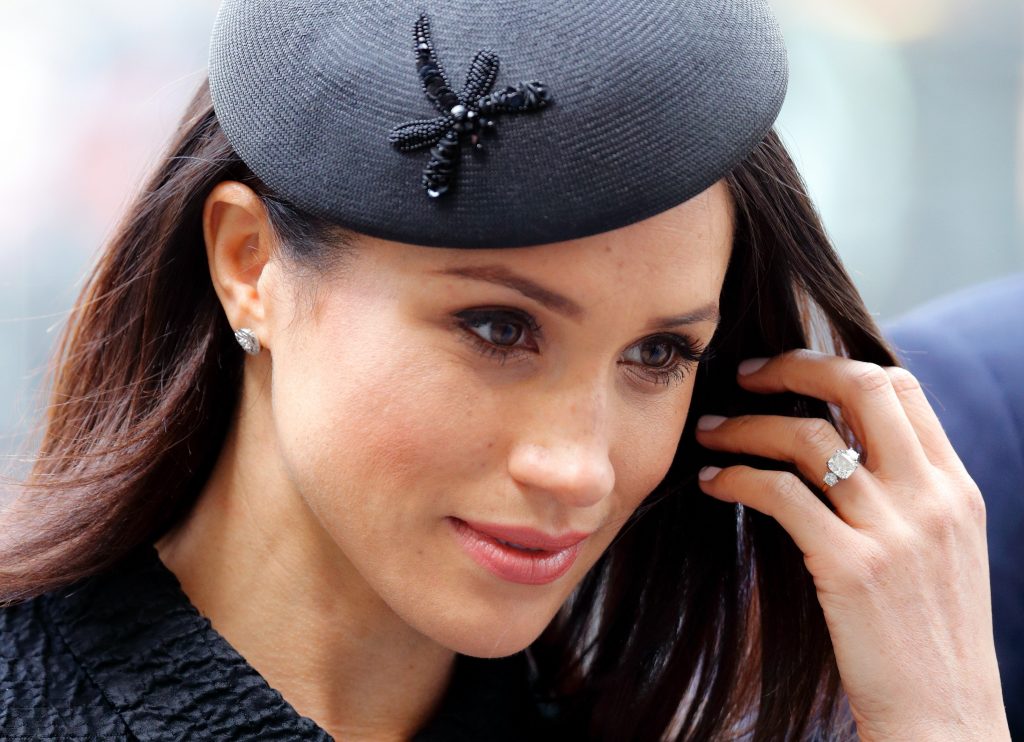 Padparadscha Sapphire Engagement Ring : A novelty in the Royal Family…
Within two months of the Prince Harry's engagement event, Princess Eugene of York and Jack Brooksbank  announced their engagement. It was a proposal without a ring but their joint effort in designing the ring was an interesting surprise: The ring is in vintage style yellow gold and features a Padparadscha sapphire surrounded by a diamond  halo.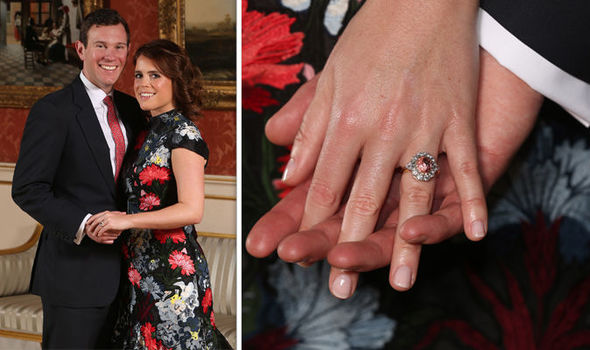 Sapphire has for a very long time been a popular stone alternative to diamonds in bridal jewelry. It is interesting to note that, while it was virtually non-existent not long ago, we observe almost 10% of the contemporary engagement rings set with a sapphire gem as center stone!  Amongst royalties, Kate Middleton received from Prince William the blue sapphire engagement ring once worn by the late Princess Diana, a 12-carat  blue sapphire surrounded by 14 diamonds, set in 18-karat white gold.
For those who are not familiar with the Padparadscha sapphire selected by Princess Eugene as her engagement ring, the name derives from the Sanskrit word meaning 'Lotus flower' and refers to a rare category of sapphire of an enchanting pinkish-orange color. This rare category of sapphire can actually draw higher prices than high quality blue sapphires. 
It is interesting to note that the Padparadscha sapphire has apparently been selected for the first time as an engagement ring center stone in the British Royal family.
In an interview with the BBC, Princess Eugene's fiance Brooksbank explained that the reason for selecting the Padparadscha sapphire  was the gemstone's ability to change color when looked at from different angles, adding that this amazing characteristic reminded him of princess Eugene.  He meant this of course in a positive sense as a compliment.
Princess Eugene's Padparadscha sapphire engagement ring has great similarities of design to the ring given to Sarah Ferguson or Fergie by Prince Andrew in 1986. Instead of a rare sapphire, the mother of Princess Eugene chose a ruby- said to have been inspired by the color of Sarah Ferguson's hair- surrounded by 10 pear-shaped white diamonds set also in yellow gold.
And finally the Queen herself! She chose an engagement ring centered with a 3-carat round-faceted diamond surrounded by 5 pave-set diamonds on each side, all set in platinum.
The diamond on the Queen's ring is said to have come from a tiara given to Prince Philip by his mother Princess Alice of Batttenberg who in turn had received it as a present from Tsazr Nicholas II and Tsarina Alexandra of Russia as wedding present.  Prince Philip had the famous jeweler of the period Philip Antrobus to design the Queen's engagement ring using the diamonds from the tiara.