Published June 6, 2021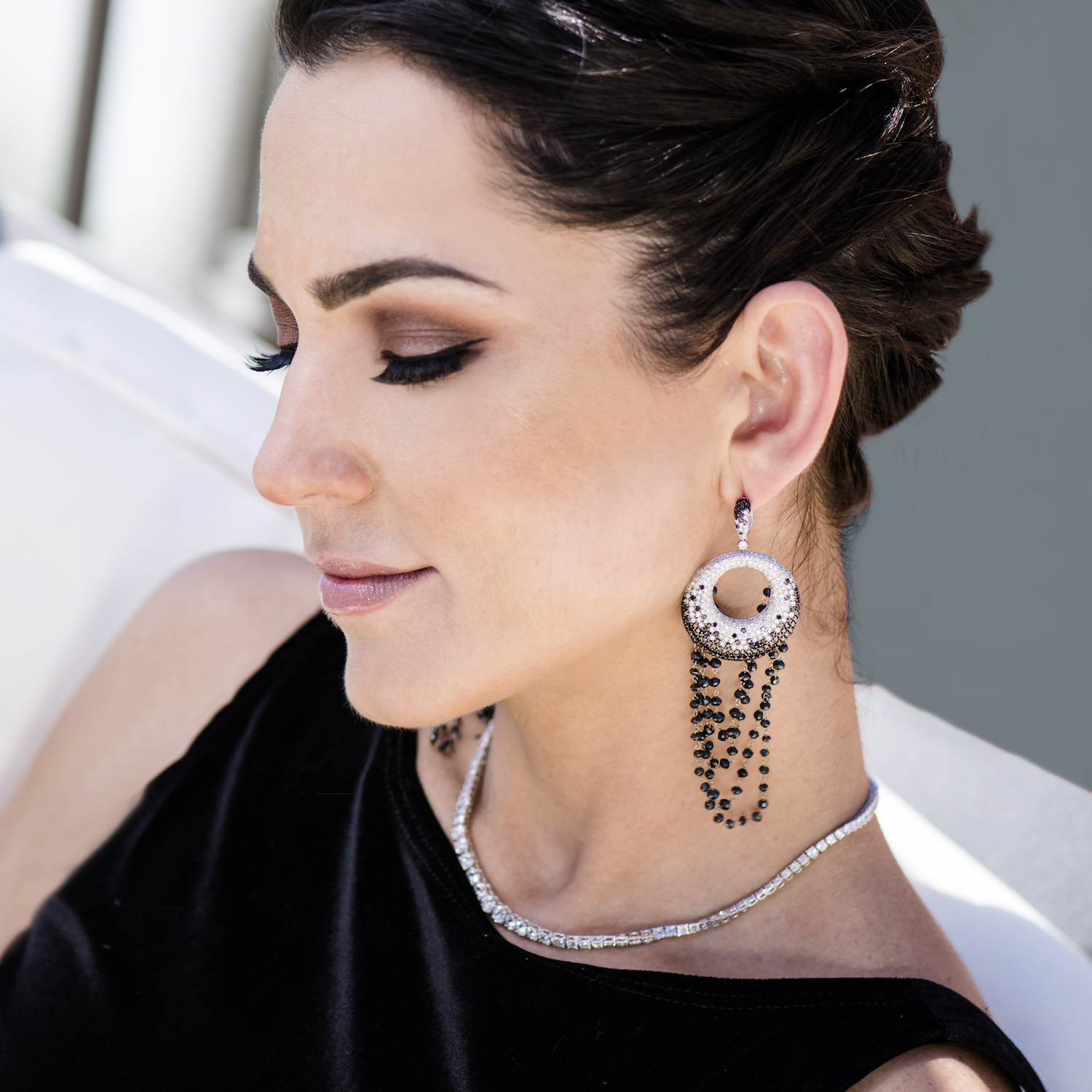 There are certain pieces of jewelry that are simply "must-haves."
They are timeless, always wearable, and are a "must" in every woman's jewelry wardrobe.
The former president of Cartier, Robert Hocq, created the phrase "Les Must de Cartier" when a staff member commented "Cartier, it's a must!" (meaning pieces one simply must have). As a result, in 1976, "Les Must de Cartier" became a spin-off line from Cartier.
Accordingly, here is our list of Dover's 'Must'
The Chain Necklace
Back in the 60s this was considered a bold, even avant-garde look, but today it is a timeless classic. Wear it to dress up just about anything and always look put together.
This is a rare heavy Italian link chain necklace in 18k gold.
The Tennis Bracelet
Did you know how the tennis bracelet got its name? It happened during the 1987 US Tennis Open when Chris Evert lost her lucky charm bracelet during the match. She asked the game officials to find her "tennis bracelet" – and set a trend for this type of sporty day-to-night type of jewelry that has lasted to this day.
Here we have a beautiful estate tennis bracelet crafted in solid 18K white gold and composed of (38) round-cut diamonds, weighing approximately 10.20 carats.
The Rolex Watch
There are few status symbols more revered than a Rolex. It is the go-to watch for successful business people, athletes, and Hollywood celebrities alike – and because of this, we are nominating it for "must-have" status. If you own one, you will understand its prestige and appeal. A Rolex rarely loses its value, so you will always have an investment piece to pass on to your children or to sell at a future date without losing your money.
This one is a rare, blue dial 18k yellow gold Rolex Datejust with a factory set diamond bezel and diamond dial with luminous hands. (Ref: 69138) It is both beautiful and collectible.
Hoop Earrings
They are unmistakable pop culture icons. Hoop earrings are part of street and runway wear the world over. They were worn by Madonna in the 80s and are worn by numerous celebrities to this day from Rihanna to Kerry Washington to Gig Hadid to Jennifer Lopez. Perfect even with workout gear or jeans, hoop earrings are endlessly versatile.
We carry these 16.64-carat large diamond beauties, this time set in rose gold.
Pearls
Chanel loved them; your mother and grandmother owned them. You will look anything BUT a granny in this lustrous Tahitian pearl necklace. It incorporates 39 graduated South Sea Tahitian pearls in exotic Peacock green, silver and black colors. You can wear them to dress up a casual outfit or aluminate a formal cocktail dress.
The Cocktail Ring
It was highly fashionable at cocktail parties during Prohibition. The cocktail ring was supposed to draw attention to the wearer, so they would be noticed at "prohibited' parties. It consists of a statement piece with a large stone mounted in a big setting. Today, many are highly collectible.
Our collection includes a vintage GIA-certified green tourmaline diamond platinum ribbon cocktail ring.
The Tiffany Bracelet
It is the dream of many to own a piece of Tiffany jewelry. Renowned the world over, Tiffany is one of the most recognizable and enduring brands ever launched. You can own an affordable piece of the dream with this casual jade and diamond cuff bracelet set in 18k platinum. 
The Animal-Shaped Brooch
It is fast becoming a collectible "must." The animal-shaped brooch gussies up a lapel puts a shine on a sweater and boosts a plain blouse. If you love dogs, this one is for you. It is a vintage Frascarolo brooch pin in 18K textured yellow gold, featuring a stylized pooch with emerald eyes and an onyx and diamond nose.
With these pieces in your jewelry box, you cannot go far wrong – whatever the occasion