Published January 16, 2018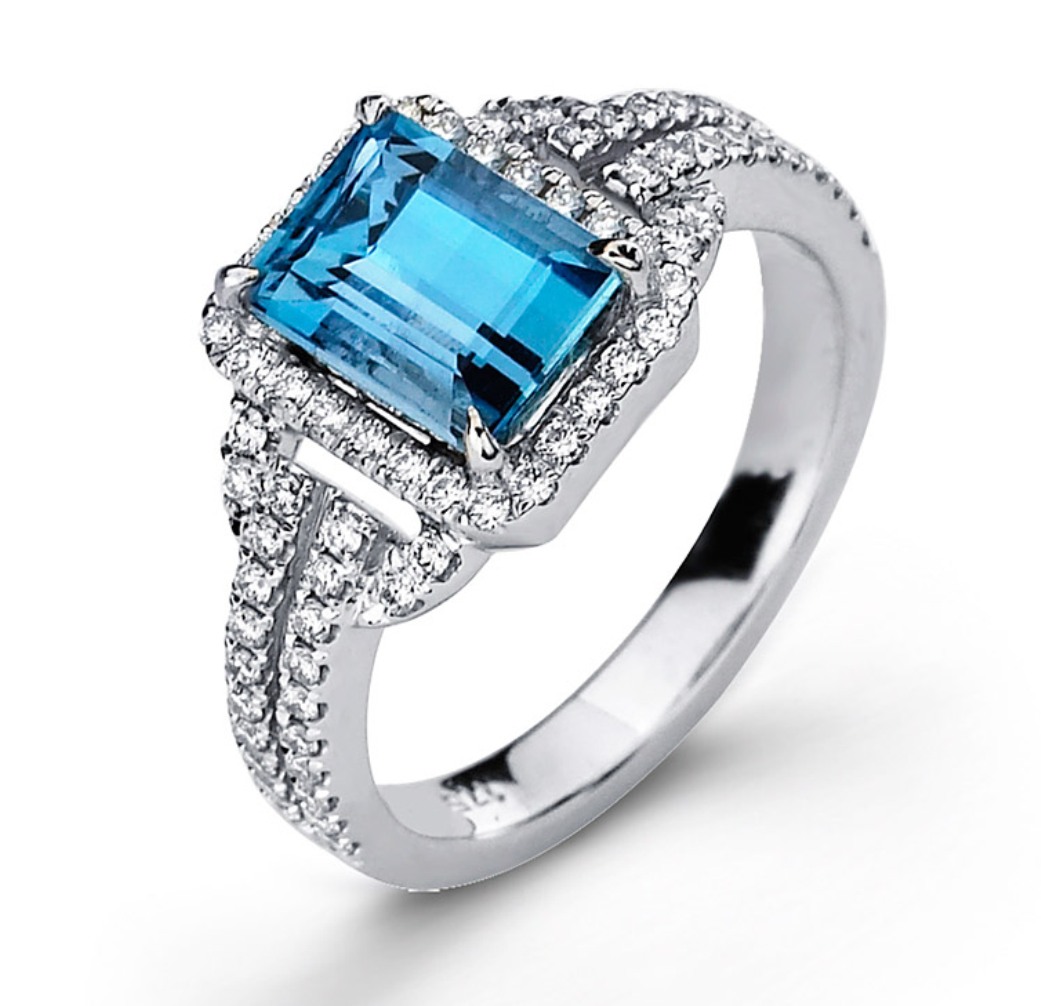 The jewels made with aquamarine are gorgeous and look great in anyone, especially when the stone is found on a ring. These stones comprise the range of green to clear blue sea. This stone is known for providing good luck and at one time helped the sailors to reach land safely, or at least that's the legend. Besides these features, the tones offered by an Aquamarine ring make any woman look beautiful.
If you've decided on this lovely stone, there are some tips that could help you make a great purchase.
Proper cutting is essential. This helps to correctly display the different shades of aqua: the round brilliant cut has 58 facets which highlight the brilliance of the stone and is perfect for rings. Other jewelry including various gems, cuts with few facets also look good in an aquamarine ring, as they have few inclusions, but if you prefer something unique, an abstract cut is right for you.
As mentioned, the color is critical; depending on the hue having aqua price will vary. There aquamarines in blue and green tones, but others have much more intense shades, giving them greater value. The ring represent a bright blue ocean, while if the ice is blue represents calm.
Finally, you should consider metal and this choice will depend on the shade of aquamarine: if the tone is light, will look best in white gold, platinum and silver, but if the color is stronger, the yellow gold looks better.