Published July 3, 2022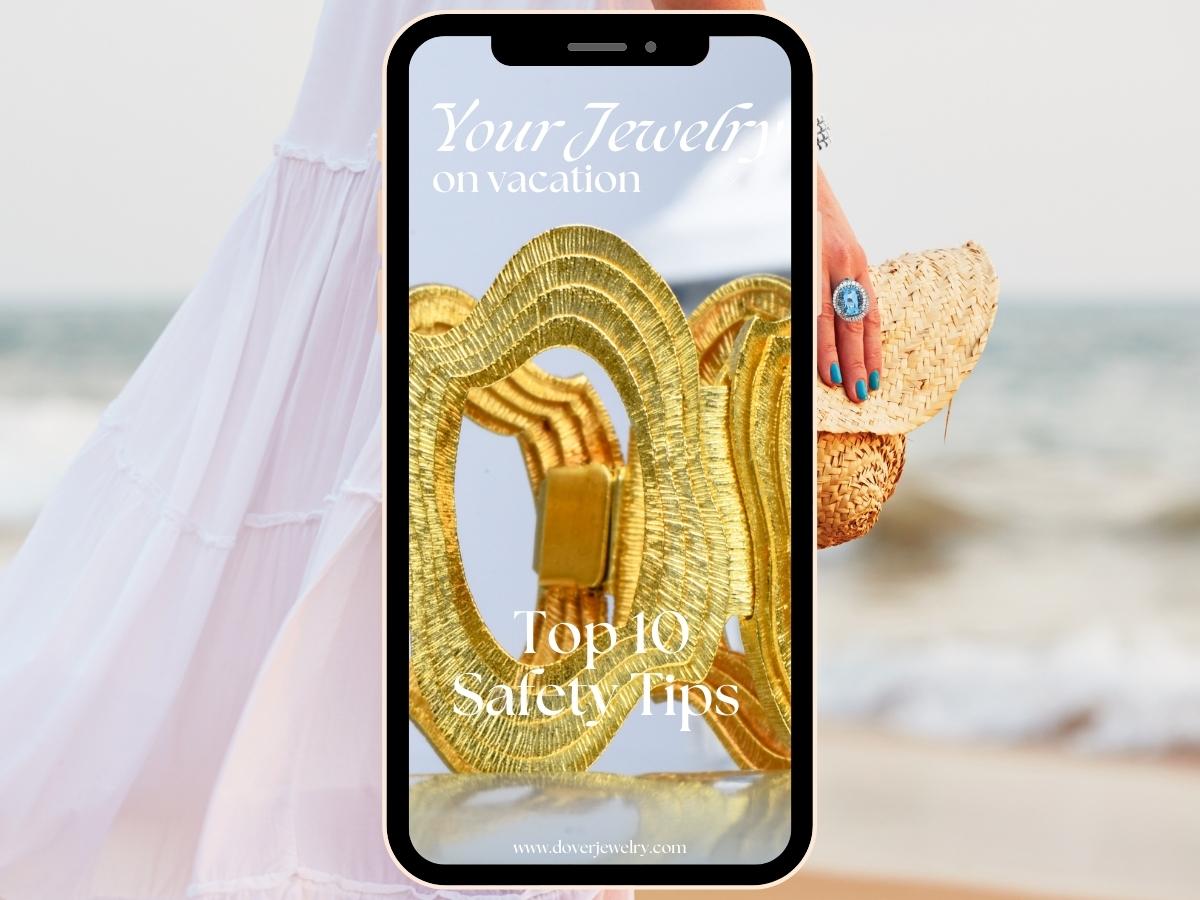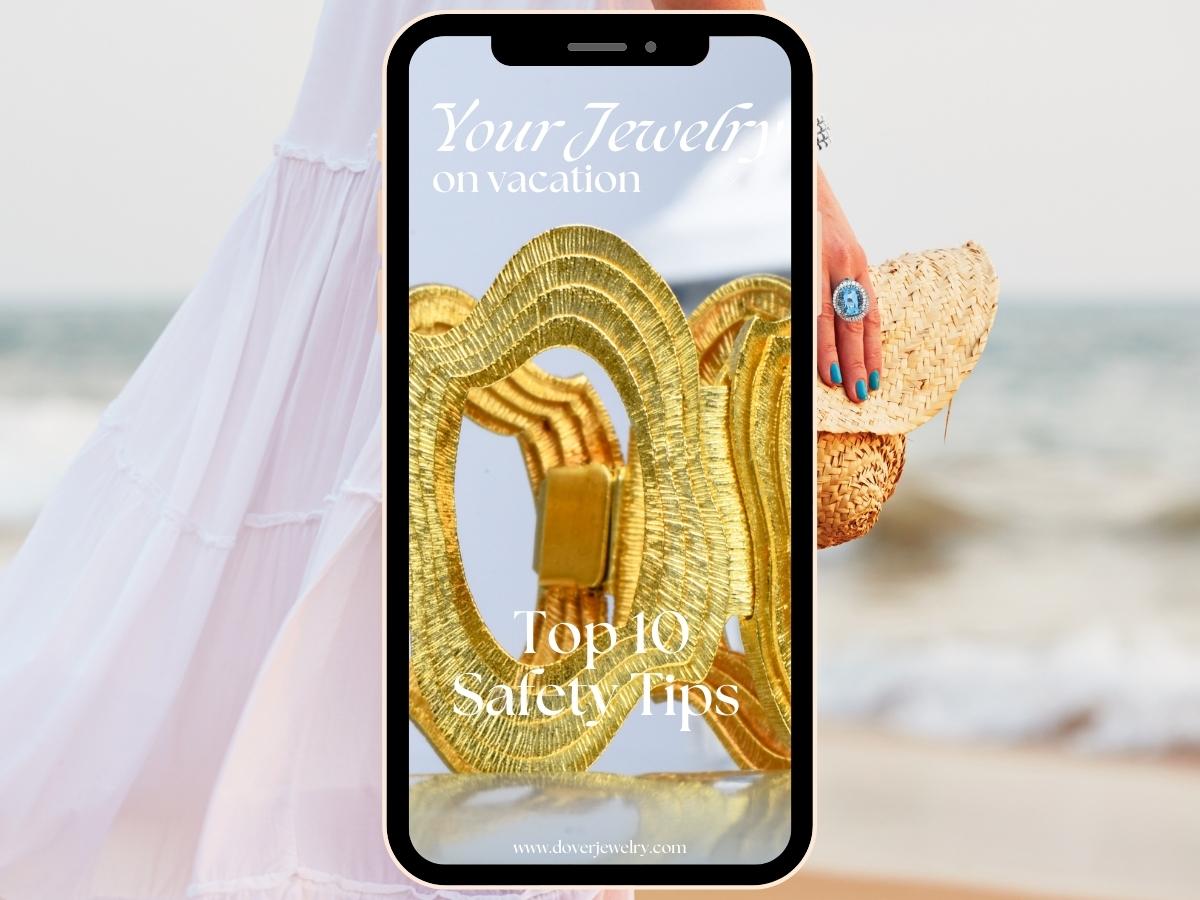 Our Top 10 Safety Tips
The summer holidays are with us – and no doubt you have a wonderful vacation planned. Whether you are going to St. Barts, Barbados or Biarritz, you'll need to think carefully about whether to take your jewelry with you.
What type of jewelry should you take with you, if any? How can you keep it safe? What precautions should you take?
We all want to look as glamorous as possible while on holiday, especially at those romantic evening dinners – but be careful of overdoing the head-to-toe glittering diamonds 'look.' You don't want your jewelry to attract unwanted attention. According to insurance industry reports, the number of people reporting lost or stolen jewelry while on vacation has doubled in recent years. 
Only 1% is ever recovered. It's a sobering statistic. 
Here are a few commonsense tips:
What jewelry should you pack? Keep it simple. A tennis bracelet, simple stud or hoop earrings and a pendant necklace should be enough to sparkle but not overpower your fellow vacationers. If you absolutely MUST – take ONE special, more expensive necklace or other jewelry for a special celebration, such as a destination wedding.

 

Before you leave, make sure your jewelry has been appraised and appropriately insured for loss, damage or theft. What do you need to know about appraising your Fine Diamond Jewelry? Remember to insure your engagement and wedding rings if you have not already done so. Most insurance companies offer worldwide coverage, so you can enjoy your holiday without worrying. If your jewelry has not been appraised within the last 2 years, we recommend you have it rechecked and updated. This is especially important if you have a special collectible or antique pieces, whose value may have increased. (Dover offers full jewelry appraisal services, incidentally)

 

Is your jewelry protected? Inform your insurance agency of your intended trip and let them know where you will be and what pieces you are taking with you.

 

Make a thorough list of all pieces you intend to take with you, including photographs of each, from different angles. You should also make sure you have any GIA certificates or other diamond, or gemstone authentication reports carefully stored somewhere safe with you while you travel. They may be necessary to show the local police in the event of a robbery.

 

Always keep your jewelry with you while traveling. Don't let it out of your sight at baggage claim or elsewhere – and don't leave any luggage unattended in a taxi! It is not worth the risk.

 

As soon as you reach your hotel, lock your jewelry away in the hotel safe or vault.

 

Resist the temptation to wear jewelry at the pool or beach. Apart from looking too conspicuous, the chlorine and other chemicals in pool water can damage it, and salt, sand and sunblock can harm delicate metals and settings. Your rings can easily slip off in the water, the sand or the sea. Expensive rings are discovered under the sand on beaches all over the world by metal detector-wielding beach walkers. Don't let yours be one of them!
When exploring overseas in an unknown location, be conscious of your surroundings. You don't want to draw unnecessary attention to your jewelry, so if you must wear it, try to hide it away under clothing. Too many necklaces have been ripped off the neck by an unscrupulous thief when the wearer least expected it.

 

Social media posts are fun. You want your friends and family to see what a great time you had on holiday but beware of posting pictures of your expensive jewelry. Your location can be tracked online!

 

Finally, when you get home make sure you have all the jewelry with you that you packed, and that there has been no damage to any piece. Report any losses or damage to your insurance agent immediately.

 
Wishing you a memorable, safe and carefree vacation from all of us at Dover!