Published February 10, 2022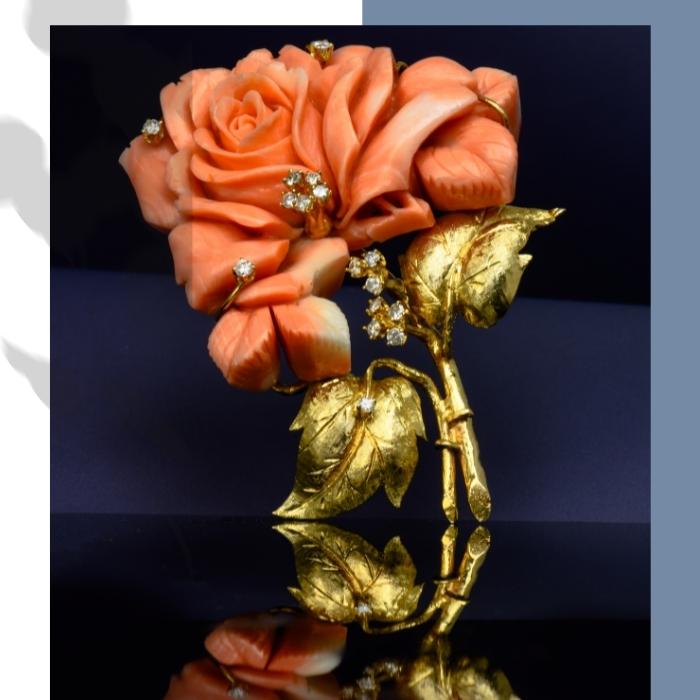 Do you have a collection of — or just a few — high-end jewelry pieces? If so, you may be looking to value the pieces for estate planning purposes. Or, perhaps you need to adjust an existing insurance policy to reflect your jewelry's current value more accurately. 
Either way, you will need a well-documented jewelry appraisal executed by a qualified professional jewelry appraiser. You'll know the actual value without guessing, so you appropriately insure the jewelry item(s). A professional jewelry appraisal also helps if you wish to sell the jewelry now or in the future. The buyer is more inclined to purchase if a qualified jewelry appraiser professionally documents the actual monetary value of the jewelry.
Antique vs. vintage vs. estate jewelry — What's the difference?
Before determining the value of your vintage jewelry, you need to recognize what is considered vintage jewelry. Old jewelry pieces are divided into vintage, antique, and estate jewelry.
Antique is the oldest of the jewelry categories. Pieces must be one hundred years or older. The jewelry era encompasses the Georgian, Victorian, and Art Nouveau periods from 1714 to 1915. The Art Deco (1920-1945) and Retro (1939-1950) Eras are not classified as antique because they do not include jewelry that is more than 100 years old.
The rules are a bit fuzzy in the vintage category. However, vintage typically refers to pieces at least 20-30 years old but less than 100 years old and were previously owned. These comprise periods from 1920 (the art deco era) retro to the 90s.
Estate pieces are technically preowned pieces of jewelry. Age has nothing to do with whether or not a piece of jewelry is classified as "Estate." Although many estate pieces may be 50, 100, even 150+ years old, age is not a determining factor in classifying estate jewelry. 
What is a professional jewelry appraisal?
High-end jewelry is made with precious metals (e.g., gold, sterling silver, platinum) and precious/semi-precious gemstones — diamond, sapphire, ruby, emerald, pearl, opal, garnet, amethyst, etc. It is constructed with care and attention to detail, using high-quality settings to ensure the piece lasts.
A professional jewelry appraisal is the best way to establish how much your high-end jewelry is worth. An appraisal is more than just a receipt for your piece. It is a detailed report of what the jewelry is to determine its monetary value that contains important information such as:
Item type (necklace, bracelet, ring, pendant, watch, etc.)

Gender (women's or men's jewelry)

Metal type (platinum, 14k, 925 sterling silver, etc.)

Diamond and gemstone quality

Circa (age of the piece)

Provenance

Inspection dates

Jewelry appraiser's credentials

Photographs of the jewelry 

And more…
When it comes to high-end jewelry appraisals, you need a specialist knowledgeable in the field, one who knows the value of jewelry and the market as well. You should seek the service of a qualified professional jewelry appraiser with expertise in fine jewelry and who also has a solid understanding of vintage, estate, and jewelry. That way, you'll have a professional jewelry appraisal that documents the value of the piece. 
Are you looking for an appraisal for high-end estate, vintage, or antique jewelry that includes diamonds or other gemstones? It's important to consult a gemologist who will value your jewelry.
World Class Gem Services — GIA Certified Gemologists
Over the past 25 years, Dover's team of Certified GIA gemologists, Master Jewelers & Customer Service Liaisons has become one of the largest authenticated fine jewelry resellers of individual pieces and entire estates. 
As a leading fine jewelry reseller and consignor of antique, vintage, and unique jewelry, we work with individuals and estates, providing trust and ensuring transparency. 
Our estate diamond jewelry grading services are first-rate, and we can provide them no matter where you live. From our retail location in Miami, FL, we can expertly examine and evaluate your estate jewelry using cutting-edge technology. Our Jewelry Appraisal Services provide expertly written appraisal reports for insurance coverage, probate, dissolution of marriage, bankruptcy, and tax purposes.
Each appraisal certificate outlines your item's intrinsic and specific attributes, including the type of metal, quality, cut, age, and appraised insurance value.
Talk to us today about our high-end estate, vintage, and antique jewelry appraisal services.