Published June 7, 2023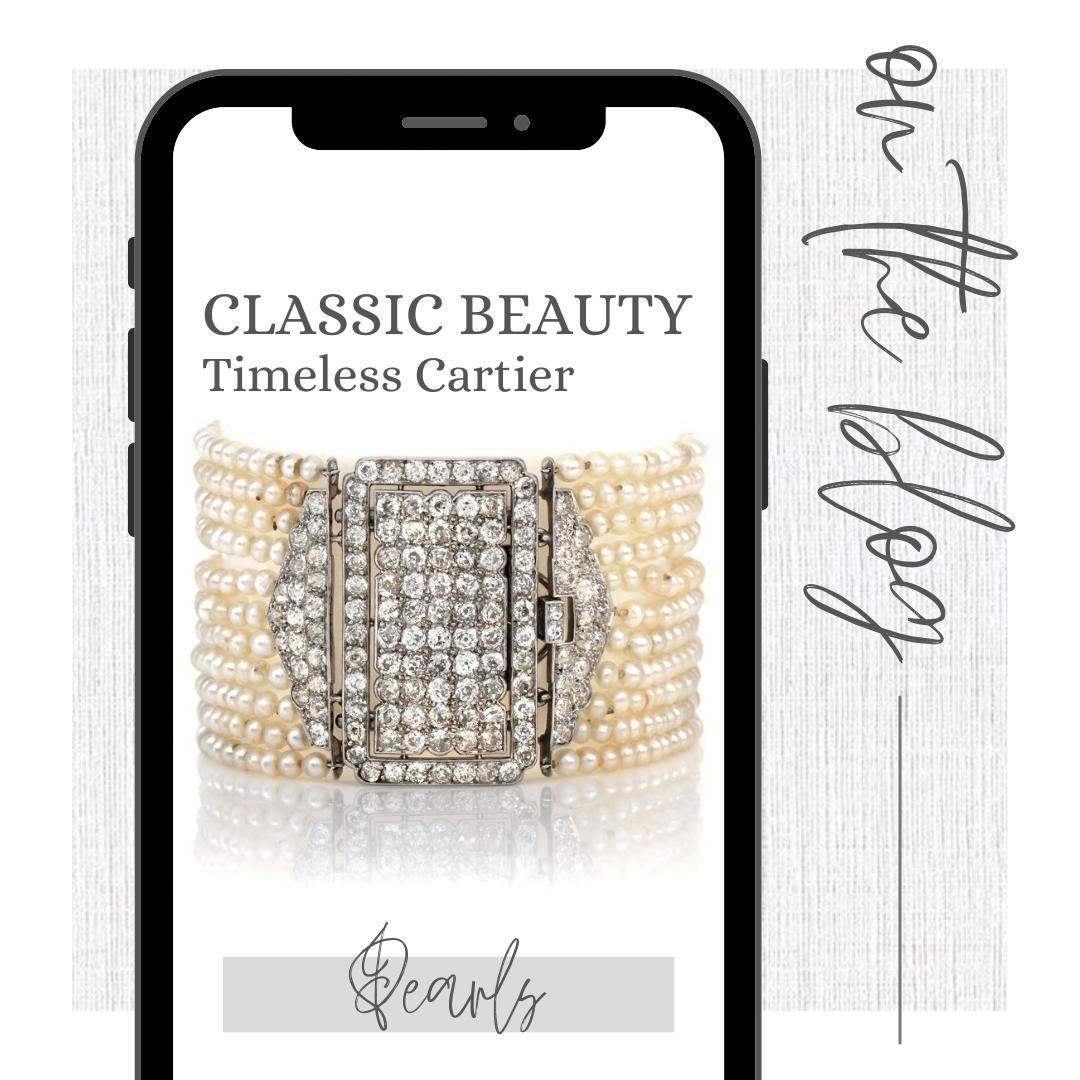 When it comes to weddings, everyone expects a few staples – like a bride in a white dress and a groom in a tuxedo. But contrary to what some may believe, wedding traditions are ever-changing. One of the latest trends? Adding pearls into the mix! Pearls are classic, versatile, and can add a touch of elegance to any outfit. Whether you're wearing them yourself or incorporating them into your decor, here are some ways to make use of pearls on your big day.
Pearls are Classic, Elegant, and Timeless 
Wearing pearls on your wedding day is a tradition that dates back centuries, and what better way to wear them on your wedding day than with something old, something new, something borrowed, and something blue? There are many ways to incorporate them into your look. Here are a few ideas.
There are many different types of pearls, so it's important to choose the right ones for your wedding day look. Opt for white or cream-colored pearls if you're going for a more classic and elegant look. For a more modern look, try black or gray pearls.
A Pearl Necklace is a Must-Have Accessory for Any Bride 
It's the perfect way to add a touch of elegance to your dress and can be worn in many different ways. You could wear it as is or layer it with other necklaces for a more dramatic look. It's a classic way to wear pearls that will add a touch of elegance to your look. If your dress has a high neckline, a shorter pearl necklace is a good option. If your dress has a low neckline, you can go for a longer pearl necklace or even a choker.
Incorporate Pearls Into Your Bridal Hairstyle
Another classic way to wear pearls is in your hair. You can add them to an updo or wear them down in loose curls. If you're wearing your hair up, try adding a few pearl hair pins or a pearl headband to really make your look pop. Whether you wear them in your hair as a headband or clip or use them to adorn an updo or braid, pearls can add a beautiful touch to your hairstyle.
Pearl Earrings Are a Beautiful Option for Brides
Pearl earrings are another timeless option. They can be worn with any hairstyle, and will Pearl earrings are a beautiful and timeless option for any bride. Pearl earrings come in a variety of styles, so you can find the perfect pair to complement your personal style. If you're looking for a classic look, consider a pair of white pearl studs. For something a little more glamorous, try pearl drop earrings. Pearl earrings are the perfect way to add a touch of elegance to your look.
A bracelet is a great way to incorporate pearls into your wedding day look without going overboard. A simple pearl bracelet can be worn with any dress and add just the right amount of elegance.
Pearl bracelets also make a great gift for bridesmaids, mothers-in-law, or anyone else in the wedding party. They are timeless and elegant and can be worn again and again. So if you're looking for a way to add a little extra something to your wedding day look, consider a pearl bracelet—it's sure to please everyone in the wedding party.
Include Pearls in Your Wedding Decor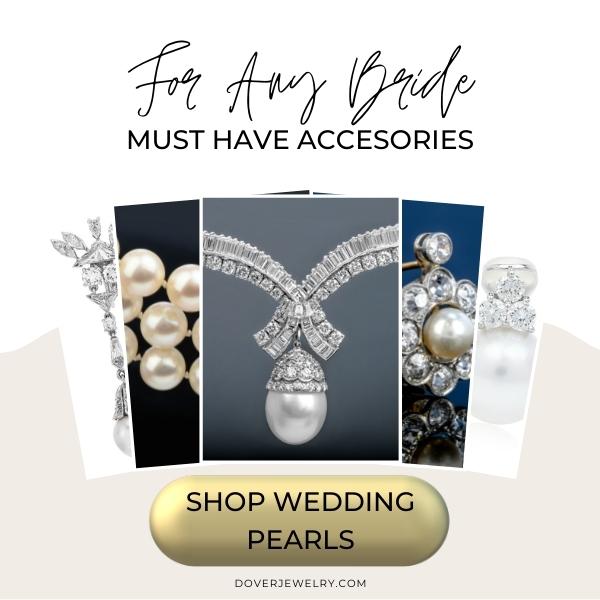 Another way to use pearls is in your wedding decor. Incorporate them into your centerpieces or use them to accent your bouquet. You can also string them along the aisle or hang them from the ceiling for a truly unique look. Try using pearls in your wedding cake if you really want to make a statement! This trend is increasingly popular and can add a touch of elegance to any cake design.
Overall, pearls are a classic and elegant way to add a touch of sophistication to your wedding day look. Whether you're looking for the perfect pearl necklace to wear on your wedding day or some new ideas on how to style your hair with pearls, we hope we have given you some inspiration. At Dover Jewelry, we have a stunning selection of pearl jewelry that is sure to please. Start browsing our collection today! or Visit us in our Brickell Miami Showroom at 1000 Brickell Ave Suite 100 Miami, offering FREE Valet Parking and White Glove Gem Services. 
Contact Dover Today.