Published October 29, 2013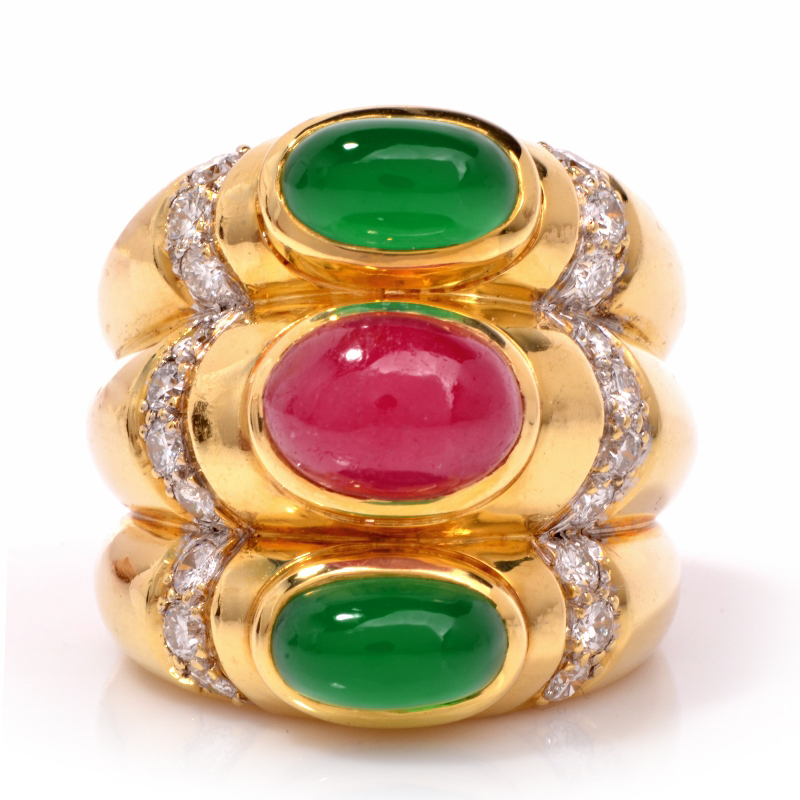 If you are looking for a perfect accessory to match any of your outfits, the statement rings are the ideal choice and applies for any time of year. It can be difficult for people who are used to being a little more conservative and opt for simple or delicate rings, but big rings are imposed and these are the reasons
1.       By using this type of rings you change your look in a very simple way. Can be day or night, very elegant or casual occasion, they are perfect for any time. You can use them alone or accompany with a nice mix of bracelets.
2.       Your nails will always be the center of attention. For its size, the statement rings all eyes placed directly into your hands, so the recommendation is to use enamels with bright and vibrant colors, in addition to your perfectly manicured nails.
3.       Another great advantage is that you do not need too many accessories to complete your look. A simple jeans and a basic tee can look great with a big ring. They are ideal to add a touch of personality and color to an outfit that could become boring.
4.       If your preference is the basic metal rings, the statement rings are ideal because you can combine them as you like. Whether silver, gold or both together, the contrast will always look very cute. Also you can dare to mix textures, colors, designs and sizes; with this type of ring you can let your imagination.
5.       You can use one ring and you will be beautiful with your outfit, but if you want to impress even more, you have the option to use up to 4 large rings. The important thing is not to use another gem for you didn't look overdone.
6.       For being so varied they become a big topic of conversation, you can find multiple designs and from different places. If you want to stand out, look out to those rings that are not so similar to those currently used.
7.       Finally, they are widely used by celebrities. You can find them in the magazines most recognized and in-store fashion highlights. The statement rings are becoming a classic piece of jewelry to own and use.
 Start using these types of rings can be intimidating, but if you start slowly to choose pieces not so daring, you can enter the trend of statement rings and look fantastic.