Published May 13, 2021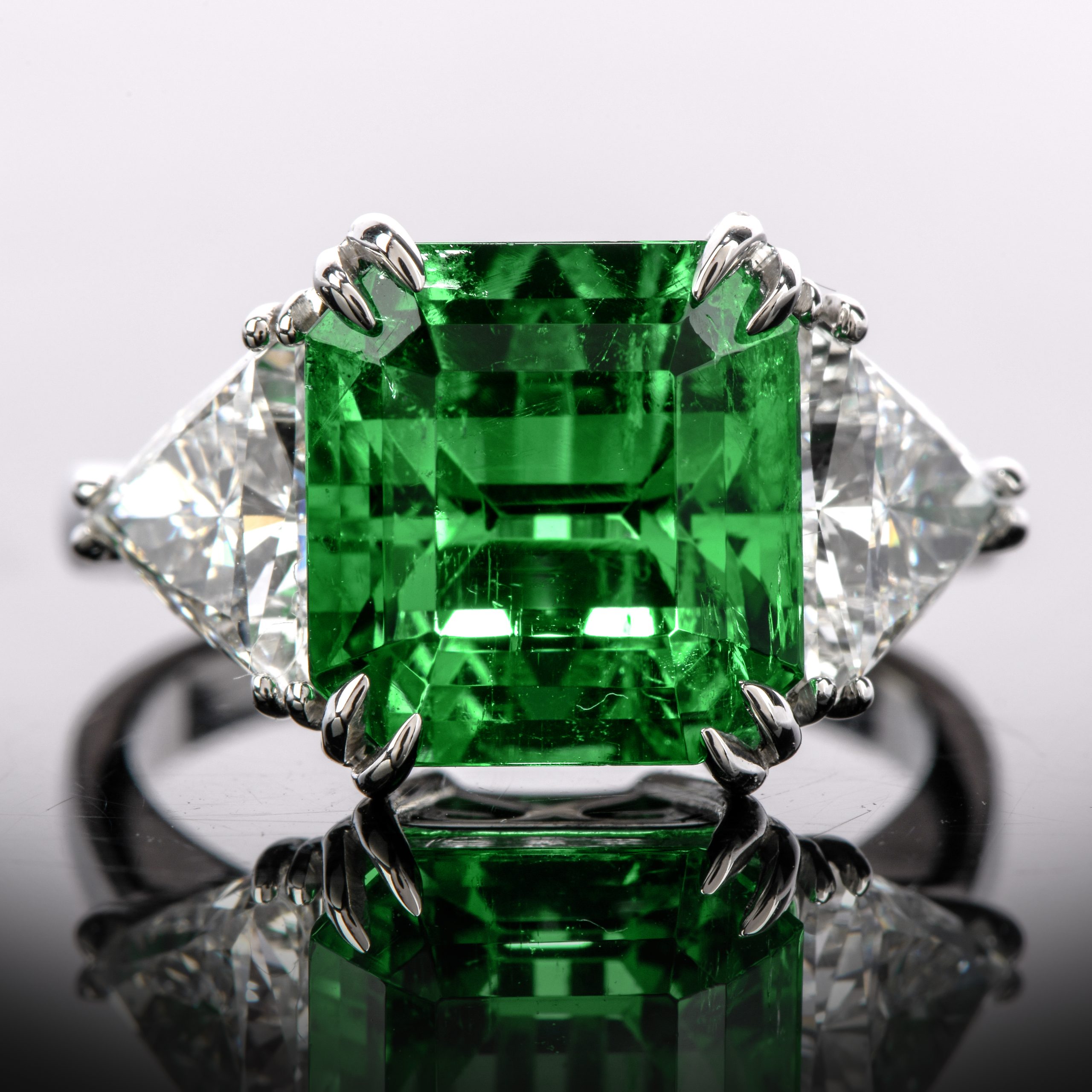 Those of you lucky enough to be born in May,  have a fascinating birthstone; the emerald.  If you are looking to buy an emerald for a loved one born in May, we have an outstanding collection from which to choose the perfect gift.
History
The oldest emeralds are estimated to be some 2.97 billion years old. Their popularity dates back to ancient times when they were thought to have amazing powers of healing and good luck. Emeralds have long been associated with the idea of rebirth, love and prosperity.
May birthdays fall in the middle of the Spring, so the emerald's mesmerizing deep green color seems a fitting way to welcome the end of winter with a splash of natural green. In fact, the name emerald is derived from the Greek word for green, which is 'smaragdus.'
From Cleopatra to Elizabeth Taylor, the emerald has adorned some of the world's most famous necks, wrists and ears. Emeralds are still seen on the fingers of some of the most revered Hollywood celebrities and monarchy the world over, but did you know that they are affordable on a more modest scale, and make wonderful May birthstone gifts?
How to Buy an Emerald
Although emeralds are judged in the same way as diamonds are in terms of color, cut, clarity and carat weight (the 4cs), it is their

color

that

is most important

. An emerald with an even, deep color can be rare and therefore expensive. However, lighter green emeralds can also make attractive jewelry, and they are much more reasonably priced.  

Most natural

emeralds have

i

nclusions

or blemishes, but their lack of total

clarity

does not detract much from their value. Don't be concerned if some of these blemishes are visible to the naked eye. If you like the look of the piece, that is what matters. 

The

cut

of an emerald is important because it can show the stone's beautiful green color to its best advantage. The so-called

emerald cut

, a long, rectangular shape with step-cut facets, was specifically developed to showcase the emerald's beauty. 

And

carat weight

? We do not all have the budget of Angelina Jolie, Taylor Swift, or Catherine Zeta-Jones (or their significant others, we should add!), and large, well-colored emeralds can cost in the hundreds of thousands to millions of dollars, depending on their size and quality.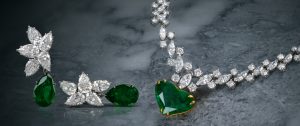 Nevertheless, you can still buy a beautiful emerald on a modest budget.
Let us show you how:
$0-$5,000
This

exquisite art deco-style diamond emerald and onyx 18K gold drop pendant makes a welcome gift for

any

woman. It is made of 18K white gold, with two genuine prong-set, pear shape emeralds weighing approximately 1.80 total carats.  At only $1,911.65

, it is both eye-catching and affordable. 

These vintage art deco emerald and diamond flower stud earrings feature two

round-cut diamonds, with a total weight of 0.20 carats.  It is a perfect look for Spring – and modestly priced at

$2,847.50.
Here is another great buy under $5,000. It is a pair of Buccellati gold and emerald dome-shaped earrings. Chic and ultra-stylish, these earrings retail at approximately $15,000. Dover offers them on sale at just $4,929.15.
Price Point $5,000 – $10,000
At just over the $5,000 level, this standout diamond and emerald cocktail ring is priced at $5,499.

It has a bursting star motif and is crafted in 18K yellow gold with three round-cut, prong-set genuine emeralds weighing 0.70 carats.

Daisy Buchanan would have loved these! It is not hard to imagine the Great Gatsby heroine from the Art Deco era dancing the Charleston while wearing these gorgeous estate diamond, emerald and platinum drop dangle earrings. They feature cushion shape, baguette and novelty cut emeralds totaling approximately 1.00 carats. They are priced at $6,332,20
Next, we offer a truly spectacular Art Deco-inspired Columbian emerald and diamond cocktail ring at $9,945.

It is set in solid platinum with an AGL-certified emerald weighing 2.48 carats in the center.

 
$10,000 and above
If an engagement is in your future, why not planning a double celebration by popping the question and wishing her a happy birthday? This emerald and diamond engagement ring sets you apart from the ordinary diamond solitaire. It is in solid platinum with an AGL-certified Colombian emerald cut, prong-set center emerald weighing approximately 2.22 carats. It is priced at $10, 837.50, reduced from $12,750.
$20,000  Moving further up in price, we have an extraordinary collection of emerald pieces in the $20,000s 
$30,000s https://www.doverjewelry.com/vintage-riviera-diamond-emerald-heart-gold-necklace.html
$40,000s https://www.doverjewelry.com/certified-gia-pear-colombian-emerald-diamond-18-karats-gold-dangle-drop-earrings.html
And above – https://www.doverjewelry.com/vintage-colombian-emerald-diamond-platinum-gold-bracelet.html
As you can see, Dover Jewelry & Diamonds has a magnificent offering of estate and vintage emerald pieces at a wide variety of different price points, which are sure to suit just about any budget. 
If you have a loved one with a birthday coming up in May, we invite you to consider purchasing a piece of emerald jewelry that will always have special meaning.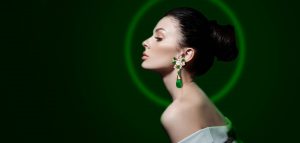 It will be a gift to be treasured forever.