Published September 10, 2013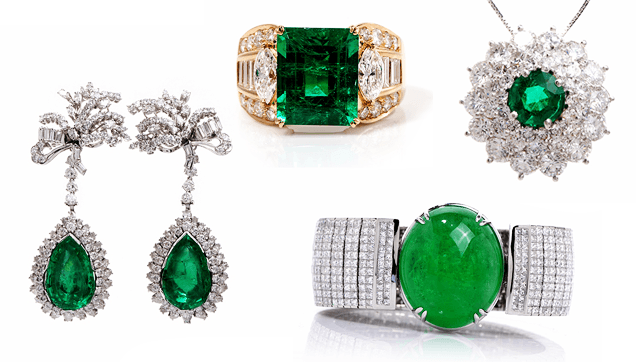 Pantone's 2013 Color of the Year is Emerald, a vibrant and gorgeous color that is used in many stunning designs. Below you will find some of our favorite Emerald pieces celebrating the color of the year, you can add this stunning color into your jewelry box, by buying the most beautiful rings online; don't miss the opportunity and browse our catalog.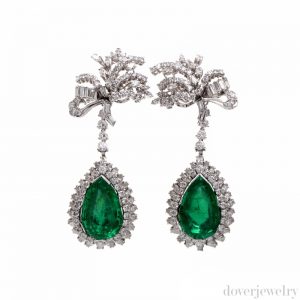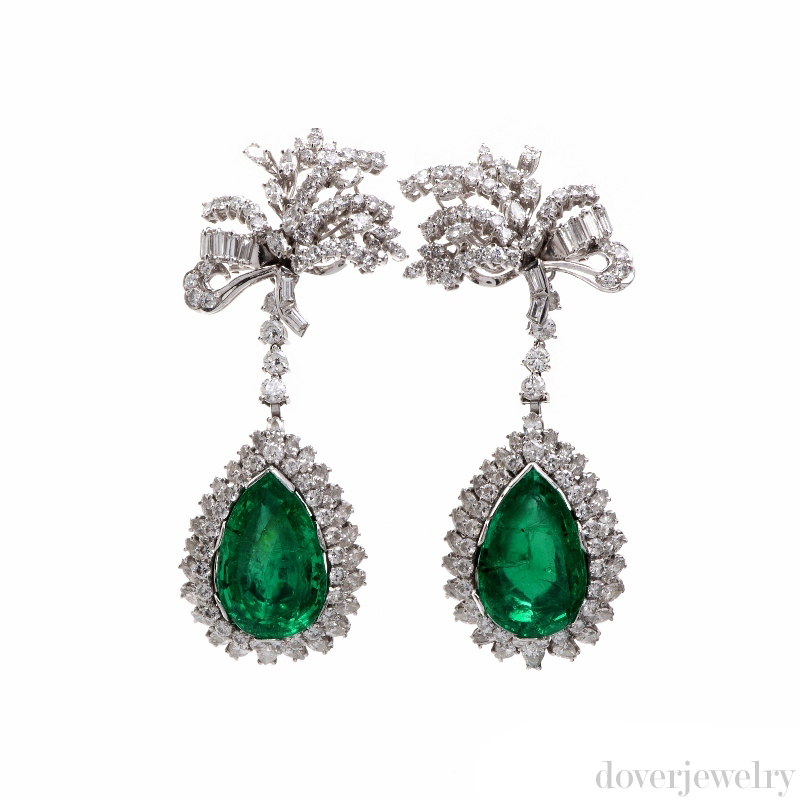 These fabulous celebrity style Emerald Diamond Drop Earrings are truly spectacular! Eye-catching earrings that will make everyone green with envy, give your jewelry box the bright and spectacular color of emeralds that is associated with balance and harmony. Show yourself truly balanced between optimism and calmness with a pair of these stunning drop earrings.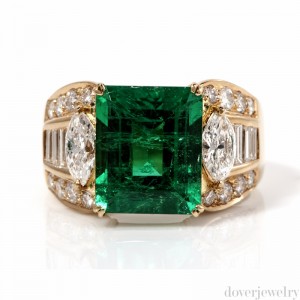 This stunning Emerald ring is grand and exquisitely made, a vibrant and glamorous ring to add to any jewelry collection, buy this and other beautiful rings online in our virtual store; dover jewelry is always trying to give you (our customer) the best pieces and jewels in the market, take a look and share with us the wonder of finding the best ring, watch or necklace for you.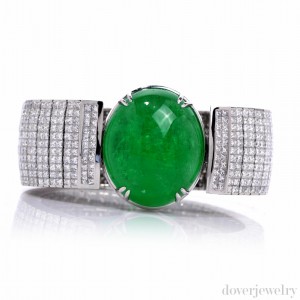 This custom made bracelet features a spectacular cabochon Emerald, poised elegantly among an invisibly set diamond bracelet! This marvelous bracelet is a sign of elegance and beauty, with this particular design you will look terrific. Keep in mind that the more variety of jewels you have in you jewelry box, the most chances you have to find the suitable jewel for the occasion.
This lovely and sparkling pendant is centered with a gorgeous rare Colombian Emerald, nestled among sparkling diamonds, a perfect gift for that special someone!
Be sure to visit our website often for stunning and exquisite pieces and sign up with us today! We currently have a great offer of 10% discount for anyone who signs up for the first time.