Published August 31, 2022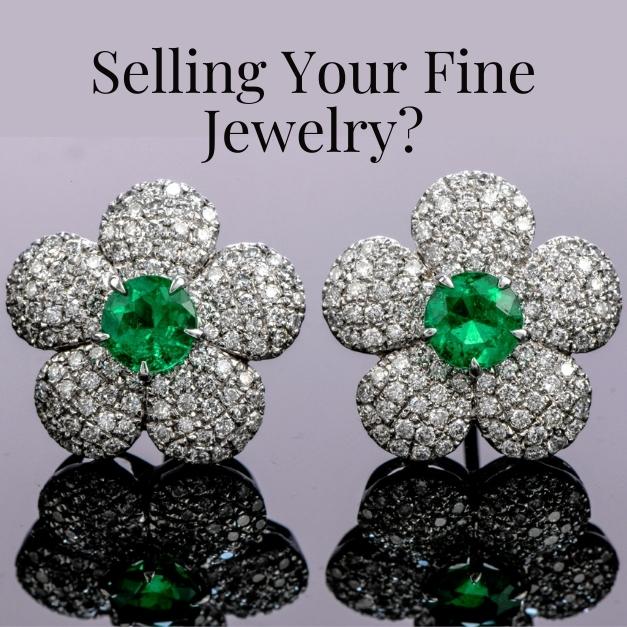 If you've come into some antique or vintage jewelry through an inheritance, you may be wondering what to do with it. Obviously, the jewelry has sentimental value if it belonged to a cherished family member. 
But even if that isn't the case, the jewelry might be worth quite a bit of money. Before making any decisions, it's important to have the jewelry appraised by a professional. They will be able to give you a good idea of the market value of the pieces and help you determine whether it's worth selling them or not. 
At Dover Jewelry & Diamonds, we understand the sentimental value of your fine jewelry and luxury watches. Whether it's a family heirloom or a special piece that reminds you of an important milestone, we appreciate its sentimental value. 
However, we also understand that sometimes it makes sense to consign your jewelry instead of keeping it in a drawer where it might not get the appreciation it deserves. When you consign your jewelry with us, you can rest assured that it will be handled with the utmost care and attention. 
We will work with you to determine the best selling price for your jewelry and ensure that it receives the exposure it needs to find the right buyer. Contact us today to learn more about our consignment process.
If you've inherited fine jewelry or a luxury watch, Dover Jewelry & Diamonds can help you get the most out of your pieces. We specialize in consignment sales, so you can be sure that you will get a fair price for your items.
How does fine jewelry & Luxury Watch Consignment Work at Dover Jewelry & Diamonds?  
1) The first step is an evaluation 
Our Consignment sales team is standing by to acquaint you with our consignment program and answer any questions you might have regarding your pieces. We invite you to send us images or descriptions of your items, consign@doverjewelry.com, to determine their best-selling platform, and reply to you with a detailed consignment contract for your perusal. Every step is intended to instill confidence and transparency of our consignment process. Once we receive your jewelry or watches in our Miami Brickell Office, we prepare your jewelry for sale, photograph and describe it, then showcase it in its finest form on a global marketplace. Dover's team of certified GIA gemologists are experts at evaluating even the rarest and most collectible antique and vintage pieces, and we guarantee to quote you a fair market value for them. We take into account its rarity, condition, and history when making our evaluation. We also incur ALL your selling fees so you get the full value of your piece. Learn more about consigning jewelry.
2) Next, we showcase your jewelry and prepare it for sale by marketing to buyers across the world
We have a wide network of buyers who are looking for high-quality pieces, and our experienced staff will work with you to ensure that your items find the right home. You can be confident that your jewelry will be in safe hands, and that it will be seen by people who appreciate its value.
3) Finally, we ensure quick payment
At Dover Jewelry & Diamonds, we understand that when you sell your jewelry, you want to get reimbursed as quickly as possible. That's why we ensure that payment is made within 35 days of a sale. The amount you receive will be the sales price less our commission and any other agreed-upon costs. And because we value transparency, you'll always know what to expect when you sell with us.
Since our founding year in 1985, Dover has helped thousands of individuals successfully sell their estate jewelry to purchasers across the globe. Our stellar reputation is based on trust, integrity, and the highest possible degree of professionalism at every step of the way, as evidenced by constant new and repeat customers.
Consignment is a great way to get cash for your unwanted jewelry and watches without going through the hassle of selling them yourself. When you find yourself with a treasured collection of unwanted family jewels, and looking for the best way towards a new home for them, contact our team of consignment jewelry experts for your FREE valuation on how to get started selling your jewelry.