Published May 21, 2014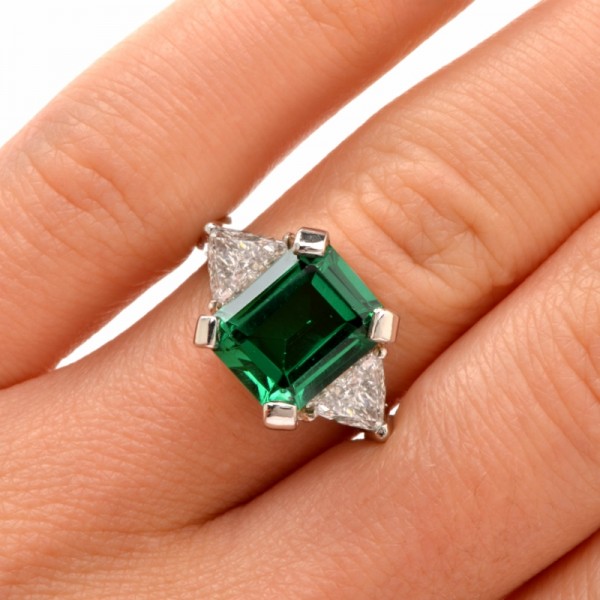 For most brides, the march toward a wedding begins with the wedding jewelry. Still, there are always things to consider when preparing for the big day, like modern or vintage jewelry style adornments or the most appropriate pieces. Here is a list of bridal FAQ to guide you in this very important day.
What is the difference between an engagement ring and a wedding band?
Engagement rings are different from wedding bands in that they are worn before the legal or symbolic marriage ceremony. They are often bought before the wedding band as well, although some people choose matching sets that are purchased together. Also, diamond wedding rings tend to be flashier and more expensive and people usually wear them together on the same finger.
Does the wedding band go on before my engagement ring or after it?
According to wedding jewelry tradition, the wedding ring should be placed on the finger first, followed by the engagement ring. Therefore, many brides decide to wear their engagement ring on their right hand because it makes things easier during the ring exchange at the ceremony. It is much more convenient for the photographers, too.
Diamonds are the quintessential wedding stone. What other gemstones are appropriate?
Breaking away from tradition can be fun. For example, red gemstones like Ruby or red Tourmaline have historical associations to love. Green, which symbolizes faithfulness, is perfectly showcased in Emeralds or green Tourmalines. For blue, which symbolizes spirituality and purity, you can go for Sapphires, blue Spinel and blue tourmaline. You might also combine whatever stone you choose with a small diamond on each side.
Which are better for weddings, chandelier or stud earrings?
This is completely up to you and your personal taste. Many brides prefer to wear pearl or diamond studs because they aren't so heavy and tend not to snag on the dress and veil. Studs can also prevent a bride's hair from tangling. If the issue lies in the fact that you don't like wearing hoops or hook earrings, some chandelier earrings are available in stud style.
My dress is white. What color jewelry goes best with it?
Since white is a neutral color, it goes well with just about anything, so go jewelry shopping primarily with your skin tone in mind. As a general rule of thumb, darker skinned gals suit gold colored jewelry whilst very fair skinned maidens suit silver colored jewelry. If your skin tone is somewhere in between, your creamy complexion might suit gold jewelry or cooler shades of silver.
How many pieces of jewelry can I use in my wedding without overdoing it?
Always keep in mind the practicality of the day. You don't want to be weighed down by the jewels and you don't want glary photos because of the light being reflected by all of your bling. When it comes to the amount of jewelry, consider your dress style and the overall look that you are trying to achieve. For a particularly ornate dress, tone down the jewelry so that its design can really shine. If you have a simple dress, a couple of small, dainty jewelry pieces might do the trick. It's best not to layer chokers with longer necklaces. Also, don't go overboard on rings this will take away from the focus of the ring exchange in photos.