Published June 29, 2022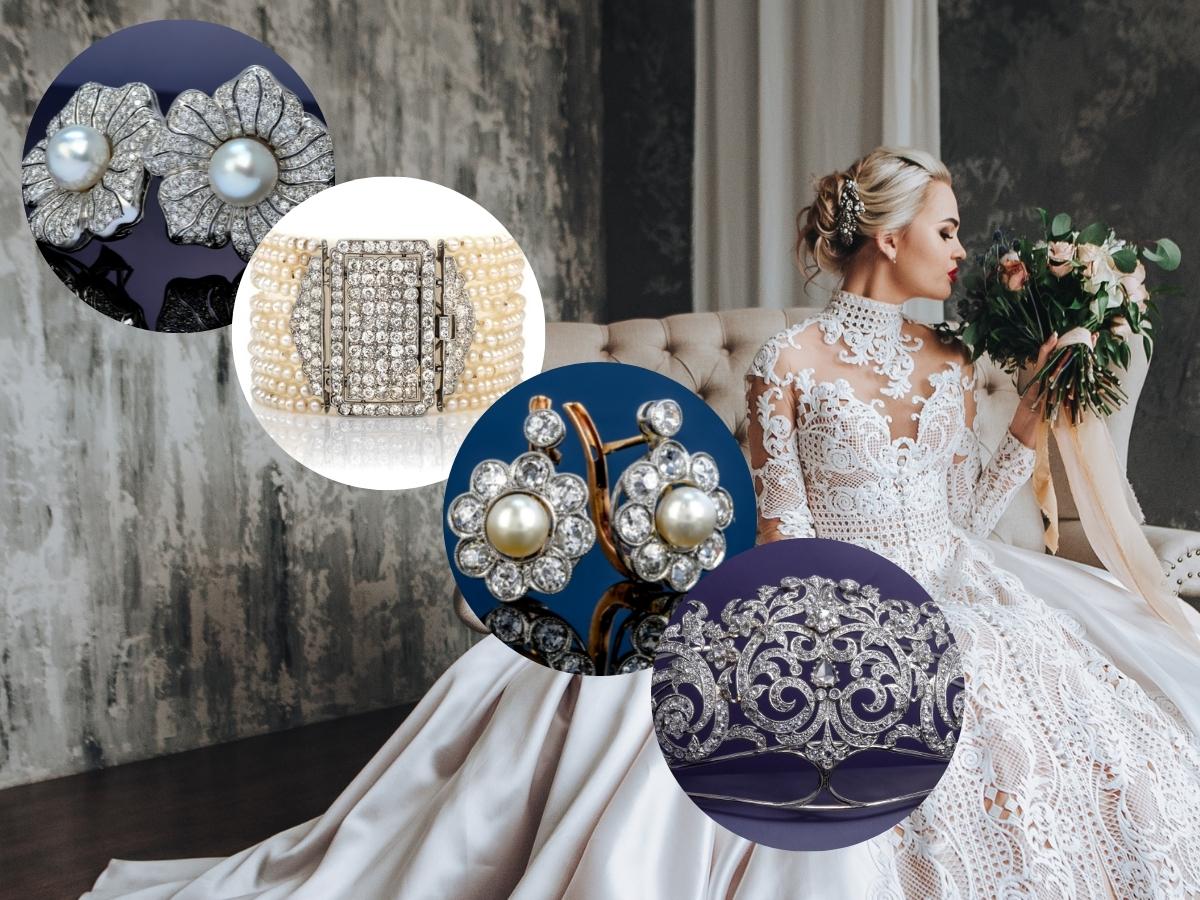 Rent Your Wedding Jewelry from Dover
"Something Borrowed…."
The Diamond Wedding Of Your Dreams
It's June, and it's wedding season. Your big day is coming up – and yes, you've bought the dress of your dreams.
But wait, what about the jewelry to go with it? Perhaps you are lucky enough to have a generous grandmother, or aunt, or a friend with a jewelry box full of wonderful antique, vintage, retro or contemporary pieces you can borrow. Otherwise, it can be expensive to shell out even more money for jewelry that complements your carefully chosen look.
There's no need to have this final, nagging style detail cause even more pre-wedding nerves than you already have.
Dover Jewelry & Diamonds to the rescue. Why not rent spectacular diamond jewelry from us? We offer a wide selection of Wedding Jewelry including precious gemstone, diamond and semi-precious jewelry to suit your style and your budget. The advantage of renting your jewelry is that you can wear it for one or more day(s) then return it to us – although you'll have the option to buy it afterward, of course.
Customized Options
We tailor your options to your specific needs, including the availability and number of pieces needed, your budget and the amount of rental time.
We take care of all the details and custom create special rental packages for to best fit your particular requirements. If you have a specific theme at your wedding, such as Retro, Art Deco or Victorian, we will do our best to accommodate your style or theme with the appropriate jewelry.
Here are some of the options we offer. We can accommodate any or all of these – or we'll create something just for you:
Diamond wedding jewelry for the bride only
Precious and diamond packages for the bride and mother of the bride
Semi-precious packages for the bridesmaids
Precious and diamond packages for the wedding party
Wedding weekend packages. Shower yourself and your guests with diamonds from the rehearsal dinner to the honeymoon departure! (3-day packages)
If you are a wedding planner or bridal store which does not carry jewelry, you can suggest our new jewelry rental service to your clients and watch them sigh with relief.  We guarantee you will earn full marks for customer service.
Whether you are a bride-to-be, a helpful friend or a wedding planner, please reach out to our Bridal Team for more details and an appointment.
We hope you will visit our new offices at:
Dover Jewelry & Diamonds
1000 Brickell Avenue,
(Suite 100)
Miami FL 33131
1-877 -777.6111
Tell us what you have in mind, and we'll do the rest.
Make it a Dream Diamond Wedding!