Published June 5, 2021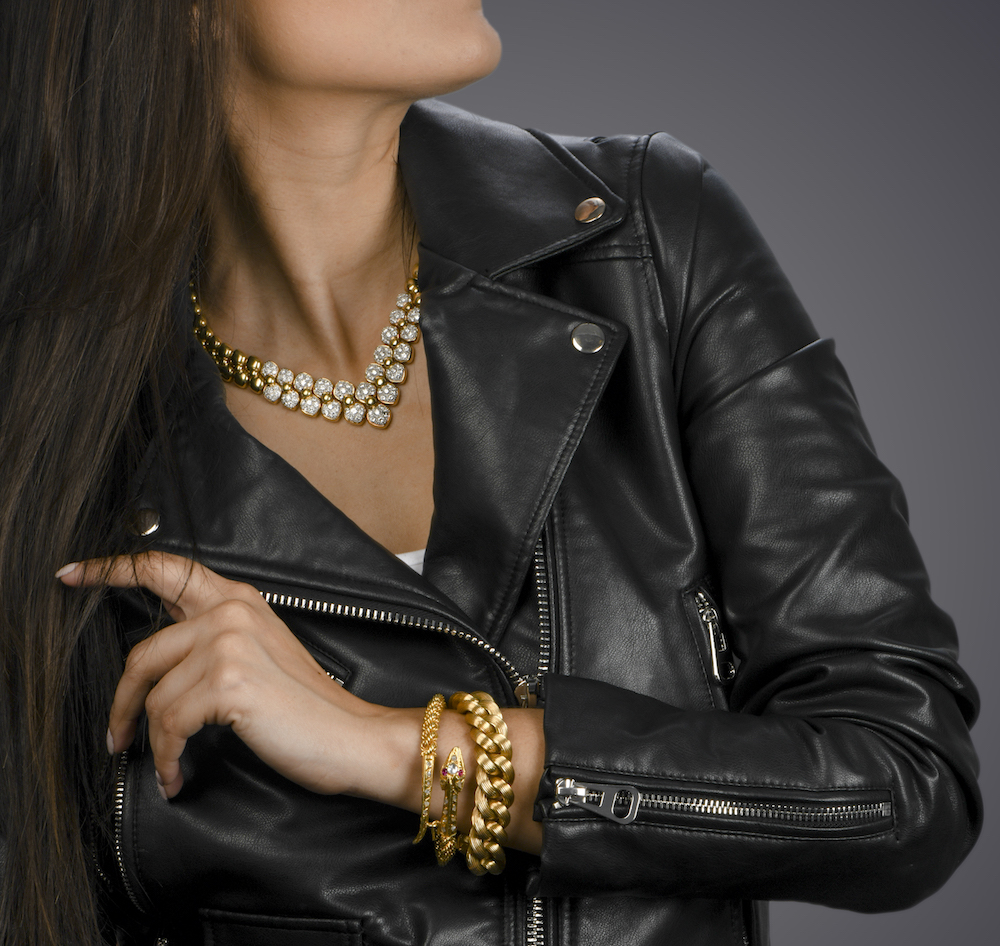 A 'How To' on Pairing Vintage pieces with casual, business, and special occasion clothes.
Vintage jewelry is one of the hottest trends to hit the fashion scene in years. Celebrities from Rihanna to Catherine Zeta-Jones, to Jennifer Garner and Kate Middleton have all been seen wearing vintage pieces both on the red carpet and at the dressiest of social occasions.
You don't need new jewelry to spice up your look.
Quite the opposite in fact.
Here are a few tips on how to wear vintage:
Casual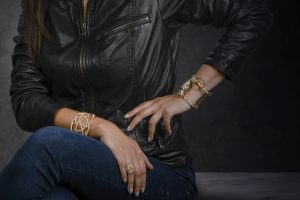 Vintage jewelry goes with any look. Take a casual yet smart outfit like jeans, a tee-shirt and a well-cut blazer. You can give a simple look a new lease on life by adding a necklace, or even two necklaces.
This simple Roberto Coin link 18k gold necklace will enhance your neckline and set off the look of a sparkling white tee.
You can even go further by adding this vintage retro long 18k gold necklace to your look. Multiple necklaces have been a huge hit on the fashion runways for several years now.
Or, you could go for the sophisticated look of our lapis lazuli 18k collar cuff necklace, which will flatter a crisply cut blue blazer.
If you want to wear earrings too – it is better not to choose oversized gold ones. They may overpower you and give you that 'matchy-matchy' look. Instead, go for a simple pearl or even a diamond stud, such as our estate diamond and platinum halo stud earrings.
Business
How about wearing vintage jewelry with business attire?
This is where you will want to be very careful about being too flashy. You need to take into account the accepted clothing norms at your company. If no one at your level wears jewelry, it is probably better not to do so yourself.
However, if you own your own business – particularly in the fashion industry – stylish jewelry is expected. If you work in a law firm, insurance, advertising, the art world or many other professions these days, simple earrings, a necklace and or a bracelet are totally acceptable. A tasteful piece of vintage jewelry can make a statement about you. It says you have style, good taste and sophistication. Make sure you do not overdo it, though.
If you have to wear a business suit at work, as many women do, try adding a vintage brooch to lift the look. Our elegant Art Deco diamond and sapphire pin brooch is beautiful, simple – and can also be a good investment. Our vintage Cartier link bracelet is a perfectly acceptable and elegantly understated addition to your everyday business attire.
Special Occasion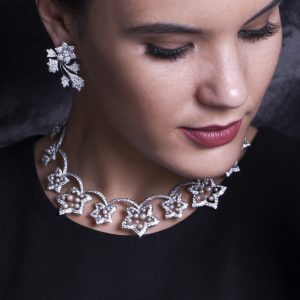 This is when you can indulge your taste in more spectacular, dramatic jewelry. Whether you are attending a cocktail party with friends, a charity ball or a full-blown red-carpet event, vintage jewelry will help you stand out from the crowd. It can enhance the look of your little black dress and add a touch of elegance to your ballgown if chosen correctly.
Let's take the little black or navy dress. These cascading diamond chandelier earrings will light up your face and compliment your simple dress. https://www.doverjewelry.com/sparkling-14-16cts-diamond-platinum-cascading-chandelier-earrings.html
Our diamond and sapphire drop earrings also make a spectacular addition to a plain cocktail outfit.
These diamond and emerald drop earrings add a splash of green to enhance any complexion…
…whilst these Buccellati diamond and gold dangle drop earrings will best suit those with a darker complexion and dark hair.
To complement a stunning ballgown, see our estate sapphire, ruby and diamond necklace.
If you are looking for the ultimate statement piece, we carry an opulent yellow and white diamond chandelier choker necklace. It features 12 heart-shaped natural yellow diamonds and 20 pear-shaped yellow diamonds, accenting approximately 2503 icy white round faceted diamonds. It is truly a spectacular necklace, fit for the most formal of formal affairs – and dazzling enough for the Hollywood red carpet. This piece is a sure-fire conversation starter.
The rules for wearing vintage are simple.
It is better to be understated than over-the-top gaudy. You do not want to draw unnecessary attention to yourself. However, you should let your good taste show by choosing pieces that do not fight with your clothing and that complement your complexion and coloring. It is not always necessary to buy matching sets of jewelry. Do not be afraid of experimenting with different textures and colors, bearing in mind that you do not want the jewelry to wear you.
At Dover Jewelry & Diamonds we have many dazzling vintage pieces to start -or add to – your collection.
Whatever the occasion, formal or informal, vintage jewelry can enhance any look.