Published January 27, 2014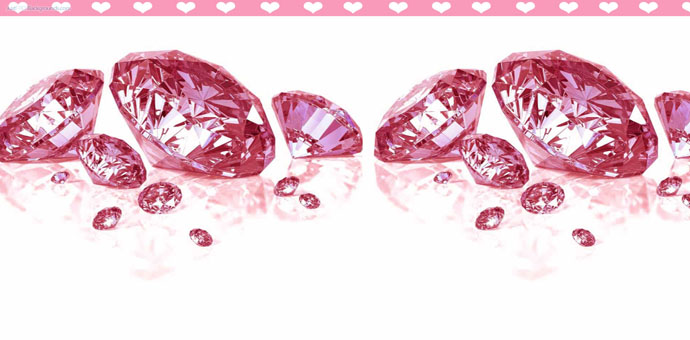 Pink Diamonds: Everything you need to know
Diamonds have always been associated with something beautiful, rare, gorgeous, mysterious and even magical. No wonder it's the favorite stone when it comes to choosing an engagement ring. This time we'll talk about pink diamonds, which are very rare to find but still available in several jewelry shops and online stores. Just be sure to be thorough enough, compare well between gems and pick the perfect pink diamond for you.
Many expert economists believe that pink diamonds are one of the best ways to make an investment, as they come in a variety of colors and shapes that are sold very well in the market. Pink diamonds not only look beautiful but also usually have between 300 and 500 million years of existence, becoming an exotic, fine and commercially valuable stone.
It is important to note that although diamonds are the hardest stones known, they can be damaged or lose their luster, so you should not ignore certain recommendations for care. The first is to keep them separate from other jewels because they can damage and ruin the rest of your jewelry pieces. Do not use them for heavy work. Avoid contact with chemicals that may cause it to lose brightness. And finally, clean your diamonds once per month with warm water and a mild detergent

.