Published November 7, 2013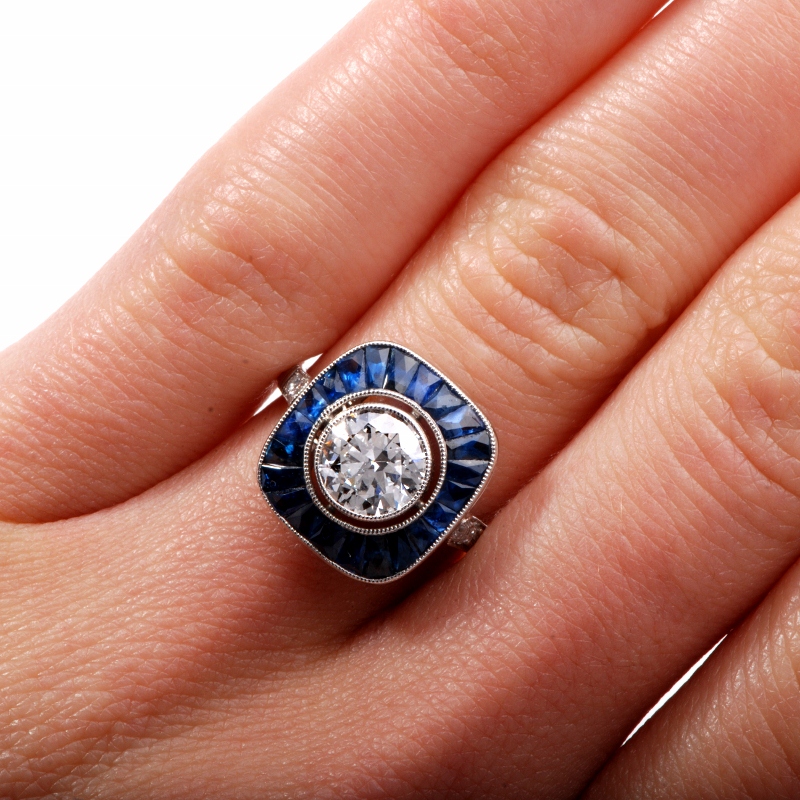 The sapphire is one of the most prized gemstone after diamonds, thanks to its deep meaning. It was dear at all times, especially within the royalty, which makes them an ideal choice for an engagement ring.
Sapphire engagement rings represent loyalty, trust and truth, essential characteristics for a lifelong relationship. It's a beautiful way to show your love will be eternal.
The engagement ring with sapphire known fact is that of Princess Diana 18K. This piece was chosen for herself for her engagement to Prince Charles in 1981. This beautiful choice is another sign that royalty still prefer to sapphire jewelry, a tradition that has continued since the middle Ages.
This same ring was presented to Kate Middleton or Princess Catherine, as is now known, by the Prince William when he proposed marriage.
From this election, people around the world became obsessed by sapphire jewellery and began to buy rings made ​​with this gemstone. The mixture of old designs and modern techniques have made wonderful finishes and precious masterpieces.
Sapphires are often combined with white gold to create a nice contrast between the blue and black. New techniques expanded design possibilities of sapphire rings, but still maintain the traditional style of the times of yore.
You can take a look at our sapphire ring that brings different designs, to the more conservative to the most modern. It all depends on your taste and what you want to express in this important step that is commit.