Published July 1, 2022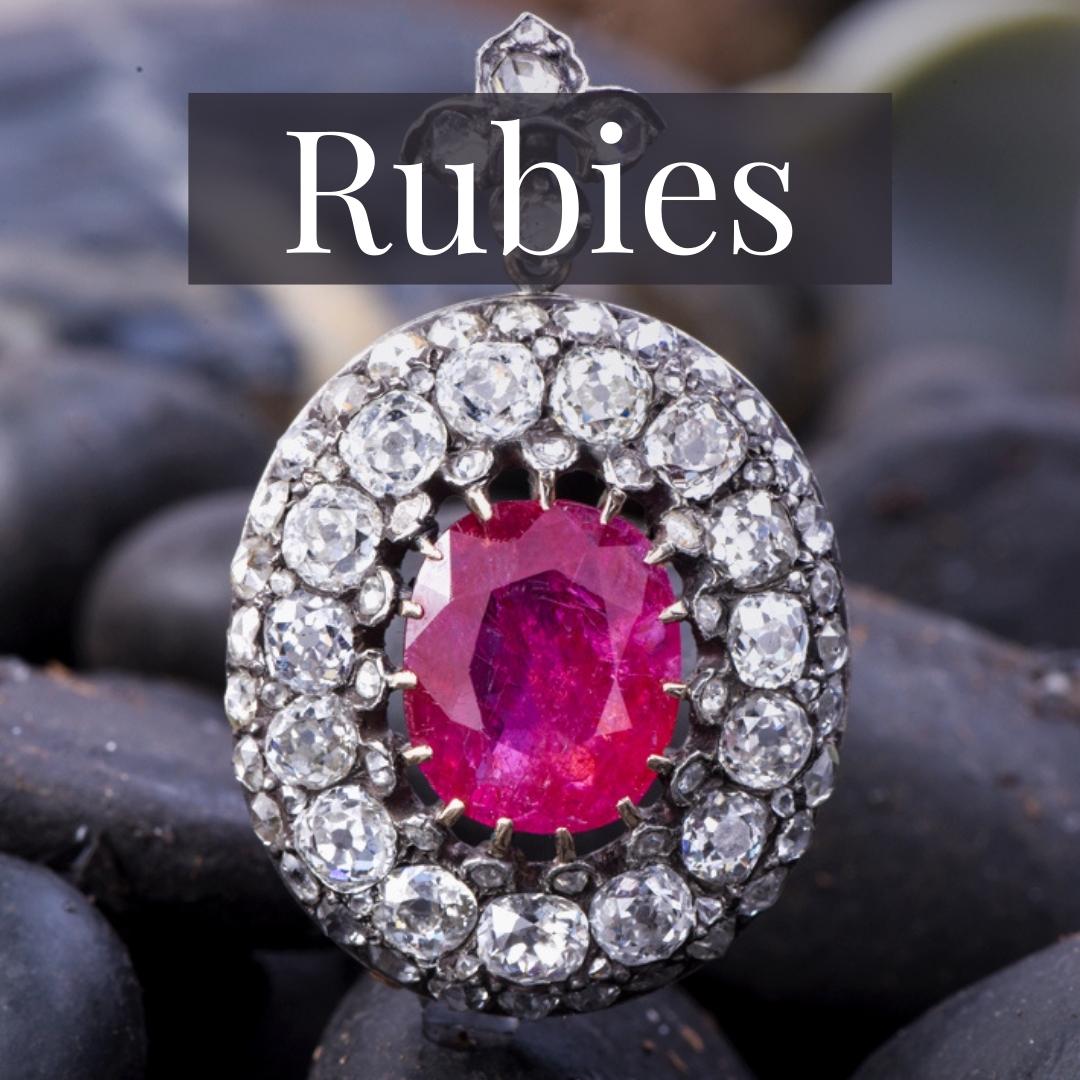 What is a Ruby?
July's birthstone is the ruby, one of the most treasured and coveted gemstones of all. If you know your Latin, you'll recognize the word 'ruber," which is the Latin word for the color red.
The color red has always been associated with fire, passion and love, so, understandably, the ruby has carried a special mystique throughout the ages.
Ruby is a variety of the mineral corundum, and it derives its glorious red coloring from the trace amounts of chromium present as it develops for millennia deep under the earth. Rubies were not recognized as a variety of corundum until 1800, and red spinel, tourmaline, and garnet were often mistaken for ruby. The so-called 'Black Ruby,' one of the famed crown jewels of England, was considered one of the largest cut rubies ever mined, until, unfortunately, it was found to be a spinel.
The most precious type of ruby is one that has intense, deep red color with a trace of purple in it. Called "Pigeon's Blood," this coloring is rare, hence the high market prices these rubies fetch.   Want to make sure that your Ruby is real? Here are a few good tips to keep you safe when buying Ruby Fine Jewelry.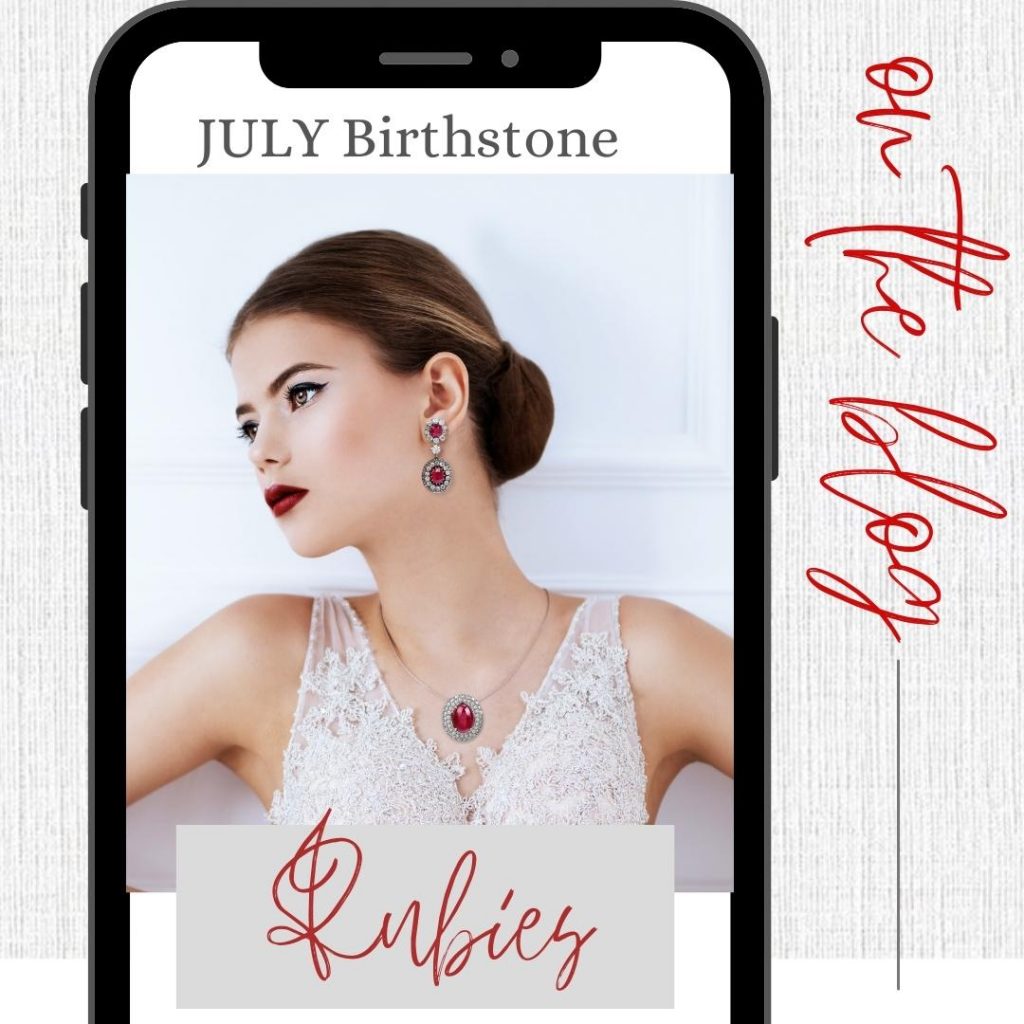 History and Symbolism
Rubies have been revered since ancient times. They were traded along China's North Silk Road as early as 200 BC, and Chinese noblemen adorned their armor with rubies because they believed the gem would protect them. In ancient India rubies were called the "king of precious stones" and they've decorated crowns, jewelry, and even clothing for centuries.
Throughout the ages, ruby's color carried with it a special meaning and an association with the life-force of blood. Long ago, people believed that rubies contained drops of the earth's blood. They were also believed to bestow invulnerability in battle, and soldiers in Burma inserted rubies into their flesh in the belief that it would protect them from spears, swords and guns.
Passion, love, power, wealth, luck, protection… all have been associated with the ruby.
Where Are They Mined?
Burma has been a major source for rubies since at least 600 AD, and Burmese rubies are still some of the most coveted of all, but after Burmese mines were depleted, the Mong Hsu region of Myanmar started producing rubies in the 1990s. These did not have the rich red color of traditional Burmese rubies, so they were treated with heat to improve saturation and transparency. Heat-treating rubies is a common practice nowadays.
Vietnam also became a source for good quality rubies in the late 20th century, as did Thailand and Cambodia. Other sources include Afghanistan, Pakistan, Sir Lanka, Kenya, Tanzania and Madagascar.
What About Durability?
If you are looking to buy a ruby for a loved one celebrating a July birthday, you may be concerned about durability. Can rubies be worn every day? Are they delicate? Will they crack or break? The answer is that they can be worn on a daily basis without fear of damage. Rubies are second only to diamonds in terms of hardness, ranking a 9 on the Mohs Hardness Scale.
Ruby Gemstone Jewelry Collections:
Here is a magnificent gift to celebrate a July birthday – or perhaps it can be a unique engagement ring. It is a GIA-certified, vintage 4.06-carat heat-treated Burmese ruby ring surrounded by 36 old round cut diamonds.
This oval-cut ruby and diamond ballerina ring makes a spectacular July birthstone gift for that special person in your life.
Ruby Earrings always make a wonderful present, and these are spectacular enough to turn heads on any occasion. The rubies in these earrings are all-natural, no heat-treated, and they are heart-shaped – representing the perfect way to tell her how much you love her.
Would she prefer a bracelet or a necklace? Here are two lovely choices. The first is a vintage diamond and ruby stunner set in 18k white gold cluster links. Then we have an Italian-designed 9.09 cabochon cut ruby in a halo necklace, with pave set diamonds.
Does she appreciate something out of the ordinary? Here is a whimsical diamond and ruby bracelet from the 1960s. It features a bow motif in a channeled cuff with 20 cabochon cut rubies and 37 round cut diamonds.
We welcome new pieces to our collection every day, so whatever her taste, at Dover you will find the right way to say how much you love your July birthday girl. Explore our collection of authentic vintage, antique and estate ruby jewelry
With rubies, of course.
.