Published November 19, 2022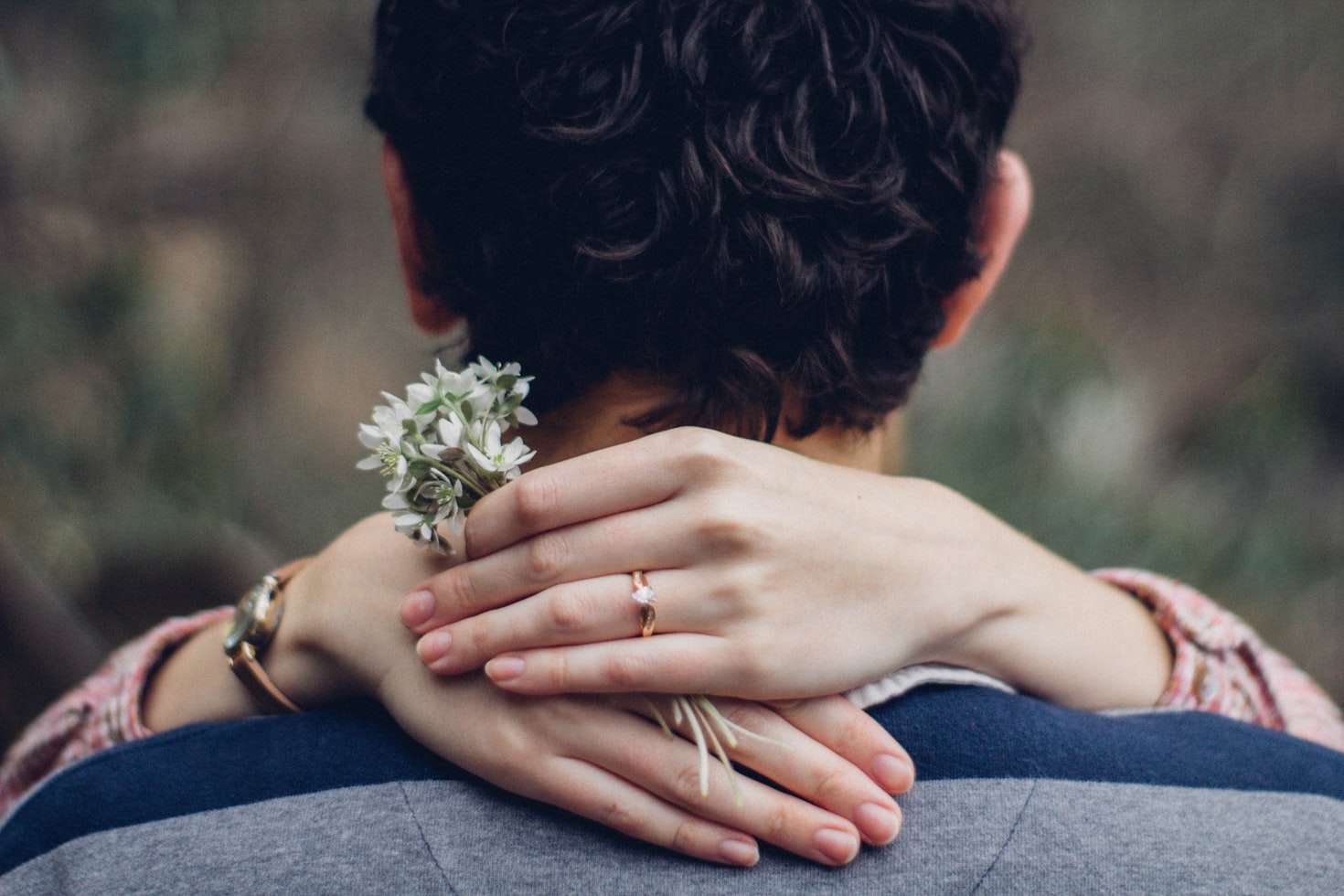 How to Pick the Perfect Engagement Ring
'Tis the season – not only for holiday festivities but for holiday proposals as well.
This festive season elicits lots of romantic and sentimental feelings, and as a result, many people "pop the question" during this time. In fact, according to wedding experts and social media sites, Christmas Eve and Christmas Day are the most popular days of the year to propose, followed by New Year's Eve and New Year's Day. 
If you're planning to "kneel on one knee" over the holiday season — congratulations! Hopefully, you've selected that perfect sparkling engagement ring, but if you're searching, you still have time! 
As engagement ring experts (and therefore holiday engagement experts), we know that the options for a #holidayproposal are endless — underneath the mistletoe, next to the Christmas tree, on a sleigh ride, or maybe even while watching a favorite holiday movie.
But before your future bride can enthusiastically say "yes," your perfect ring must be discovered. Personality and style dictate a ring preference. If you prefer a nontraditional ring or want a standout sparkler, there's no shortage of fabulous engagement ring trends for 2022.
From vintage-inspired designs to popular gemstone colors, we know what's hot. And, while a simple solitaire engagement ring is a classic choice, you may want to step out of the box (ring box, that is!) once you see the one-of-a-kind engagement ring trends 2022 has to offer.
Vintage Engagement Rings
One of today's most popular styles is a throwback to old-world elegance. Vintage engagement ring designs are timeless, with intricate beauty and an heirloom vibe. 
Vintage engagement rings are gaining popularity and are among 2022's most highly coveted choices. Whether you choose a new vintage-inspired ring made or find an heirloom ring, there are countless styles to choose from. As "vintage" can refer to rings made in the Victorian era, Mid-Century Modern, and all eras in between, there is something for even the most eclectic personality.
Some of the most-loved elements of vintage engagement rings are detailed floral bands, rare settings, and bright stones. Vintage engagement rings can be elaborate show-stoppers that will catch eyes wherever they go.
Art Deco is a popular era – the designs are bold and sleek, emphasizing geometric shapes and clean lines, making them very different from jewels from eras before and instantly recognizable, even today.
See our collection of vintage engagement rings here.
Classic Engagement Rings
Trends may come and go, but a classic diamond ring is, as the saying goes, forever. Classic designs remain one of the most popular engagement ring styles that have stood the test of time. Known for their simplicity and sophistication, they are called classics for a good reason — a traditional diamond cut never goes out of style. 
Whether a simple, brilliant solitaire or a more intricate design that reveres a previous era, classic engagement rings are a guaranteed way to make a statement without risking becoming dated or passé. For the bride-to-be who wants something clearly timeless and untouched by any of-the-moment trends, these classic engagement ring settings have stood the test of time.
Do you prefer the elegant simplicity of a solitaire setting? Or, perhaps you want a little bling, in which case a halo setting or three-stone setting are excellent choices. Whichever style you choose, it's wise to think about specifics to personalize your ring to your preferences.
See our collection of classic engagement rings here.
Contemporary Engagement Rings
Modern engagement rings are typically simple in design with clean shapes and lines. The designs are fluid, sleek, and eye-catching. The contemporary engagement ring builds on traditional ideas, inspiring individuality, resulting in undeniable beauty.
Brides-to-be who appreciate fashion-forward style appreciate a contemporary engagement ring. Those who value art, sculptural forms, and the non-traditional would love a modern engagement ring.
Exquisitely colored gemstones, including emeralds, sapphires, rubies, amethyst, and green, blue, red, pink, and yellow diamonds, have become the focus stone of modern engagement rings in recent years. 
See our collection of contemporary engagement rings here.
Engagement rings have an unquestionable significance and value. It's the beginning of your happily-ever-after — an occasion that calls for something exquisite and timeless. Contact our diamond gem team today to schedule your one-on-one appointment with our expert team in our Diamond Lounge. Complimentary Valet.  Contact The Dover Team.
We hope this article helps lead you in the right direction. If you'd like to learn more about engagement ring styles, don't hesitate to visit us at our showroom at 1000 Brickell Ave Suite 100
Miami, FL 33131 or contact us here.