Published June 11, 2021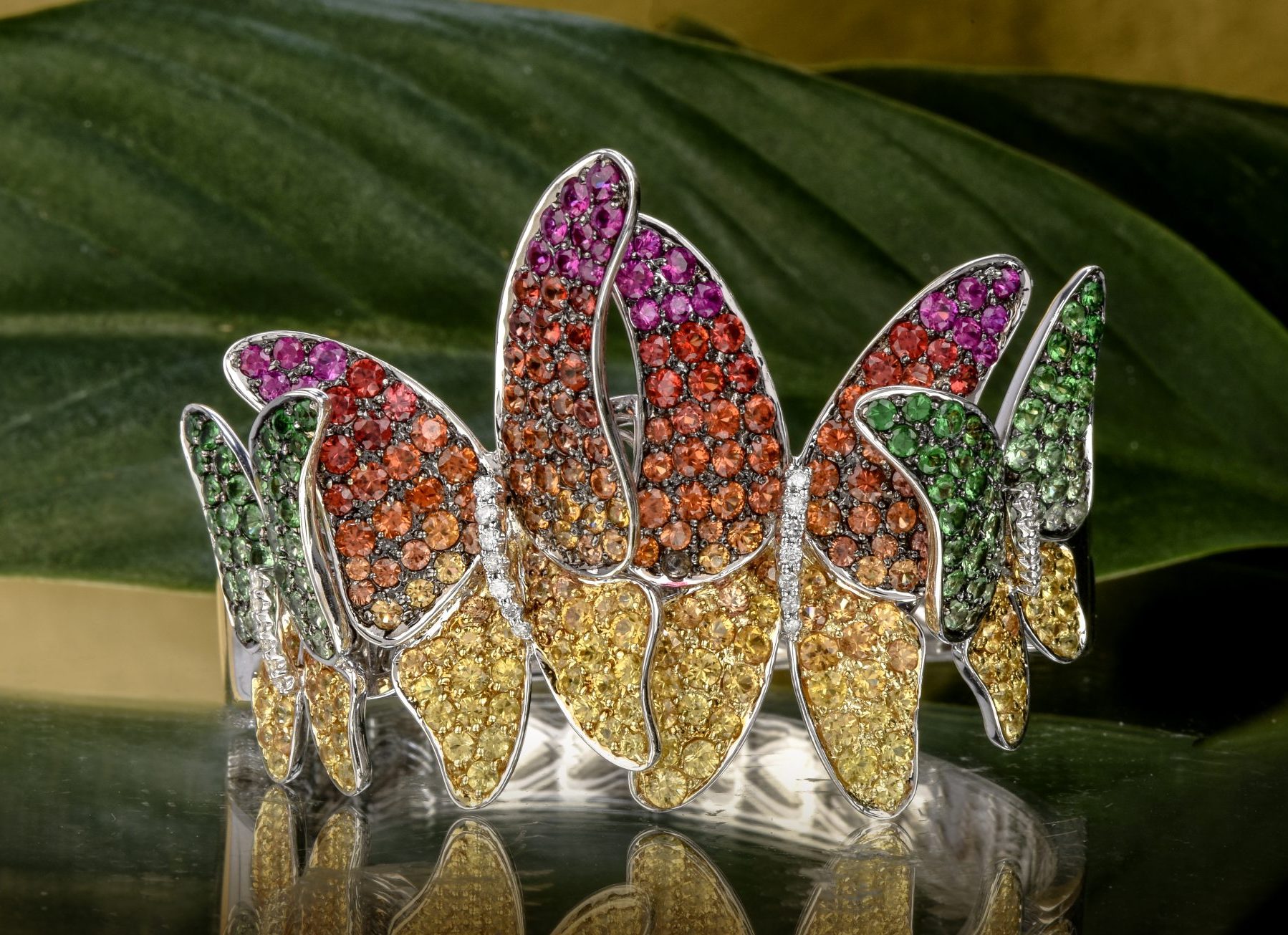 What's Cool in Jewelry?
Want to refresh your look as things gradually get back to normal, post-Covid? We have several ideas to give yourself a style boost by adding color, uniqueness, and newfound energy to your jewelry wardrobe. You may be a die-hard traditionalist but incorporating these looks will give you a sure-fire lift.
Multiple ear studs/earrings.
Your teenager may have been wearing these for a while, but don't be put off by that. You can look equal parts hip and sophisticated with the right choice in multiple stud earrings. The trick is to choose designs that work well together. These are estate diamond and sapphire platinum studs, which will look great paired with simple, small platinum hoops or studs worn below them -or even above and below them.
Toe rings.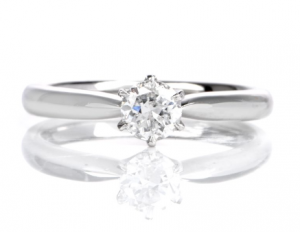 Find rings that fit your toes properly – and remember to try them on if you want to wear one on your big toe. If you want to wear them with sandals, try the two together. Comfort is key. If you are a true fashion adventurer, you will not hesitate to wear our classic diamond solitaire on one of your toes. Why not? There are no rules. Just make sure your pedicure is immaculate and that you have the right size.
Top finger rings.
This is a style straight from the hood. It can look terrific if you choose the correct sizes and different metals, designs, or even gemstones to punch it up. The idea is to wear multiple rings that only come halfway up your finger(s).
We carry a simple, affordable platinum wedding band that you can match with other plain, white gold, silver, or platinum bands. You will be noticed, that's for sure.
Mix and match.
If you have never thought of mixing and matching your jewelry, now is the time. You can create such a stunning look by pairing simple pearls with a gold necklace. Multiple jewelry layering has been de rigueur on the runways for years, so you can do the same without feeling you are overstepping the mark. You will be amazed at how it brings life to your style – and style to your life. Here is an example of two necklaces that work well together.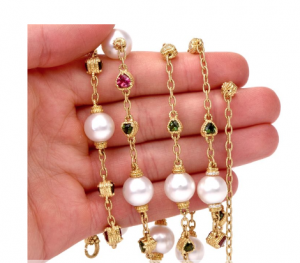 The first is a Judith Ripka pearl and diamond gold chain necklace with green and pink tourmaline.  Match it with a simple 18k gold round link chain necklace and discover how well they complement each other.
Ankle bracelets.
These have been around for a while, but they are still fun to wear, especially in the summer. Be sure you choose the right size, so that it fits comfortably around your ankle with rubbing it. If you are lucky enough to find a necklace that fits twice or more around your ankle, go for it.
Nose ring or stud.
We are not suggesting that this would be an acceptable look in every company. Far from it! However, if you are an entrepreneur with your own business or work in fashion or behind-the-scenes technology, there is probably no reason why you can't wear one. Just don't wear it if you are interviewing for a new job until you have accurately assessed the company's accepted style norms.
Multiple or stacked rings.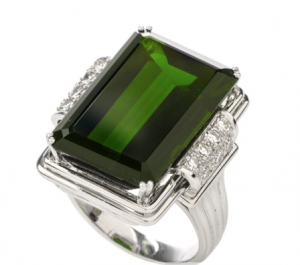 This is where you can go for color, color, and more color. If you are daring, there are many options. This is a bold, green tourmaline cocktail ring in white gold with side diamonds  Pair it with brightly colored rings on your other fingers, some precious, some not. Choose yellows, reds, silver, and gold, bearing in mind how comfortable they will feel on your fingers. It is the variety and color of your rings that give the effect, not if they all 'match.'
Life is slowly getting back to normal and there is a new sense of optimism on the horizon. We are able to go out socially again. Last year we all stayed in – but this year we are ready to take on the world again and burst out of the restrictions that held us hostage.
Let's bring out the color and wear our boldness again. Be daring. Try something new.
It's about time.