Published February 21, 2014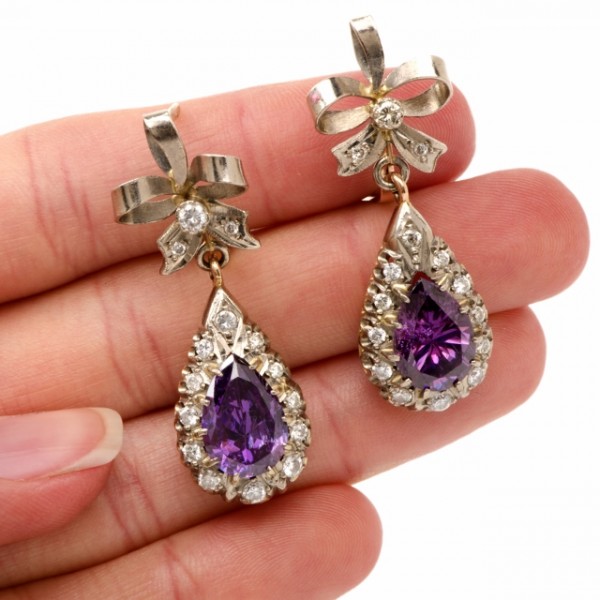 Choose the right earrings for the special ocassion
Earrings can complement or break an outfit, but on a wedding day, they are essential for the bride. When choosing earrings to use this on important day, you need to keep in mind the style of your hair, the weight of the earrings, and the type of wedding you're having, whether classical or themed. Remember that earrings should complement your dress and give that additional lovely touch.
The hairstyle that you will use and the shape of your face can help you decide what type of earrings is best for you. If it is an up-do, you should wear long earrings that convey boldness and sensuality; but if you opt for loose hair, you can choose small earrings or studs. The weight is also very important; earrings made ​​of gold can be very heavy, so it is ideal to choose a lighter metal. A good suggestion is that the bride tries the weight of the earrings days before the wedding to determine if they are suitable for her.
If your wedding is going to be classic, earrings should include diamonds, pearls, rubies, or emeralds. Remember that these stones look stunning and will look wonderful in photographs. At this point, it is important to avoid hoop earrings, as they are not classic and not suitable for all types of faces. In the event that you're wedding has a theme, you will have more freedom, as you will be able to wear any type of earrings as long as they complement your wedding theme.