Published September 14, 2021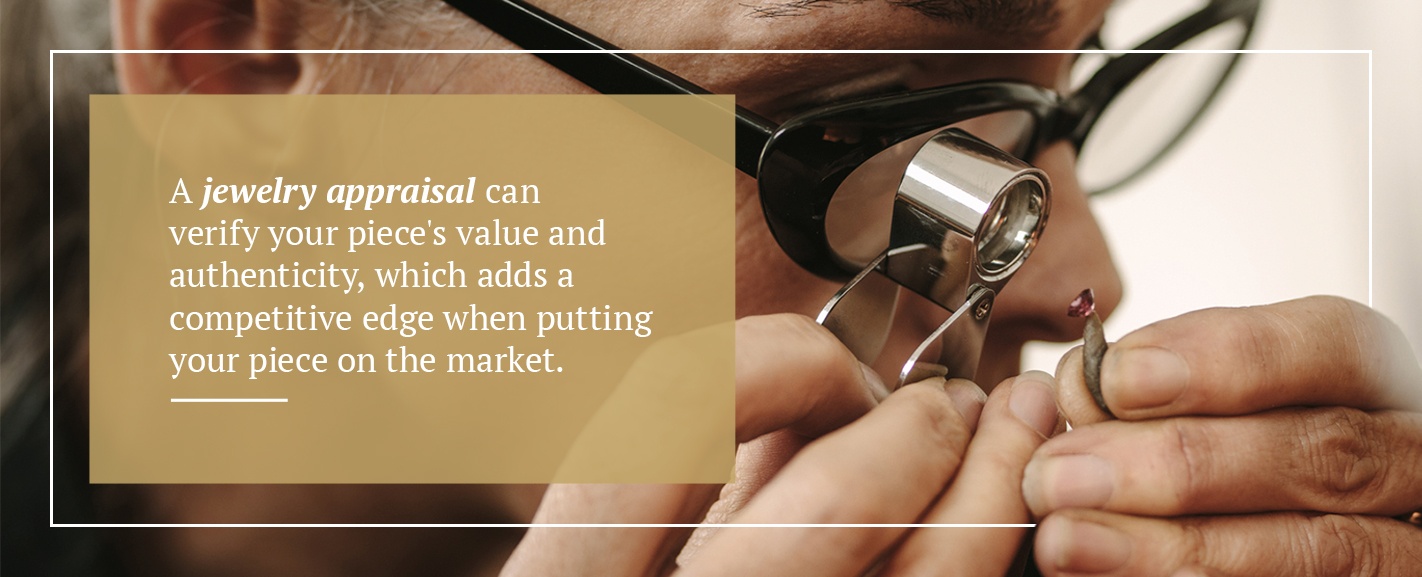 Estate Jewelry Appraisal near me.
If you live in Miami and are looking to find out how much your antique or estate jewelry is worth, a jewelry appraisal is the best way to establish its market value and Dover Jewelry & Diamonds offers world-class jewelry appraisal services.
Do you have a collection of high-end or high-value jewelry pieces? Would you like to determine its value for estate planning purposes, or would you like to sell one or two individual pieces for extra cash?  Have you ever thought, How can I sell my diamond ring online? Perhaps you need to adjust an existing insurance policy so that your jewelry's current value is more accurately reflected.  Whatever the reason, Dover places the highest importance on protecting the integrity of the appraisal process, every step of the way.
Selling gold jewelry
Separate your gold by its karat weight: This will not only help you begin to assess its value, but it can point out items that are not even gold. Your first task is to learn how to tell if gold is real.
Find out how much fine gold your jewelry contains: The best indicator of this is the hallmark, which will normally show 375, 585, 750, or 916.
Determine the Gram Weight of Your Gold: Determining the weight of your scrap gold will help you to calculate its base value. This doesn't necessarily represent the price you will get, but it's good to have this figure as a reference when starting negotiations and obtaining a gold jewelry appraisal.
The first step when selling your jewelry is going to a qualified jewelry appraiser that has the market experience and recognition to perform such a service. A qualified jewelry appraisal first aims at identifying the main characteristics of the antique jewelry item and then looks to assign its right market value, in case the piece is put to sale later on or is part of a trade-in or trade-up.
Selling diamond jewelry
Know your pieces: The first step to properly selling your jewelry is knowing exactly what kind of pieces you own. Do your own jewelry research regarding the time period, style, design, and stone quality of your pieces, and always be aware of any cuts and scratches they might have.
Get certifications: If you don't have a GIA Certification, you won't be considered certifiable, but if you do have one, then it will raise the value of your diamond.
Do your own research: Look for prices of similar pieces on eBay (DoverJewelry on eBay) and antique jewelry stores and factor in a discount for your pre-worn jewel.
We stand behind our impeccable 25-year reputation as the leading jewelry appraiser in the greater Miami area. Our GIA-certified gemologists, master jewelers, and customer service experts provide a secure, professional appraisal of your treasured heirlooms, giving you the highest possible market value for your fine gem jewelry. We are one of the largest, authenticated re-sellers of individual pieces and of entire estates in the country.
If you do not live in the Miami area, simply ship your jewelry to us, making sure that it is insured.  No matter where you live, our services are available. We take pride in handling the most precious, expensive pieces with utmost care and top-level security. From our Miami HQ offices, we examine and evaluate your gemstone estate jewelry with cutting-edge technology and decades of combined experience. Your GIA-certified appraisal will be both timely and secure.
From Cartier to Tiffany & Co., Van Cleef & Arpels, Buccellati to Rolex, Art Deco to Vintage, Dover finds and re-sells some of the world's finest jewelry and watches to a global audience of collectors.  We handle pieces that can be worth anywhere from a few thousand dollars to $250,000 or more with equal care and discretion.  We understand what sells and what is appreciating in value, and we understand what types of pieces collectors are looking for. Our experience in the fine jewelry marketplace is unmatched, and our appraisal of your pieces will be accurate, unbiased and conducted with full integrity.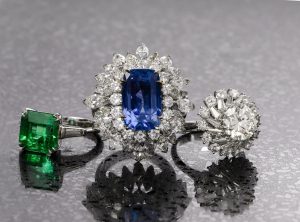 Many of our customers are curious about the value of their jewelry, of course, but what are some other reasons our customers request an appraisal? Dover's estate jewelry appraisal services are asked to provide authenticated, expert-written valuation reports for a variety of different reasons, including insurance coverage, probate, dissolution of marriage, bankruptcy, and tax purposes. We offer confidential advice and valuations for family division, estate tax, insurance, and recommendations for auction or consignment.
Each appraisal certificate verifies the intrinsic and specific attributes of your item, including the type of metal, quality, cut, age, and appraised insurance value.
Do you have vintage or antique jewelry you no longer wear? Are you curious about how much it is worth? Would you like to know its market value? You might be surprised at how much your jewelry has appreciated over the years.
Dover's estate and vintage jewelry appraisal services are ready to help you determine your jewelry's true value – and help you consign or sell it, if that is what you decide to do.
Let us know how we can help.