Published January 28, 2014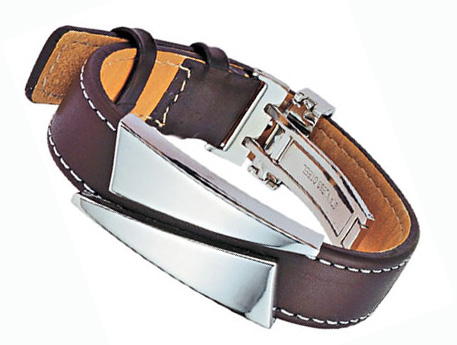 Choose the right bracelets for a man.
Men's jewelry has generated controversy for a long time, finding supporters and opponents. However the new trends in 2013 paved the way for the increased use of bracelets in men. There are many styles of bracelets for men; the final choice will depend on his taste and personality. First there are metal bracelets, which are the most preferred among men due to the connection with the military and army. This type of bracelet should be used sporadically because its frequent use can lend a very rough appearance. It is recommended to be used it as a single accessory in the opposite wrist where he uses his watch.
Another trend that is very welcomed is the use of nautical bracelets. This type of bracelet, as it name implies, includes nautical symbols and emblems, plus the use of ropes or harnesses. Usually they are a little more accessible and easy to find on the market. Another type of bracelet is one made ​​of leather, which is preferred by men who are just beginning to use bracelets as these retain a sense of masculinity and versatility given they can be used on different occasions and they can even be worn on the same wrist as the watch.
Woven Bracelets is an experimental style that started to be well accepted by the male audience. These bracelets are very affordable and come in a wide range of vivid colors that highlight or complement any outfit; another advantage is that the woven bracelets can be stacked and combined with leather bracelets, without having a sloppy or unkempt appearance. There are many options to use bracelets; it's just a matter of finding the one he likes and which best complements his personal style.