Published June 7, 2021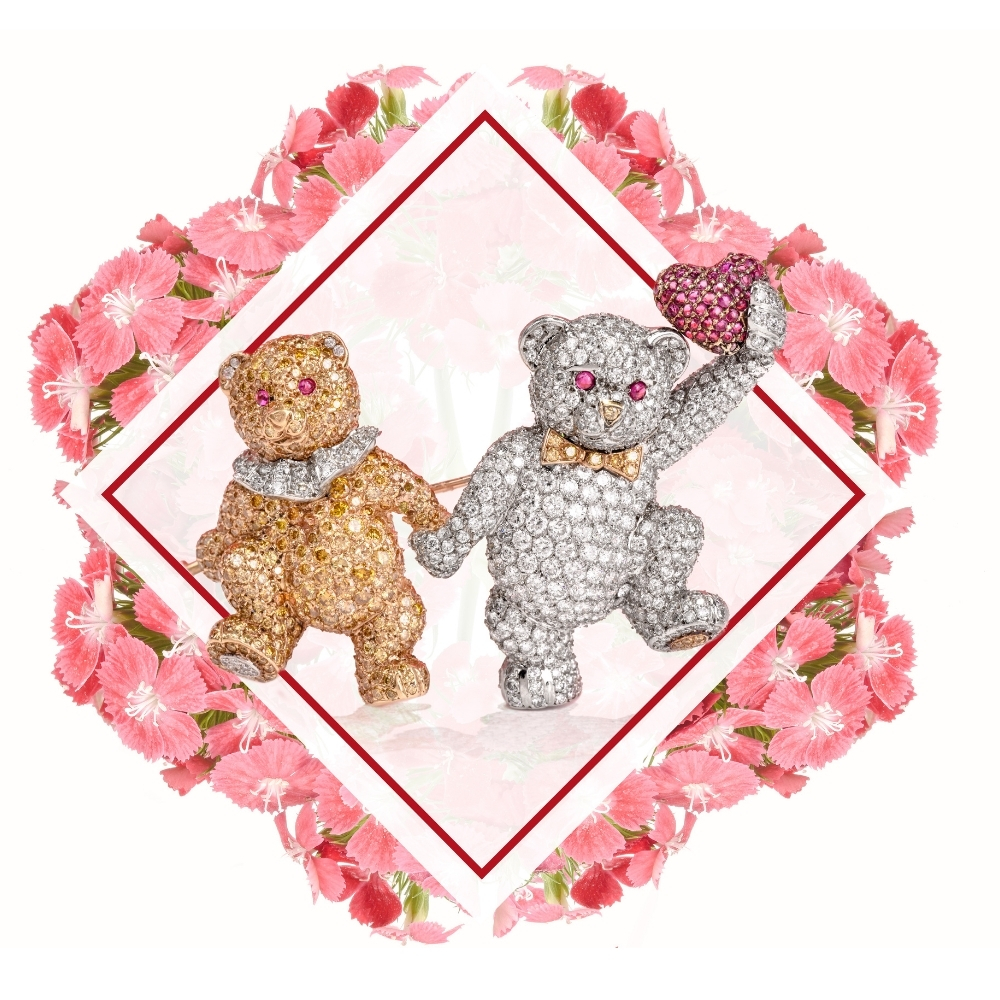 Those little eyes begging you for her first piece of jewelry are hard to resist!
Most little girls love to dress up as a Princess with a sparkling ring or necklace, and for a special birthday or celebration, a piece of real jewelry makes an exciting gift.
Of course, there are a few common-sense rules. You will need to keep a sharp eye on your little Princess, so she doesn't lose or damage the jewelry. Your choice needs to be something that is safe- i.e., cannot be swallowed, scratch tender skin, or cause allergies. Make sure you choose the right size for her, so it fits properly – and pick something that fits into her lifestyle. If your child is always running around, you will need to be careful that the jewelry does not get in the way of everyday play – by having very strict rules for when she can wear it. You may want to lock it away and bring it out only on her birthday, when she scores a goal in soccer or when she gets good grades in school, for example.
Here are a few ideas:
Animal-shaped brooches or pins.
Most children love anything to do with animals and there are many beautiful, whimsical, animal-inspired pieces that make a lovely gift. We have a few in our collection: This is a delightful brooch featuring a mole with a diamond shovel, on his way to dig in the garden. He is carrying a flower set in the center with a round cut emerald. Or maybe this adorable little donkey pin.
Studs or small hoop earrings.
These South Sea pearl studs, which we carry in white and gold, are affordable and pretty, for a little one with pierced ears.
Heart motifs.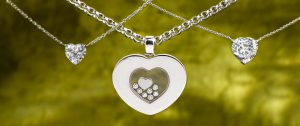 Nothing says you love her more than a heart.
This diamond and sapphire pendant is definitely not for every day,
but for a special dress-up occasion -and as a piece to be saved as an heirloom, it is glittering enough for any 'Frozen' Princess.
Charm bracelet.
This is the perfect gift for a little girl to start a collection of charms. Each year you and other relatives can add a new charm to the bracelet. You can make them all farm or circus animals, flowers or whatever she likes. Make sure the bracelet metal is hypoallergenic, though!
Birthstone.
What month is her birthday? A piece of jewelry with her birthstone makes an extra special gift. If she was born in January, her birthstone is garnet. She will love this garnet and diamond turtle with emerald eyes.
If her birthday is in December, it's tanzanite.
June? It's a pearl – and we have just the ring for her, depending on sizing.
Color.
Find out what her favorite color is. (We're guessing it's pink) and buy something in that color. Here is a lovely butterfly in pink gold. https://www.doverjewelry.com/estate-4-58-carats-diamond-butterfly-18k-pink-gold-brooch-pin.html
Initials or name.
Girls love jewelry with their name or initials on it, so this is an easy choice.
Hobbies.
If she is a sports fanatic, plays soccer, or rides horses, choose jewelry that echoes her passion.
Owning jewelry can be a good learning opportunity for a little girl, so make it special. It will make your young one feel older and more responsible if she has to take care of it. You can also teach her about the value of gemstones and precious metals and let her see if prices for a similar piece are on the rise or are declining. There is plenty to learn about jewelry if she shows interest.
Why not teach her to be a collector at an early age?