Published November 26, 2013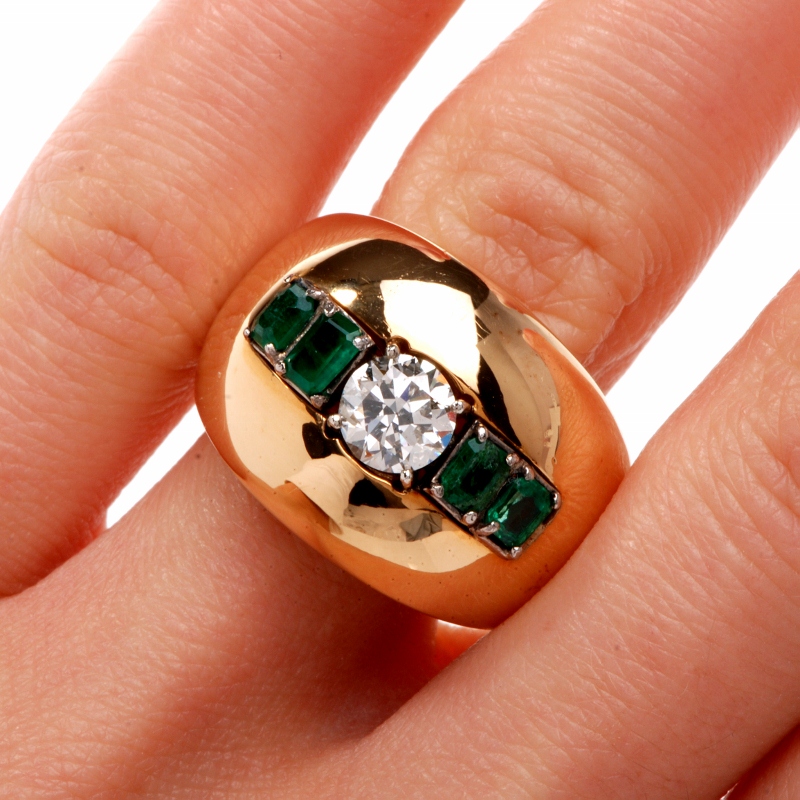 If you want to buy an antique ring or any kind of ring is essential to know the size of the finger. This information can be obtained in various ways; these are some pointers the perfect size for ouy antique jewelry piece
In traditional jewellery stores you can find all the tools to discover the size of an antique ring, either for women or for men:
Professional Ring Size: This instrument has numbered rings of all sizes available. The jeweler tested one by one, until one fits and thus determines the size for you.
Madril: This tool has a cone shape and calibrates the size of any ring. If you want to make a gift, you can take a ring as shown, you take it to the jeweler and they can tell you what your size.
Tips to find the ring size of a woman
If you want to give an antique jewelery pieces to a special woman, but do not know what your size, you can find some ideas to help you on your choice:
On the Internet you can find a ring sizer. It consists of a drawing with all sizes of ring-size, just print it. So you can pick any ring of person you want to give and compare Table.
On the Internet you can buy a cardboard or plastic mandrel.
Measure the ring with a ruler can also be a good choice. Then just find equivalences between measured diameter, circumference and height in tables there in jewelry for this purpose. You can also use a string to measure the diameter and compare.
If you bought an antique ring and is very large and you always have the opportunity to reduce it to mate to your finger and look perfect!