Published July 3, 2017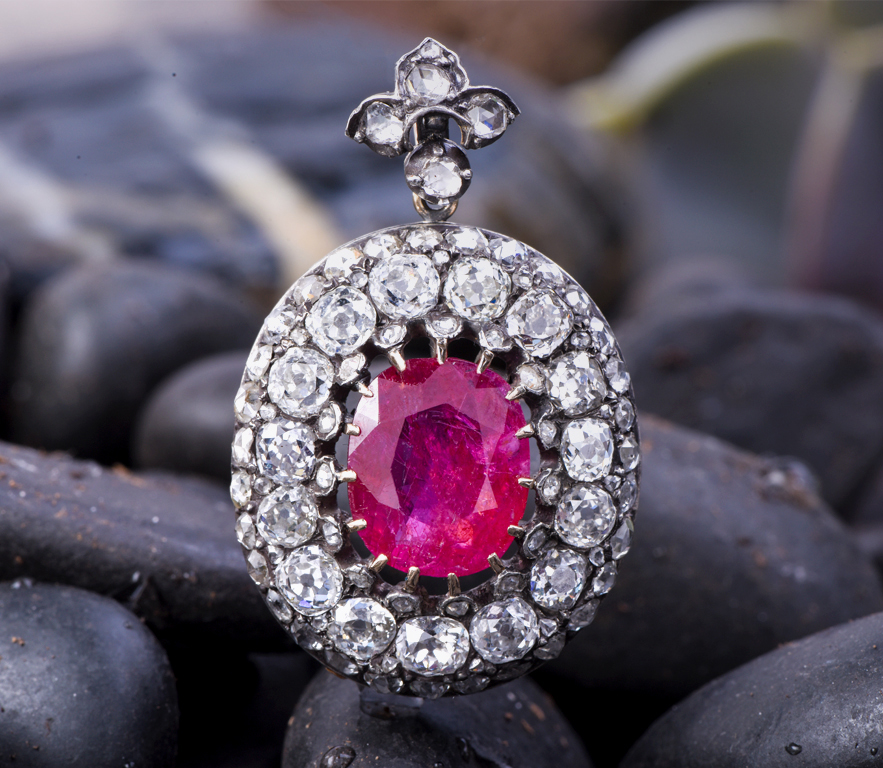 Ruby: Birthstone of the Month of July
It is July and Ruby is the month's birthstone.  The history and significance of this unique precious stone is enrich with high quality rubies.
The red ruby variety of the corundum family, of which sapphire is a member. It is amongst the hardest minerals and hence a perfect choice for an engagement ring.
https://www.americangemsociety.org/page/julybirthstone
Apart from its ideal hardness, the red glow of the gemstone is historically believe to derive from an inextinguishable internal flame. Consequently, making it a symbolic gift of enduring love.
Ancient Greeks believe rubies derive from red hot coals that turned into stone. While, according to a Hebrew legend, it became a symbolic from the boy 'Reuben' whose conduct towards his father made him blush. The stone is also mention at least four times in the Bible, as a representative of beauty and wisdom.
Furthermore, to the ancient Burmese and other early cultures of that region, rubies were believe to ripen in color. Gradually while maturing in the earth, just as fruits ripe on trees in the course of time.
Most of all, the ruby gemstone is amongst the most cherish and valuable precious stone throughout the Victorian era. It is well known to be associate with power and prestige. The wealthy and politically powerful classes of the Victorian society wore the gemstone. Which are compose of necklaces, rings and earrings as sign of their affluence. As a result, rubies continue to be in vogue and highly desirable due to their beauty and durability.