Published June 29, 2022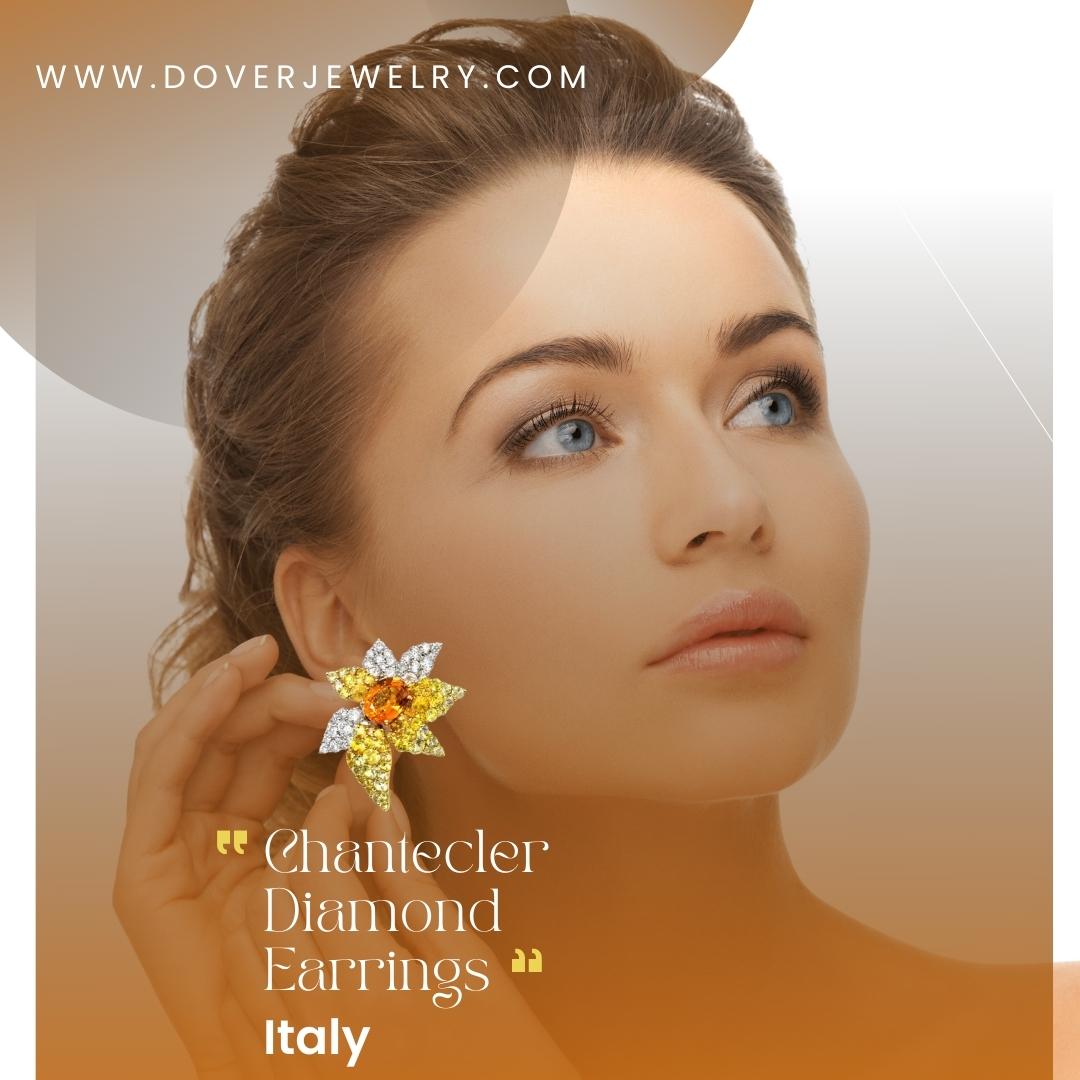 Vacation Jewelry Ensembles – Daytime Getaways & Breezy Sunset Dinners – Always Stunning No Matter The Temperature.
'The Livin' is Easy'
With a heat wave covering most of the U.S., we thought it was a good idea to show you what jewelry to wear with light summer clothes. You don't have to give up wearing jewelry altogether when it's hot; you just have to adapt to pieces that are light, easy and comfortable, and that works well with what you are wearing. That means nothing too over-the-top, dark, heavy or overly fussy and intricate.
The rule is the simpler, the better.
Summer means long floaty dresses, shorts, tube tops, sandals, bare shoulders, strapless tops, V-necks and one-shoulder necklines to show off that golden tan, so let us help you choose jewelry to complement your summer wardrobe.
Jewelry for Different Necklines
We'll look at necklines first. If you are wearing a top with a V-shaped or heart-shaped neckline, choose a simple pendant.
This is a Piaget-designed diamond and 18K white gold pendant from their Possession collection. The length is adjustable so it can be changed to best suit your neckline.
Here's an understated diamond and white gold pendant that is perfect for a dressier summer evening outdoor party.
The two above two are low hanging, so they will work with an off-the-shoulder look or a boat neckline too.  If you are wearing a strapless dress or top, a simple choker necklace looks best. This one is made of 33 South Sea pearl choker, and it is currently on sale.
If your dress or top is high-necked, choose simple earrings or bracelets – and go necklace free. Be daring. This is a Cartier "juste un clou" bracelet. It's shaped like a nail and comes in 18k yellow gold with diamonds.
Super simple. Diamond Stud Earrings always look good.
Patterns
Summer means prints, prints, prints galore! Patterned outfits, flowery dresses, polka dots, tribal prints, stripes and more, all come out of your wardrobe to help you greet the sun.
White, Monochromatic Look
If you wear a lot of white, monochromatic dresses and outfits, why not go for jewelry that makes a statement? In this case, you can go with a slightly bigger and heavier piece.
We chose this estate diamond and turquoise wide oval link bracelet because it will look stunning with a floaty white summer dress. Turquoise is the color of the sea, the sky, and of dazzling swimming pools. It's the color of summer.
Here are the matching Diamond Earrings, but don't wear them together unless your outfit is completely monochromatic.
Another statement piece is this Italian 18k yellow gold textured bracelet. Remember, don't wear any other jewelry with this – and keep your clothing simple.
The Tennis Bracelet
It's easy, simple to wear, even when you are actually playing tennis, and it goes with just about any summer outfit. Here are three, at different price points: Platinum diamond tennis bracelet, yellow gold diamond tennis bracelet, and fancy diamond tennis bracelet.
Color
Pale colors work best in the summer. We've chosen some simple pieces in pink, blue, and other pastel colors that will complement your summer wardrobe.
It's summertime. Enjoy!