Published March 31, 2014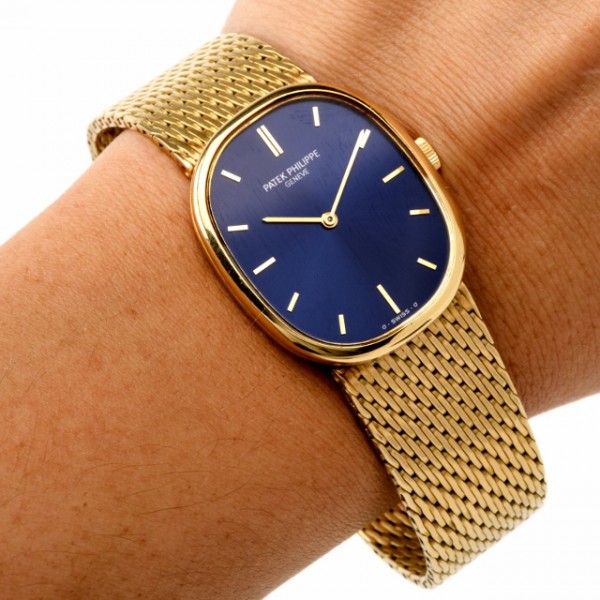 There have been all kinds of rumors about how a gold watch is no longer a necessary piece of jewelry and fashion for men. Sure, smartphones can even tell you the temperature in Abu Dhabi at any given time of day, but while they give you the time, they will never provide the class. Reason why watches or antique jewelry pieces for men will never go out of style.
Men want to stay on top of their fashion choices as much as women, and even though they don't need to accessorize as much, a watch is always a vital fashion piece for men. Also, there are some great watches that perfectly combine with diamond bands for men and perfectly accessorize them for important meetings, events or as a simple statement accessory.
Despite the cool economy, the watch industry is heating up. According to the New York Times, sales of luxury watches ($10,000 to $25,000) jumped 33 percent in 2013. So if you are looking to start a gold watch collection (platinum is also a great metal for men watches), consider these excellent pieces.
An elegant platinum Rolex with silver hand indexes and seconds marker is the perfect piece for everyday use and a solid watch collection. This exquisite timepiece for gentlemen goes well with any color, suit or tuxedo and sends a clear message of classical elegance and sophistication. It has 8 genuine round cut diamonds and 2 genuine baguette cut diamonds. A platinum Rolex looks fantastic peeking out under the cuff of a suit or with a vest on the weekends, so it will go well with everything.
For something a little bit different, a Patek Philippe crafted in 18K white gold with an original strap can give a fresh touch to your collection. This watch is for the man who wants to look elegant yet casual, like he is not trying to hard but still draws all the attention. Simple, precious and natural, it has a Gondolo Calendario and automatic movement.
Men frequently wonder what kind of watch goes perfectly with a black tie. For a black tie occasion you want a piece that is out of the ordinary and fits perfectly with the dress. A vintage Cartier tank Louis Mecanique in solid 18K gold does just that: it's very slim and also very elegant. It's almost invisible from the side, so when you are wearing a tuxedo its restrained elegance is key. Also, you need a piece that says this is not your everyday watch, something that tells everyone you are saving it for a special occasion. The rectangular-shaped dial immediately telegraphs that this is a very special watch and you are wearing it for a special occasion



.