Published August 10, 2021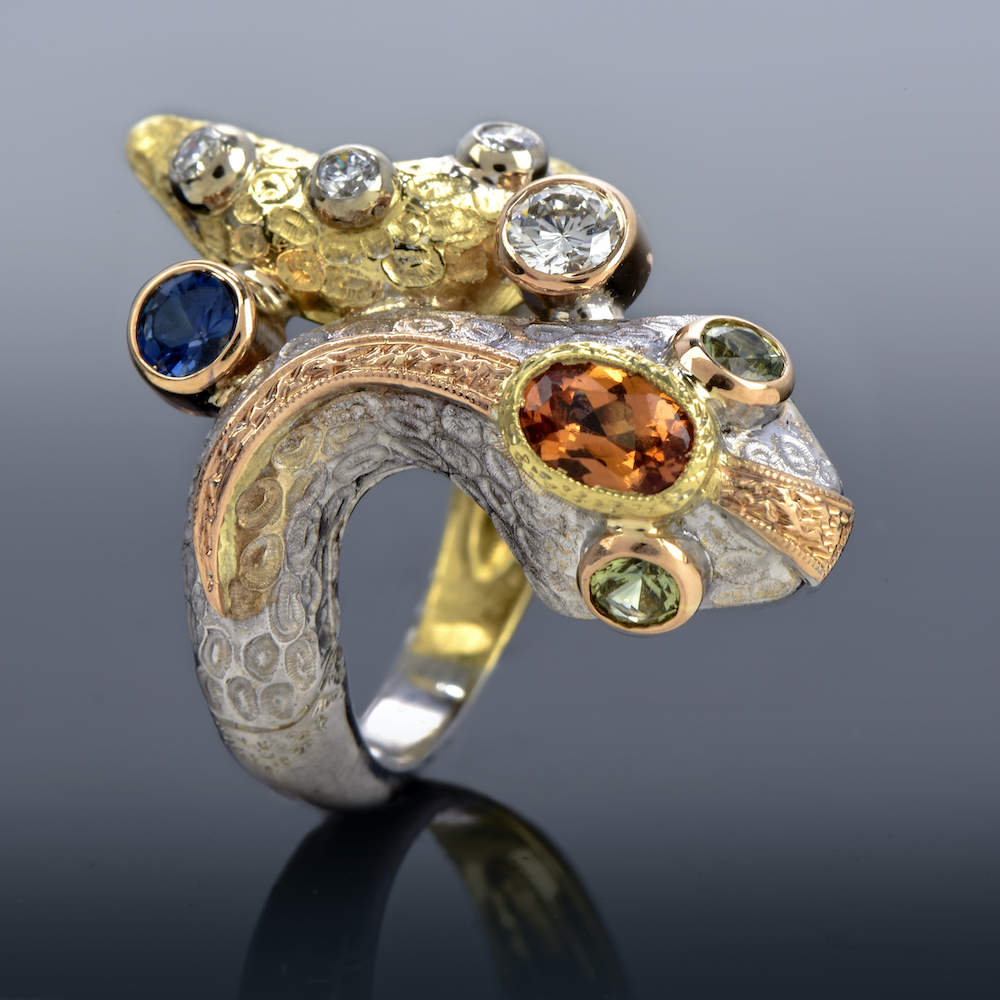 Who doesn't love to take a peek at their August horoscope?
(Plus, Authentic Antique and Estate Jewelry to Style It!)
Did you know, however, that horoscopes originated in Babylon around 2400 years ago? By 1500 BC, the Babylonians had already divided the zodiac into 12 equal signs, and these were later incorporated into Greek divinity.
There are thousands of different horoscopes available online and in print magazines, and although they may often seem to contradict each other, we thought it might be fun to take a cross section of similar predictions for the month of August and show you some beautiful Authentic vintage, antique and estate jewelry pieces to enhance your inner glow.
We've paired each sign with Vintage Jewelry New Arrivals in our collection:
Aries (March 21 – April 19)
You're full of energy this month! The New Moon on August 8 means it's time to embark on a brand-new artistic endeavor. Love and relationships are strong themes – as are the vintage diamonds – especially after August 16.
Taurus (April 20 – May 20)
With a New Moon on August 8th, you'll have a fresh start in your domestic world. After August 16, there could be an office romance on the horizon. Once Uranus turns retrograde in your sign on August 19, you'll feel calmer, adjusting to changes in your personal life and in your career flaunting an exquisite vintage gold bracelet.
 Gemini (May 21 – June 20)
You're firing on all cylinders this month! The New Moon on the 8th will allow you to concentrate on the people and projects most dear to you. Because the moon is closely aligned with your ruling planet, Mercury, your heart and your head should align beautifully. Single? Your love life will overflow with sweetness this month. In a relationship? Vintage Emeralds provide the perfect accessory for a warm summer evening.
Cancer (June 21st– July 22nd)
You're thinking about money matters and how to best use your energy this month. And with two full moons since July 28 — this theme is magnified. You might be feeling both super-empowered and totally overwhelmed, but that's normal. You'll gain well-deserved insight around the 22nd and just in time with this Bvlgari serpenti watch.
Leo (July 23rd – August 23rd)
Leos shine in the spotlight this month, but around the 8th, you'll feel a need to focus on the big picture. This David Yurman bracelet and The New Moon will give you electrifying energy to pinpoint your grand plan and make your first big move.
Virgo (August 24th – September 22nd)
You're torn between taking your next bold steps and staying in your private and reflective world. Is it time to make a move and step out more? Listen to your intuition and enjoy a marvelous pair of vintage ruby earrings
Libra (September 23rd – October 23rd)
Be happy and ready for a new social life (Chopard Happy Diamonds)! Your confidence increases making you attractive to others. This is a great transit for love and romance because you'll easily invite love and kindness into your energy field.
Scorpio (October 24th – November 22nd)
Your star is on the rise! With a brilliant New Moon on August 8, you'll have cosmic support to launch any new career projects, launch a business or apply for a promotion paired with a Fabulous Vintage Rolex Watch. Your love life becomes much quieter this month, however.
Sagittarius (November 23rd – December 21st)
You're ready to explore new horizons, so do what makes you happiest! Venus moves into your friendship sector on August 16, and a connection may turn into something more romantic perhaps with a Chopard Diamond Heart Ring.
Capricorn (December 22nd – January 20th)
Financial news may come your way on August 8, either as a monetary gift, or an investment opportunity (a Seaman Schepps gold bracelet perhaps). Either way, things look promising! You may also get a raise, honor, or other award connected to your position. One way or another, you'll feel appreciated and valued in your industry.
Aquarius (January 21st – February 18th)
There's a fresh new start for your relationship situation. Venus enters your 9th House of Expansion on August 16, giving you even more optimism when it comes to matters of the heart and this Diamond Necklace.
Pisces (February 19th – March 20th)
Time to schedule the health check-up you've been putting off! If you're thinking about a lateral job move, get your resume out there and start the process. The universe is sending you an opportunity to find a job you'll love. Venus moves into your 8th House of Big Money and Retro Diamond Necklaces on August 16, bringing immense potential to improve your finances.
It's going to be a great month, so get out there and enjoy it!