Published April 28, 2014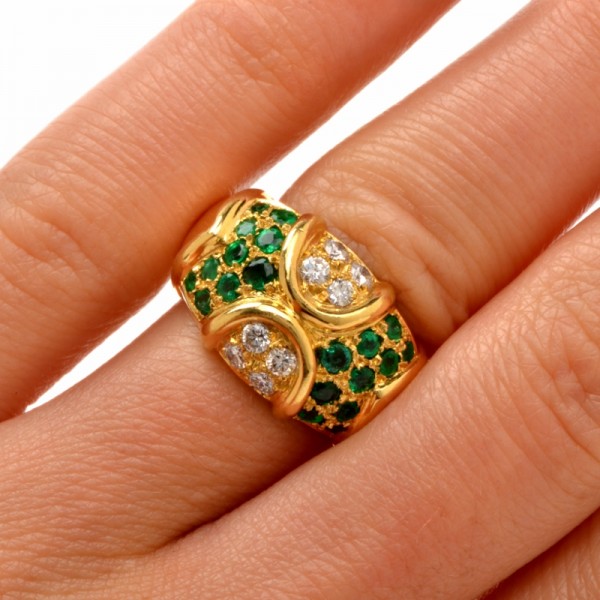 While it can be fun to experience a jewelry shopping day, estate jewelry online stores are making online jewelry shopping so easy and enjoyable; It really doesn't matter if you are just browsing for the right piece for your collection or getting ready to make the purchase; estate and antique jewelry online stores offer many benefits over brick and mortar stores.
Also, it's fair to say that online shopping is becoming an increasingly common practice for people all over the world, as antique and vintage jewelry online shops are providing safer purchasing environments and fast and secure shipping practices.
Estate jewelry online store benefits
Convenience: With websites becoming faster and optimized for mobile devices, shopping for jewelry can be as easy as selecting the item, clicking and buying, at any time of day and for as long as you want. Moreover, online shopping eliminates the exhausting hurdles of putting up with traffic, finding a parking space and going into a crowded store.
Selection: Brick-and-mortar jewelry stores can't possibly carry the same inventory as an online jewelry store. If you are looking for something very specific, an online jewelry store is your best bet. That perfect pink diamond and yellow gold cocktail ring is easy to search for when you shop for jewelry online. On the other hand, if you are just browsing around, you can compare brands, styles and prices with just a click of the mouse.
Prices: Online jewelry stores don't have to pay hefty leasing costs on downtown shops. Online stores also save money by buying in bulk and dealing with suppliers more directly than high-end jewelry shops. Most online jewelry stores pass these savings on to their customers. Online stores are especially great at saving you money on high-end pieces, like pearl necklaces, gemstone earrings and solid gold bracelets.
Exclusivity: Online jewelry stores often offer rare treasures. You can find stunning antique and vintage jewelry pieces and collections that are almost impossible to conceive in modern times, as well as international pieces that any collector would die for. It's nearly impossible for most jewelry shops to carry such a unique range of inventory.
Expert advice: Online jewelry stores offer detailed product descriptions, gemstone treatment codes and shopping guides to help you make an informed purchase. When these resources aren't enough, you can contact online professional sales associates via chat or email to get extremely detailed information on specific pieces of jewelry.
Return and Security Policies: Most antique jewelry online stores offer strong return and security policies to make sure that their customers feel safe and relaxed when providing personal and financial information. And more so if they are not completely satisfied when the item is delivered.