Published June 4, 2021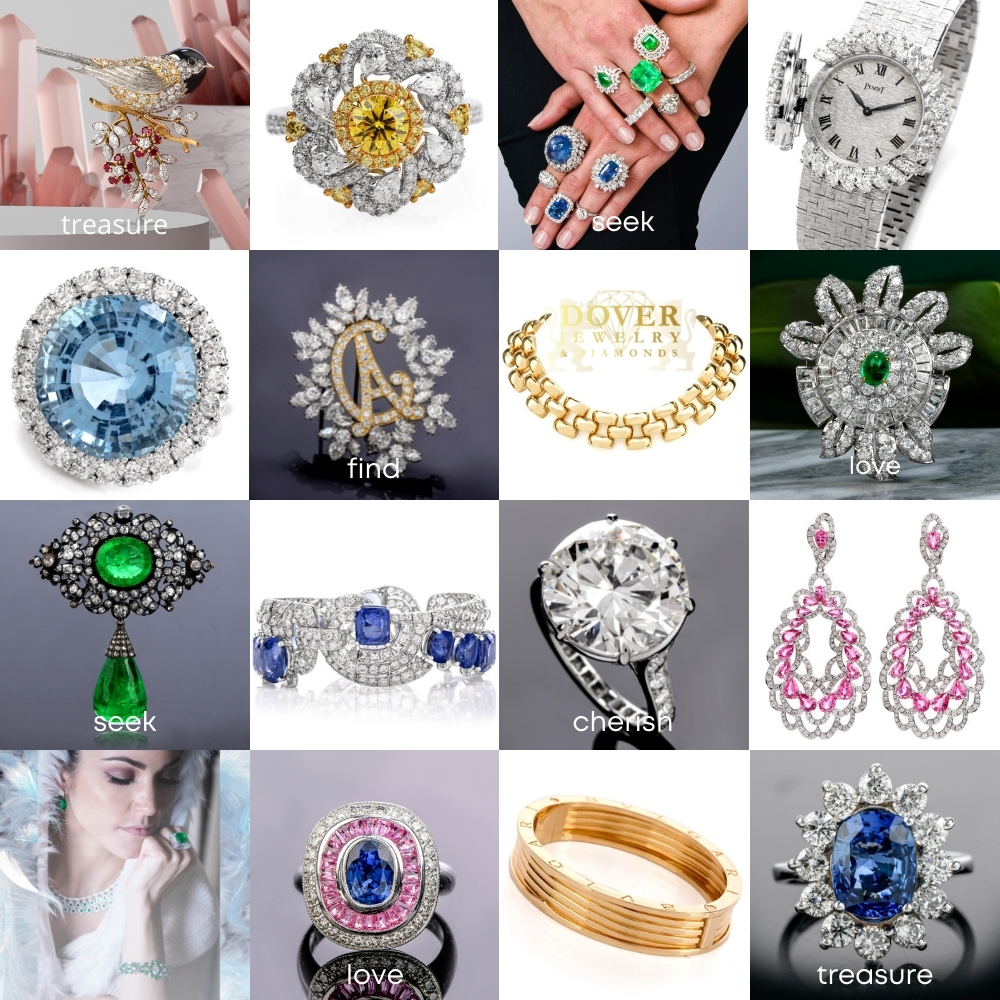 Why consign?
Life's challenges often seem never-ending.
Relationships change and you both decide to get a divorce. You are offered your dream job in a distant city. Family members move away, and you decide to sell your house and move with them. You inherit an estate from your grandmother. You need to build your cash flow because you have had some unexpected bills – or you want to buy furniture for a new house.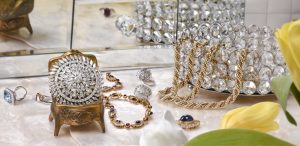 These can all represent a significant disruption or change in your life, and at such times, it is often useful to take stock of your possessions and see what you have. Could you use a little extra money? You may not have looked in your jewelry or safety box for years, so you could be surprised at what you find. Is this your grandmother's Art Deco ring? Did your mother's pearl necklace go to your sister – or do you have it? Where is your engagement ring? What about that gold bracelet? Is it 18k or 24k? Are these earrings platinum?
Such questions will inevitably lead to more decisions. Should you keep everything? If you have pieces that you would like to pass on to your children, these will stay, of course. But what about the jewelry that you never wear – or that you would rather sell because you don't like it anymore? You may have pieces that are vintage or antique and quite valuable but are not to your taste. If you can liquidate them, you will have extra money you could use for that tempting African safari you've had on your bucket list.
Dover: Consignment Experts
Whatever your reason for wanting to check over your jewelry, Dover Jewelry & Diamonds is the recognized expert in consignment sales. Since 1985 we have helped thousands of customers sell their pieces, achieving the highest prices, and for a lower consignment fee than is typical in the jewelry industry.
The first step is evaluation. Send us your pieces, or if you live near our store, come in for us to take a look at them and give you their true market value.
Our experts will consider the carat weight of any gemstone, its clarity, color, and cut as needed. They will take into account the type of gold or precious metal used in a setting, the condition and age of the piece, and other assessments of its overall value. If you have any paperwork such as a GIA grading report or provenance, it will help to bring it or send it with the jewelry.  Does your jewelry need repairs or cleaning? Dover can also repair broken prongs or other types of settings to prepare your pieces to sell at a higher price. We also clean them professionally, so that they look their best.
Next comes marketing your consignment pieces. Again, Dover takes away the headache of trying to find you a suitable buyer. Our consignment team photographs and describes what you want to sell, then we place advertisements on your behalf, also incurring ALL your selling fees.
Writing a good description of your pieces is not enough, however. You need to get in front of the maximum possible number of prospective buyers – and quickly. Dover is affiliated with the top online selling platforms worldwide. We provide the greatest possible resale market price and opportunities by exposing your jewelry to thousands of prospective buyers worldwide in a timely fashion.
When we have made the sale, we don't make you wait long to get paid. When the purchaser pays, we send you payment within 35 days. The amount sent will be based on the sales price less our commission and any other agreed-upon costs.
Dover is the exclusive consignment seller on eBay.
Your jewelry is exposed to over 1.6 Billion customers on a variety of e-commerce platforms such as 1stDibs, Amazon, Etsy and eBay.
We also do not make you wait. Your jewelry is advertised online typically within one week.
Leave it all to us. We make it easy to find the right buyer.
Dover makes the entire consignment process easy, fast and headache-free. Whatever the reason for wanting to consign pieces with us, we make it simple to free up that extra cash or get rid of a ring that no longer has sentimental value.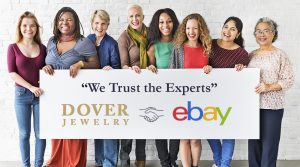 It is that easy.
Just consign it! We will do the rest.