Published March 26, 2014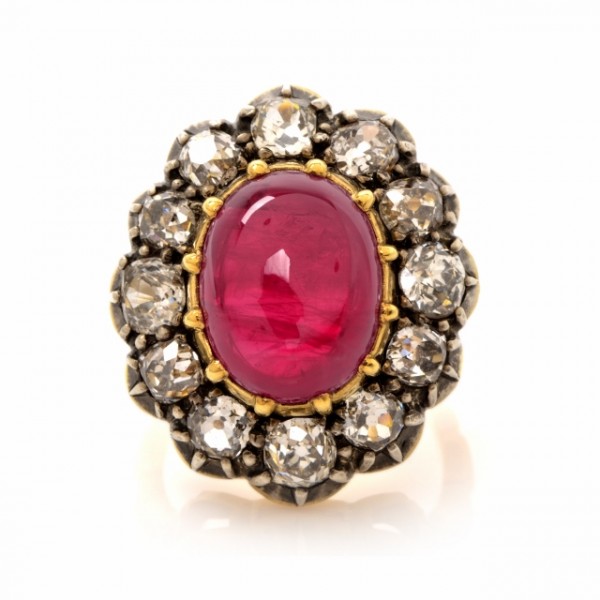 Just knowing the dress code for certain occasions and dressing appropriately can be a real challenge, without even considering the jewelry. So if you are preparing for an important event, choose you look wisely, set your best estate jewelry or antique jewelry pieces ready and get ready to stand out from the crowd with
White tie – Estate jewelry and a long evening gown
A white tie event is the perfect occasion to really have fun with accessories. Go glam with a jewel-dropping necklace and matching earrings. If you are wearing your hair up, go for sparkling ultra-long chandelier gold earrings for an elegant and sophisticated look.
You can also wear a complete estate jewelry set that provides an antique look to your ensemble and creates an aura of grace and charm. And don't forget to make a statement with a gorgeous ring.
Black tie – Estate jewelry and long evening gown
For a black tie occasions there is a wide choice of acceptable attires and jewelry. Whether you opt for a glamorous necklace or glitzy earrings, think movie star elegance and red carpet glamour. Add a splash of color to the classic black dress with a bright necklace and earrings or a spectacular set of gemstone pieces. You can also tone down a bright dress with classic clear crystal jewels.
Cocktail – Estate jewelry and shorter length cocktail dress
Elegant jewelry can really transform a cocktail dress. A chic necklace looks very fashionable with matching earrings as does a sparkling bracelet or brooch. Wearing the right accessories will make your cocktail dress look gorgeous and provide for an exciting overall look, so it's important to remember one of the oldest jewelry rules: don't overdo them. Also remember to add a little drama with the perfect cocktail ring. Always get inspiration from estate and vintage rings with a dash of current trends. A sparkling diamond set in gold or a crystal style with sapphires will surely do the trick.
Casual event – Estate jewelry and trouser suit or dress
A casual event is the perfect occasion to express your individuality and experiment with your jewelry. It's probably one of the most difficult events to dress for so most women tend to play it safe with a trusted trouser or dress. For this reason, it is appropriate to choose your outfit and select your jewelry accordingly. Make a style statement with a gorgeous pearl necklace, a bold emerald bracelet or a gorgeous gold brooch.
The important thing to remember is to always be yourself and have fun with your dress and jewelry choices. If you feel good, you will look good so don't always try to play it safe and follow the rules. Trends are created by audacity and confidence, and fine jewelry allows you to break some rules from time to time.