Published March 23, 2023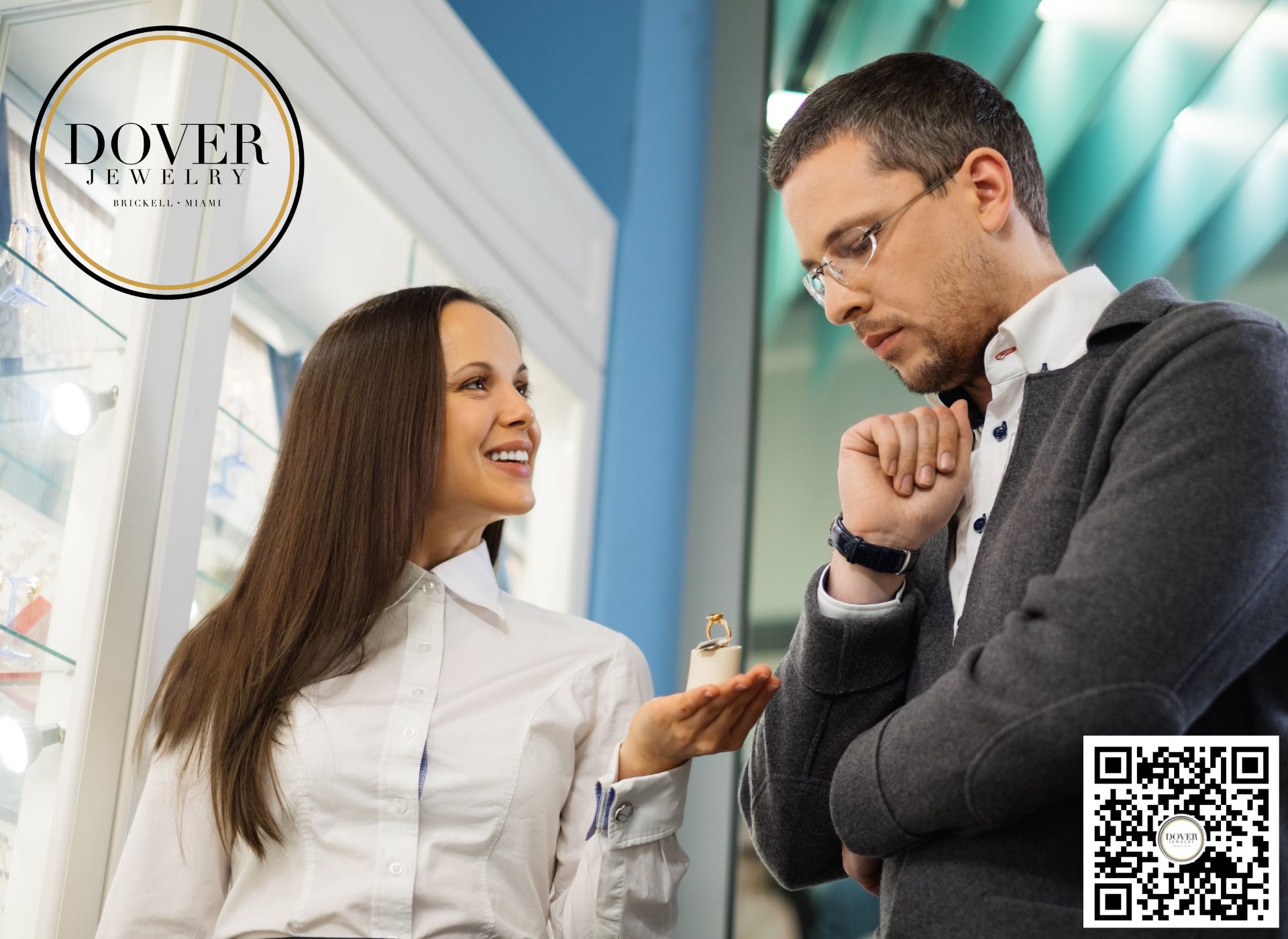 A Guide For The Guys: Buying An Engagement Ring
"I was new to buying a diamond engagement ring and didn't know anything about how or where to start the process, with no diamond education.  My Google searches for Diamond Engagement rings led me down a rabbit hole of ads and cheap pricing, and I couldn't tell if the rings were real, Natural diamonds, Synthetic diamonds, or even Lab Grown diamonds (whatever that means).  No idea. I just wanted a Real Diamond. Online Diamond Jewelers looked good, but I wasn't able to see the stone in person, in addition to seeing an image online.   What if she needed custom fitting, or how would the ring fit on her hand? What if she wanted a Vintage Engagement Ring? I needed better answers and sources."
Congratulations! You've finally decided to take the plunge and propose to your significant other.
This is a significant step in any relationship, and it's crucial that you make it count. One of the most crucial aspects of proposing is finding the perfect engagement ring. In this article, we'll provide you with everything you need to know to find the ideal ring to propose to your partner.
Set a Budget
Before you start looking for the perfect engagement ring, it's essential to set a budget. The cost of engagement rings can vary widely depending on the size, quality, and type of diamond or other gemstone you choose. By setting a budget, you'll be able to narrow down your options and find a ring that you can afford.
Consider the 4Cs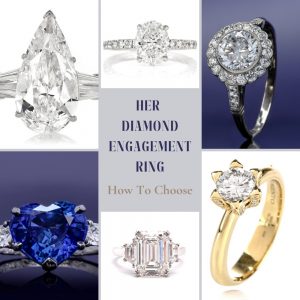 When shopping for an engagement ring, it's essential to consider the 4Cs: cut, clarity, color, and carat weight. Cut refers to the angles and proportions of a diamond, which determine its sparkle and brilliance. Clarity refers to the presence of blemishes and inclusions, which can affect a diamond's overall appearance. Color refers to the lack of color in a diamond, with higher-quality diamonds being colorless. Carat weight refers to the size of the diamond, with larger diamonds being more expensive.
Choose the Right Metal
The metal of the engagement ring is an essential factor to consider. The most popular metals for engagement rings are platinum, white gold, and yellow gold. Platinum is the most durable and expensive, while white gold is more affordable and versatile. Yellow gold is a classic choice and is best suited for vintage-style rings.
Consider Your Partner's Style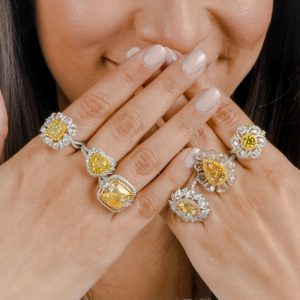 When choosing an engagement ring, it's crucial to consider your partner's style. Think about the jewelry your partner wears regularly and the style of clothing they prefer. Do they prefer classic, timeless pieces, or do they lean towards more modern, trendy styles? It's also a good idea to ask your partner's friends or family members for input.
Choose the Right Setting
The setting of an engagement ring is just as crucial as the diamond or gemstone itself. The setting holds the stone securely in place and can affect its overall appearance. The most popular setting styles for engagement rings are prong, bezel, pave, and channel. Each setting has its unique advantages and disadvantages, so it's essential to consider your partner's lifestyle and daily activities when choosing a setting.
Consider a Custom Ring
If you can't find the perfect engagement ring in a jewelry store, consider a custom ring. A custom engagement ring allows you to create a unique piece that perfectly matches your partner's style and preferences. Working with a certified jeweler to create a custom ring can take time, so it's essential to start the process early. The GIA gem Team at Dover Jewelry can find any diamond – any color, cut, or clarity for you through their network of Global Diamond Buyers and Purveyors. Their Diamond and Rare Gem Resources have no boundaries.
In conclusion, choosing the perfect engagement ring is an important decision that requires careful consideration. By setting a budget, considering the 4Cs, choosing the right metal and setting, and considering your partner's style, you'll be well on your way to finding the ideal ring to propose to your significant other.
Contact Dover Jewelry on Brickell.
Visit the Dover Jewelry Brickell Showroom at 1000 Brickell Ave Suite 100.
Their team of GIA Diamond experts will walk you through the entire process, provide the Diamond education you need with actual diamond rings and give you the confidence and security in this important purchase. Whether it's with Dover or someone else, let's have a conversation about buying a Diamond Engagement Ring so you can feel amazing about your purchase, your future, and your investment.
Dover Jewelry & Diamonds is available Monday to Friday during the office hours of 10:30 a.m. – 5:30 p.m. to assist you with any questions regarding appointments, buying jewelry, selling jewelry or fine jewelry appraisals.