Published March 27, 2014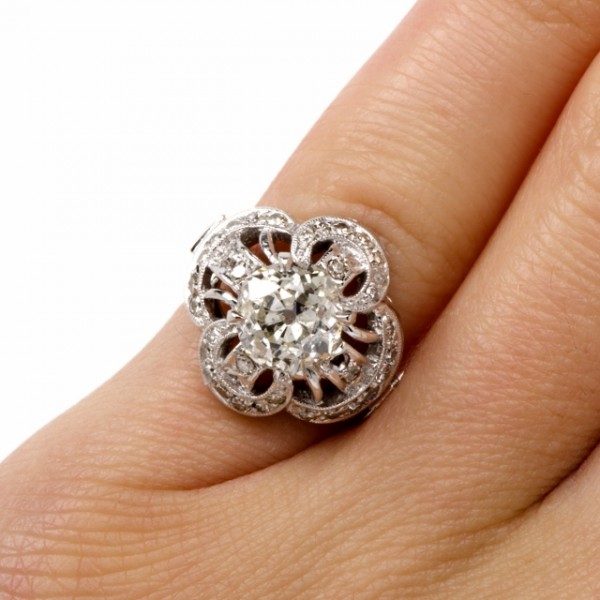 I proposed to my girlfriend over a month ago, and after the whole celebration and congratulations from family and friends, I set out to find the perfect ring. I know that diamond engagement rings are the norm when it comes to weddings, so I really wanted to find something special. Maybe even buy some gold earrings or a diamond bracelet would make the celebration even better.
To be perfectly honest I wanted to spend more time looking for the perfect ring but, I have a busy job as a financial advisor that requires 24/7 availability. I visited some antique jewelry stores and gaze around looking for something that would catch my attention, but they didn't have the selection I was expecting and frankly, the salespeople didn't really do it for me.
I ended up on a little costume jewelry shop that had a nice selection of diamond engagement rings. There was a particular piece that got my attention and fit my budget, but something told me there was so much more I still needed to look over to really buy the perfect ring. I mean, you can't just buy the first ring you ran into. It is, after all, your wedding day.
A friend of mine suggested some online jewelry stores, and even though they had amazing galleries I still had my reservations. Is buying jewelry online really safe? Do you really get what you bought? Can you trust the company? I was a little hesitant, but when he told me he bought his wife her engagement ring online, I gave it a try. He bought the ring in this wonderful online store called Dover Jewelry which frankly, looked great. They have a spectacular assortment of rings, earrings, bracelets, pendants, you name it.
I finally bought the ring online
I did a little diamond research of my own on and ended up learning about the famous 4 C' and diamond engagement rings' quality and durability. After the research was over the moment of truth had come: I was ready to purchase the perfect ring for my fiancée. Truth is, the online purchase couldn't have been better. Maybe the whole client hesitance makes them give you a great service, but it went smoothly and you could really tell they knew what they were doing.
The largest worry I had is that the diamond on the ring was actually the quality they claimed it would be. To put those fears to rest, Dover Jewelry sends a GIA (Gemological Institute of America) grading report with the diamond. It has all the identifying information for your diamond and certifies the diamond's grade in the 4 C's (cut, color, clarity, carat).
Why buy an engagement ring online?
Frankly, because it will save you time and money, and if the service is good and the product is as advertised, why not? Buying an engagement ring is one of the most important purchases a man will ever make. And getting exactly what I wanted from Dover Jewelry made it a whole better.