Published April 21, 2021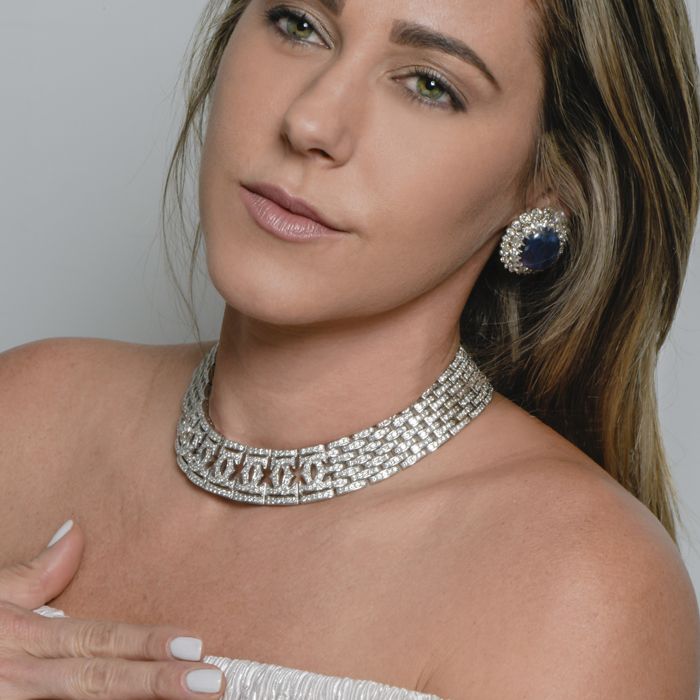 If you are interested in buying and collecting vintage or antique jewelry, you can make it a potentially valuable part of your asset portfolio.
Global appeal and portability–Some investors and estate jewelry collectors are looking for creative alternatives where they can diversify their assets. Men, as well as women, are increasingly directing their investing efforts into diamonds, colored gems, and antique jewelry pieces of high value, for their global appeal and portability.
Here are a few tips you can follow:
Buy well-known jewelry brand names such as Tiffany & Co., Bvlgari, Dior, Cartier or Van Cleef & Arpels. These companies have stood the test of time in terms of design and craftsmanship, and it is difficult to go far wrong with one of their pieces. Our Schlumberger-designed Tiffany lapel brooch is an excellent example.
Third-party verification and provenance. Make sure you ask for the paperwork from trusted third-party laboratories (such as the GIA or the AGS) to authenticate the quality of your purchase. Check out the history and provenance of your piece. Does it have an interesting story behind it? This can make it more valuable.
Which is the best era? Quality Art Deco pieces have given some of the best returns, some yielding up to 80% in the last 10 years, according to jewelry market experts. At Dover Jewelry & Diamonds, although we cannot guarantee the investment value of our jewelry, we offer some outstanding pieces from the Art Deco era, ranging from different price points. GIA-certified stones will always provide the necessary paperwork to support your portfolio as well.
Other eras that give a good return on investment? These include Georgian (1714 -1837), Art Nouveau (1890-1910), and Retro Jewelry (1939 -1950).
High-quality diamonds over 1 carat in weight have also increased in value. Here we have a truly magnificent GIA 11.22 carat round diamond engagement ring, one of the best pieces in our collection.  Bear in mind that it is not only the carat weight of the diamond that counts; the stone's cut and clarity are often more important in determining its value.
Eye-clean Natural Ceylon Sapphires, emeralds, and rubies also tend to retain their value, particularly if they are over 5 carats in weight.
We carry several pieces in that category, including a 9.09-carat cabochon ruby necklace.
Does it get more dramatic than this amazing 35.34 non- heat-treated sapphire cocktail ring? or this 16.5-carat Columbian emerald and diamond ring?
We look forward to helping you select a fine piece from the era of your choice with which to start – or continue – your collection.