Published April 21, 2014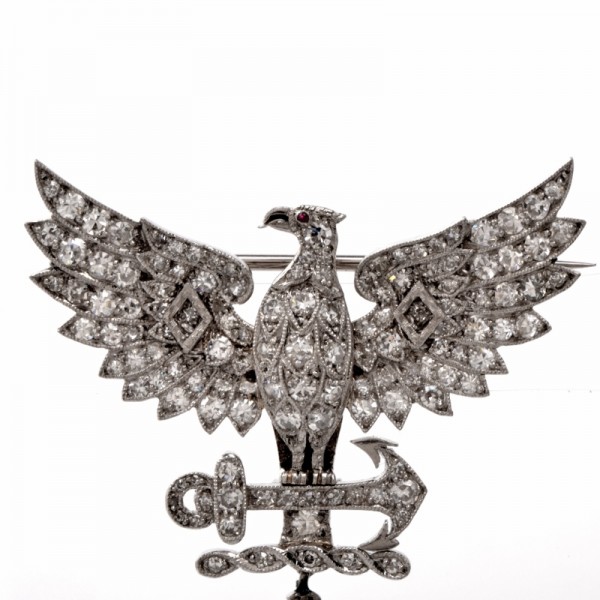 Blue-chip paintings may be getting the most attention in the volatile art market, but antique jewelry is quietly starting to shine on its own as buyers seek potentially good investments and portability. With gold and currency prices going down, some investors and estate jewelry collectors are looking for creative alternatives where they can store cash—and diversify their assets.
In effect, the biggest auction houses have sold exclusive antique and vintage jewelry pieces to international collectors for millions of dollars in the last couple of years, confirming a growing trend among high-end investors looking to secure their capital in profitable investments. For example, Sotheby's sold a pink diamond in 2013 for $46 million—more than anyone has ever paid for a canvas by most well-known artists.
For this reason, diamonds —arguably the hardest asset around—are no longer just a girl's best friends. The ones responsible for moving the $71 billion U.S. market for jewelry are men, and not just to as a present for their significant others. Men, as well as women, are increasingly directing their investing efforts into diamonds, colored gems and antique jewelry pieces of high value, for their global appeal and portability.
Global appeal and portability
As it turns out, the present economic conditions make portability a very important factor for billionaires around the world. Fortunes are rapidly shifting, and if big amounts of money have to be moved in little time, it is definitely easier to move rings and necklaces than a painting or cash. Moreover, with the fragility of online security, jewelry will be one of the few assets not to be affected by a computer virus.
Also, demand for antique pieces with gorgeous stones is quickly increasing, especially in China and India, the two biggest jewelry markets in the world.
In China, industrial tycoons mainly covet D-flawless diamonds—defect-free gems. This preference for perfection revealed itself when Chinese investors even sidestepped larger but slightly clouded stones in favor of smaller, flawless varieties, said Sotheby's specialist Lisa Hubbard. Elsewhere in the world, Sotheby's sold a 75-carat pear-shape white diamond for $14.2 million to an Indian investor; the seller had paid $4.3 million for it in 2001, earning a 230% return.
Art and jewelry market in the U.S and Europe
Across Europe and the U.S., the jewelry market is witnessing an influx of contemporary art collectors who are buying exclusive pieces partly as a way to offset the risk of their newer, untested art holdings and make a guaranteed return, that is, if they sell later on. The jewelry market is experiencing a very strong demand, one that will probably never fade.