Published November 4, 2016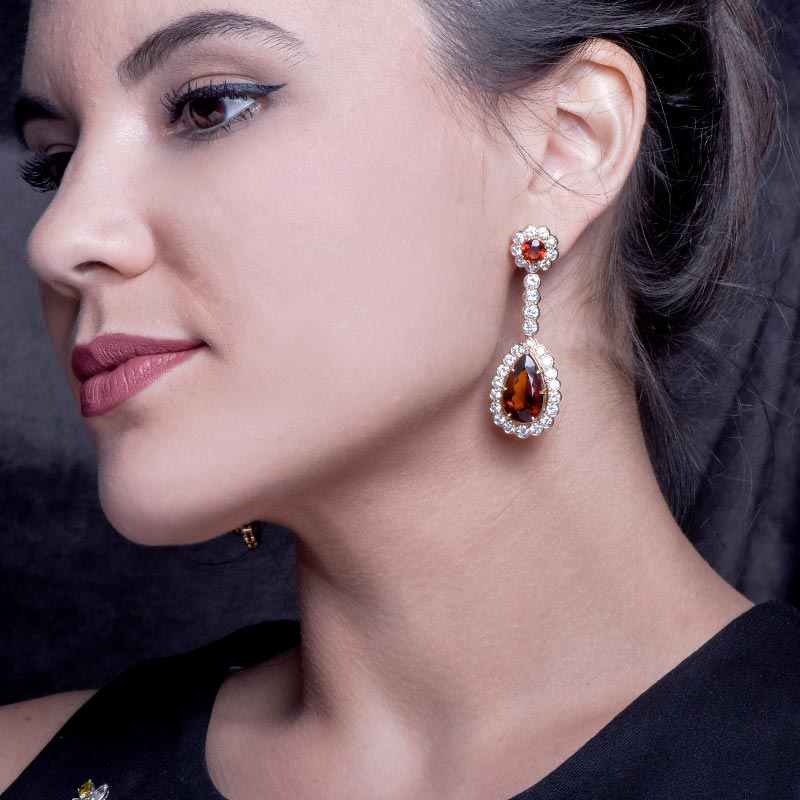 Together with topaz, citrine is the birthstone for the calendar month of November.
The semi-precious gemstone citrine derives its name from the word "citron" meaning lemon. This vivacious and translucent gemstone has a color palette encompassing yellow to gold, to orange-brown. The darker orange nuance of citrine is referred to as "Madeira citrine" named after the color of the renowned wine and is generally considered to be the most valuable color of this gemstone.
The modern birthstone for November, citrine is considered an alternative to topaz which has similar colors but is separate mineral.
In ancient times citrine was carried as a protection against snake poison and evil thought!
The semi- precious gemstone topaz occurs in a relatively wide range of colors including yellow, yellow-brown, green, blue, red, pink as well simply colorless topaz. It is one of gemstones forming the foundations of the twelve gates to the Holy City of the New Jerusalem. These so-called apocalyptic stones are intended to serve protection against enemies and as a symbol of beauty and splendor.
The Greek name for topaz is "topazos'meaning "green gemstone"which the ancient Romans dedicated to Jupiter.
First mined in Germany in early 18th century, the gemstone was referred to as "Schnecfkenstein" meaning "snail stone" due to the resemblance of the topaz-bearing rocks to snails! In mystical terms, the gemstone is believed to dispel sadness, anger, and nocturnal fears.
Queen Victoria was a catalyst in adorning traditional Scottish Kilt pins with this popular gemstone. In 1852,  she and her husband,  Prince Albert, welcomed many guests to their new summer residence in the Scottish Highlands known as Balmoral Castle.  Queen Victoria was so fond of Scotland and the traditions of her new found Castle,  she frequently requested her guests drape themselves in Traditional full Highland plaid attire, boasting over-sized shoulder brooches rich in her favorite citrine gemstones.
Citrine  rose again in  prominence during the Art Deco / Retro  period that began in the early part of the 20th century.   Large faceted citrines of geometric cuts were found in all forms of Jewelry, especially those more opulent pieces worn by the Silver Screen artists of Hollywood. Relatively cost effective, the warm honey colored beauties made fabulous statements when cut into over-sized geometric designs. The highly coveted Madeira Citrine – rich in its red color, added a depth of timeless  luxury to the most exquisite pair of dangle earrings with diamonds.
Topaz is the "lucky stone" for the month of November.