Published February 17, 2021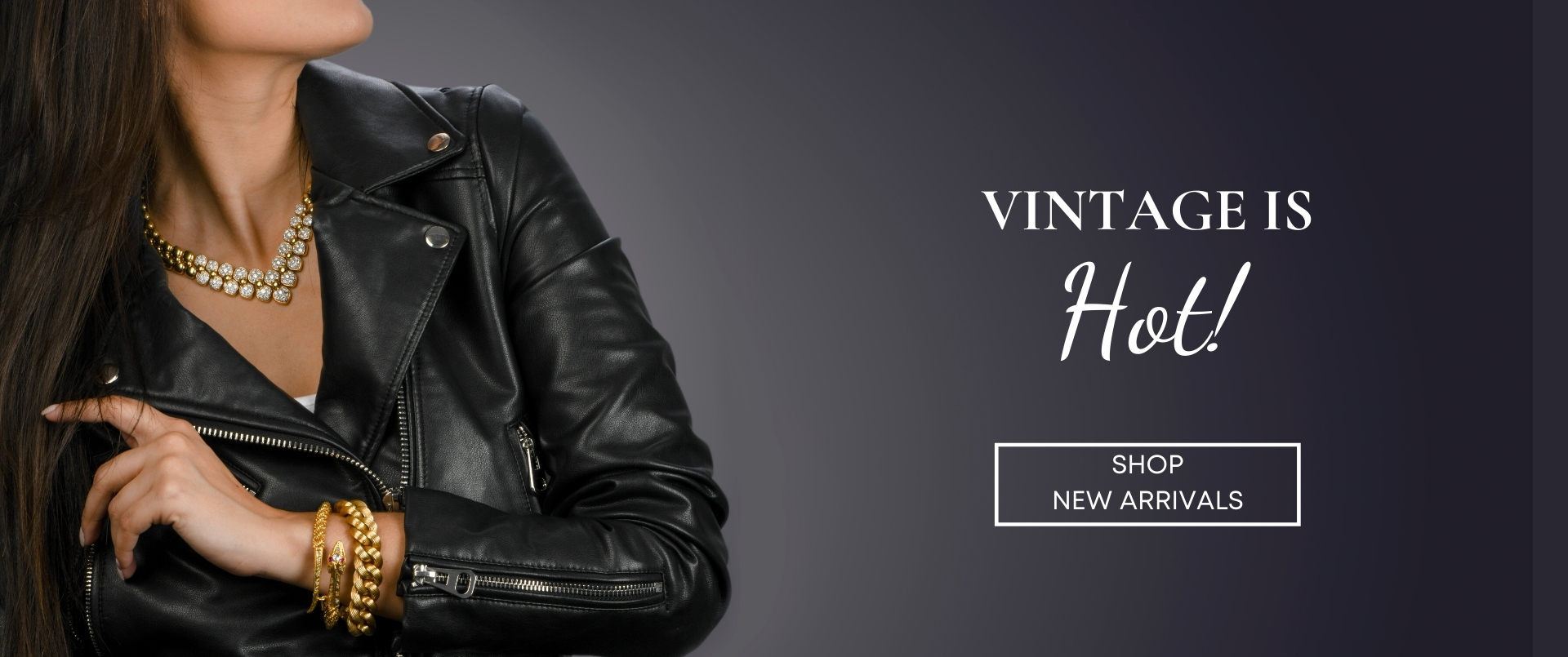 The glamor of Hollywood has always centered around magnificent jewelry, worn by the movie stars and fashion leaders of yesterday and today. From Elizabeth Taylor's serpent belt and other spectacular pieces she wore in "Cleopatra," to the diamonds ('a girl's best friend', of course!) worn by Marilyn Monroe in "Gentlemen Prefer Blondes," Scarlet O'Hara's necklace and brooch worn by Vivien Leigh in "Gone with The Wind," and, naturally, Audrey Hepburn's diamond tiara and Chanel pearl and diamond necklace in "Breakfast at Tiffany's" – movie stars have always been jewelry trendsetters.
Off screen, movie studios often rewarded their stars with lavish jewelry, but many of the most famous movie stars had their own collections, perhaps none more so than Elizabeth Taylor. In 1963 she wore her own emeralds in "The VIPS's" and in "Cleopatra" she was filmed wearing a snake armband, which led her to acquire a collection of Bvlgari Serpenti pieces, including a diamond and emerald watch given to her on set by Richard Burton. Her collection of diamonds was nothing short of legendary; during her marriage to Burton, he gave her a Bvlgari necklace featuring a 32 carat Burmese sapphire pendant and the famous Krupp diamond, for which he paid $305,000 in 1968. It was sold by Taylor's estate in 2011 for $8.8 million. His biggest purchase for her was in 1969. It was a 69.42-carat pear shaped diamond given to her on her 40th birthday, which Harry Winston's diamond cutters had spent months cutting from a 250-carat rough diamond.
Red Carpet Antique & Vintage Trends
These days, everything old is new again – and the trend for vintage and antique pieces in Hollywood has never been hotter. The glitterati in Santa Monica, Santa Barbara, San Francisco, San Diego, and Beverly Hills are investing in vintage as never before, and sales are exceptionally strong. Pieces that come from the past have a caché that you will not find with contemporary jewelry, and it is their uniqueness and provenance that gives them enduring appeal.
That is hardly surprising, seeing that stars like Jennifer Connolly are huge fans. She has long been seen wearing vintage nature leaf jewelry. Helen Mirren often wears dangling
leaf inspired earrings and spray brooches on the red carpet. Dover Jewelry's collection includes a vintage diamond flower brooch.
Vintage engagement rings have become increasingly popular for their old-world, romantic charm. Many brides, including some of the world's most famous ones, are looking for special details, an elegant setting and a statement piece that speaks to the hoped-for longevity of their relationship. Perhaps the best known is Kate Middleton's vintage sapphire and diamond ring also worn by Princess Diana. Dover's breathtaking Burma sapphire and diamond cluster ring is a magnificent example of the trend.
In Hollywood circles, Penelope Cruz is another well-known vintage and antique jewelry fan; her engagement ring was an Edwardian era 3-carat sapphire bezel set diamond halo ring. Emily Blunt and John Krasinski also went the Edwardian route with a 3-carat Edwardian ring detailed with filigree and small diamond accents.
Our Edwardian collection includes a black opal pendant.
Scarlett Johansson's engagement ring was a classic Art Deco design featuring 3 large center diamonds with smaller diamonds surrounding them. Dover has several spectacular Art Deco era pieces.
Jennifer Garner, Kate Beckinsale, Jennifer Biel, Angelina Jolie, and Catherine Zeta-Jones and many more are all die-hard, dedicated fans of vintage jewelry. The rich and famous of the film world have been largely responsible for the unprecedented upsurge in collecting and investing in out-of-the-ordinary pieces.
Trending on the Runways
Other big trends seen on the fashion runways? Large, oversized statement pieces have been seen in top fashion collections for several seasons, with the jewelry often overpowering the entire look. For many designers, however, the trend is starting to turn back to simpler, more elegant pieces, especially if they echo the past.
Trending Now in the Sunshine State
Here are other jewelry trends that are on everyone's radar in California:
There are many great investment pieces on the market right now – and Dover Jewelry has an outstanding collection of vintage, antique and estate rings, brooches, pendants, necklaces, cufflinks and watches which represent the best of their era.
With authenticity and personal style becoming increasingly important in a world of mass, copycat production, collectible jewelry represents both an exciting investment opportunity and breath of fresh air from a bygone era.