Published March 28, 2014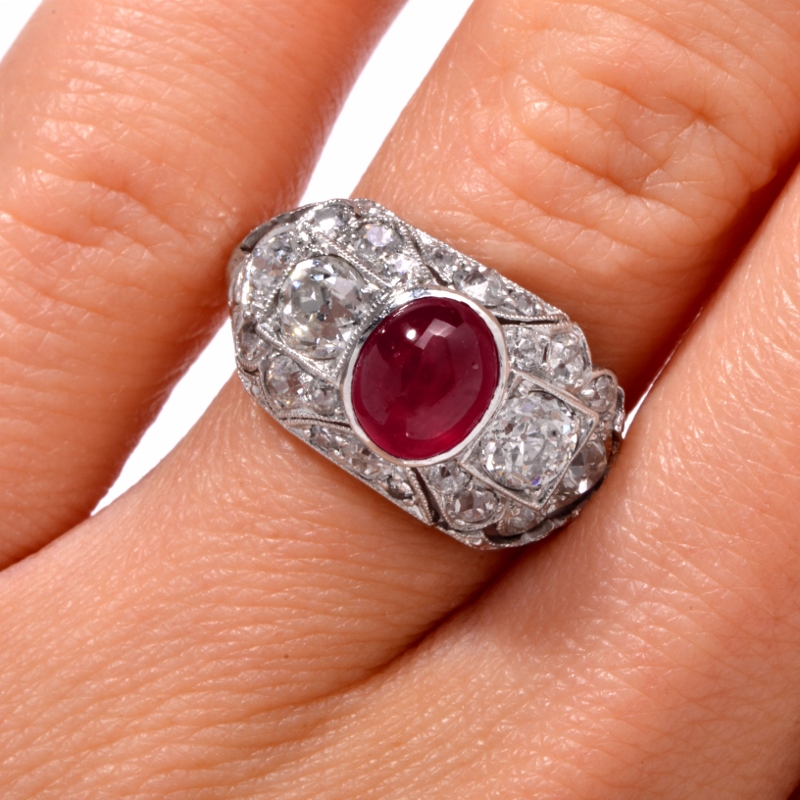 Antique rings can offer a level of elegance and sophistication that few other pieces and styles can deliver. Be it an antique jewelry piece, an elegant estate rock or a vintage-styled engagement band, look into the best online antique rings galleries and pick out the one that best adapts to your style.
Rings are considered antique when they are over 100 years old, so the quality and durability of the piece is out of the question. Usually, antique jewelry was crafted with high-quality products and in a very artisanal manner, reason why they exhibit designs that don't exist anymore and show no signs of decay. Also, they stand as the perfect metaphor for the long-lasting love the couple has for one another, so if you are thinking about proposing to your significant other, antique diamond rings could be the perfect way to do it.
Will I be able to find antique rings now?
In spite of their long history, there are always reputable jewelry stores that carry amazing pieces from the past, along with some other great antique ornaments to balance the ring, like earrings, bracelets and necklaces. Dover Jewelry has a great online portfolio where you will find exactly what you are looking for and more.
What kind of styles can I find?
There are basically 3 major styles when shopping for antique rings and antique jewelry in general. The Victorian Period comprises rings that were crafted between eighteen thirty-five and nineteen thousand. Typically this type was made of yellow gold and rose gold and oscillated between simple designs and very intricate ones etched into gold. References to nature and the use of colored gemstones like sapphire, pearls and diamonds were very common in this style.
The Edwardian Period goes from the nineteen thousand to the nineteen twenties and began upon the death of Queen Victoria when her son Edward became King. During this period many of the Edwardian-designed pieces incorporated platinum and much more expensive gems such as rose-cut diamonds, emeralds and rubies in elaborate designs that were considered "romantic" by the time standards for its delicate use of curves and forms. This period is still a source of inspiration for many modern ring designers.
The Art Deco style was very popular between the nineteen twenties and the nineteen thirties and produced a superb collection of antique rings. Let's not forget that the roaring twenties were a time of innovation and this reflected in streamlined geometric looks, colorful and contrasting gemstones and glittering styles with abstract patterns, following a totally different approach from the pale and more conservative Edwardian designs.