Published November 25, 2013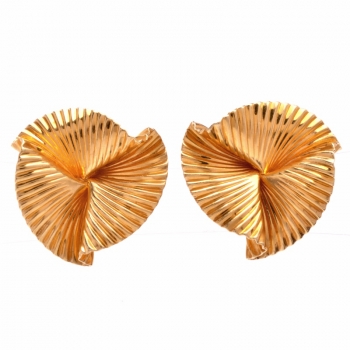 Is antique jewelry just for women over 40 years of age? Throughout history, women have always been fashion conscious and even more in this era that increasingly brings new trends in clothing and accessories. But this is not exclusively for young women; older women can also take advantage of the latest fashion trends.
What kind of jewelry should women over 40 wear?
Before taking any decision, look at yourself in the mirror. Analyze your strengths and your weaknesses, what aspects you want to emphasize and which definitely you prefer to hide. This will give a better guide to choose wisely the accessories for you.
The modern and stylish antique jewelry including earrings, bracelets, necklaces and watches are the best option to give a lot of style to a classic outfit. A good idea is to use metal jewelry made of gold, silver or bronze, they give an extra shine to your skin and make you look beautiful!
In case you have sagging skin in the neck area, you can use necklaces that will help disguise the problem. You can also use a blouse or turtleneck sweater, accompanied by a long pendant necklace.
The rings are ideal to highlight your hands. If you have many wrinkles in this area, avoid using large or very flashy rings as they attract direct attention to this point. A good option is to use pretty colors of enamel so watching eyes get diverted to your nails.
For earrings, the ideal is that they are not so long. Those who are in the form of ring can work great for special occasions or events. For everyday use you can use drop-shaped earrings or smaller ones with a pin.
With bracelets you can overwhelm your imagination. Any design, style or color works great for mature women. If you want to give a touch of color to your outfit, innovates with colors like those in neon. In case you want to be more conservative, you can opt for neutral colors or classic metals like gold, silver and platinum. Remember not to overdo the amount, three or four are enough.
Fashion is there for you, just make your imagination go, try different things and determine what is most appropriate for you. Choose pieces that highlight your attributes, go in line with your personality, but above enchant you and make you feel very comfortable with your choice.