Published September 6, 2021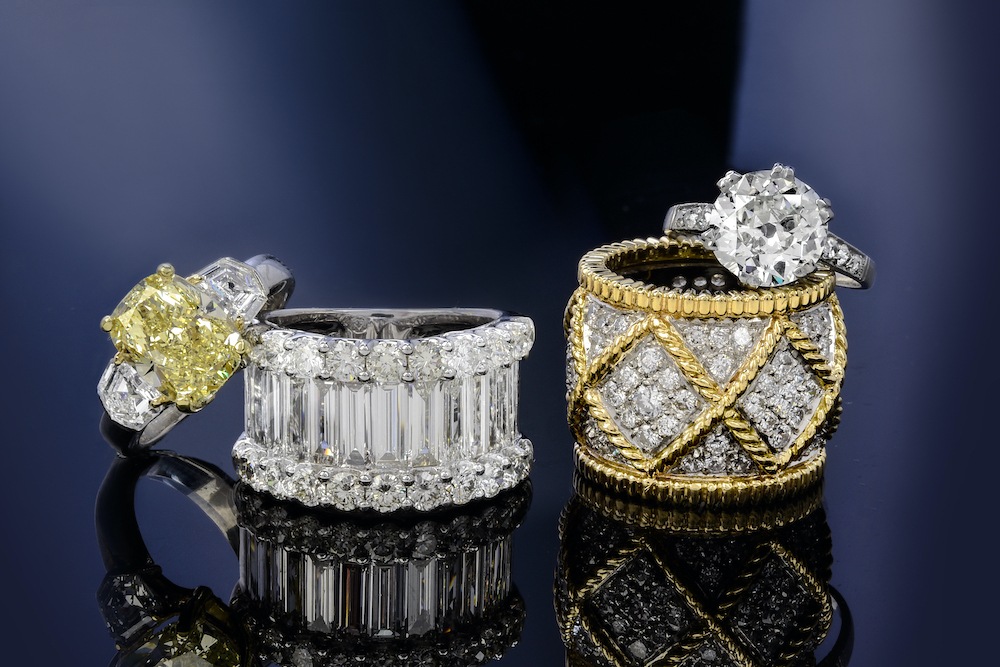 We Are The Consignment Experts.
If you live in the greater Miami area and are looking for fine jewelry consignment dealers to sell your jewelry locally – let Dover Jewelry & Diamonds sell it for you!
When you decide to consign jewelry for sale, you'll have many questions:
Stellar Reputation
Dover Jewelry & Diamonds' flagship store is located in the heart of the Miami Diamond District. We are the recognized online leader for all consignments of fine jewelry and pre-owned watches, and for the past 25 years, we have assisted thousands of customers by selling their unwanted jewelry for the highest possible market price.
Our stellar reputation is earned customer by customer, day in and day out. Although we have specialized for over 30 years with high end jewelry consignment – our unique team of Certified gemologists, master jewelers and videographers have expanded our state-of-the-art techniques to showcase all trends of Fine Jewelry and Luxury Watch items.
We maintain a 100% Titanium rating on eBay– and we are trusted and respected in the jewelry industry. We take pride in our outstanding consignment services by managing every step of the process for you. Whether you are looking to sell an unwanted heirloom, jewelry you were given as a gift that you no longer like, or an engagement ring after a divorce, Dover's consignment appraisers and expert marketers will do the work for you. CONTACT DOVER JEWELRY TODAY for your FREE Valuation 
Easy Consignment Process:
· Expert Appraisal
Simply bring your jewelry to our store – or we can arrange to have it delivered to our office in Miami. As the consignor, you are responsible for packing, shipping, and insurance whilst in transit. Our expert master jeweler and GIA gemologist appraiser will look it over and give you a fair market value. They'll take into consideration its condition, setting, designer, contemporary, vintage or antique authenticity, desirability and collectability, the number and quality of gemstones, and the quality and type of precious metal.
·Quick turn-around
Once we have received and appraised your jewelry, our experts will have your item ready for market within a week. It is a fast and easy process.
·Maximum Online Visibility
Our experts will then prepare, photograph, and describe your item ready to market online to over 35,000 customers on a variety of e-commerce platforms, including eBay, 1stDibs, Amazon, Etsy, and others.
Dover is eBay's Exclusive Consignment Seller, which means that your jewelry will have the best chance of attracting the attention of millions of luxury shoppers who are looking for that special piece on eBay's global marketplace. You can check the number of potential purchasers who are 'watching' your item.
·Lowest Consignment Fee
Our consignment fee is among the lowest in the industry. We typically take as low as 20% of the sale price of your item, enabling you to realize the highest possible return. We incur ALL your selling costs and fees, including its shipment to a new home.
·Fast Payment To You
Once your jewelry has been purchased, and we are in receipt of the payment from the buyer, we pay you within 35 days of the completed sale. We deduct our commission and any other agreed-upon expenses
Whether you need a little extra cash, or you no longer value that rings given to you many years ago – or pieces left to you by your favorite aunt are just not to your taste, let Dover take care of the consignment details from start to finish.
We promise you a hassle-free, rewarding experience.