Published May 5, 2021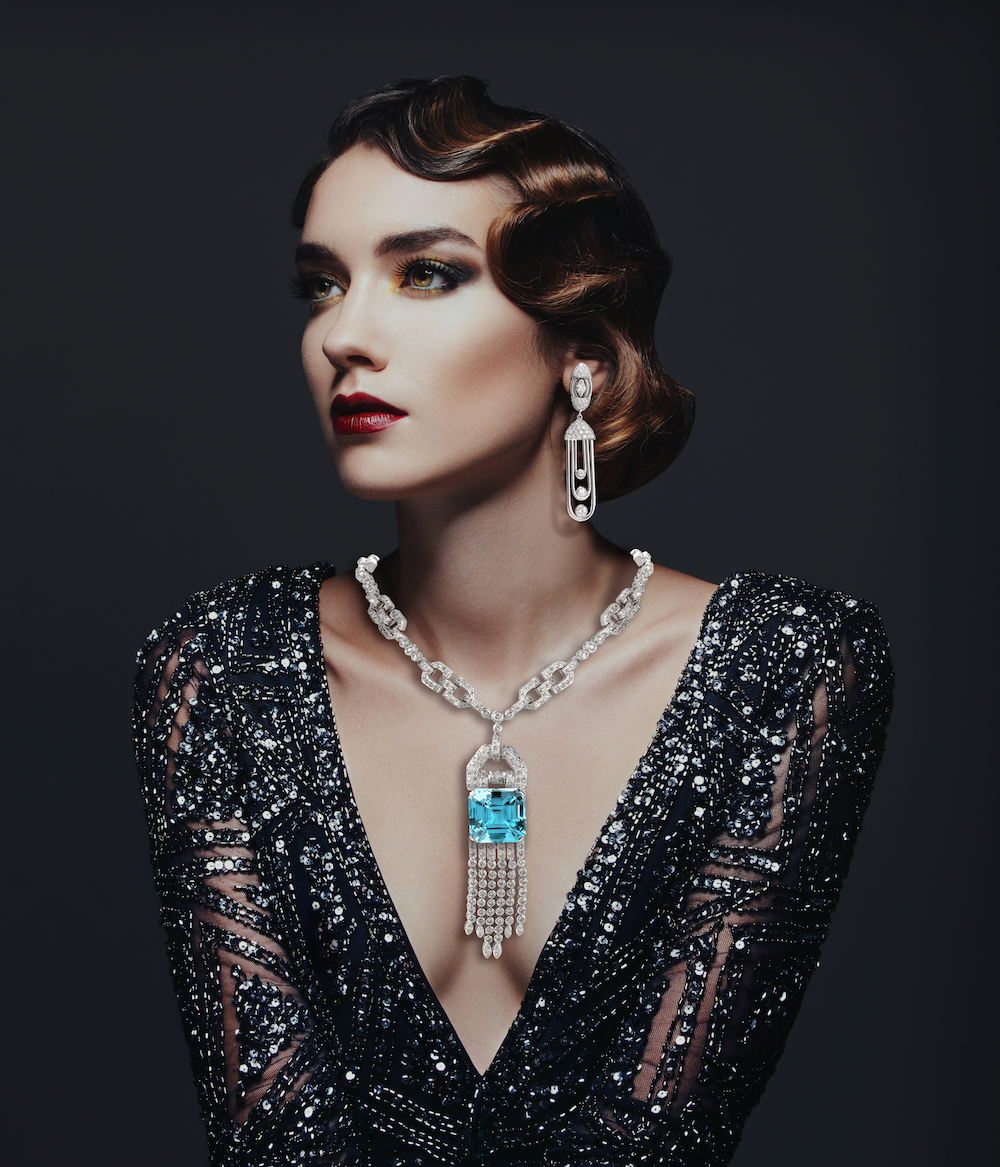 How (& Why) To Start A Collection
What is Considered Antique?
Antique Jewelry is 100 years old or more. Vintage Jewelry is generally more than 20-25 years old. Estate Jewelry means it was pre-owned and was part of someone's estate.
Why Collect Antique Jewelry?
Collecting antique jewelry can be a rewarding and exciting experience. You will usually find antique pieces to have much better construction than contemporary jewelry. They have been produced with the care and hand-made craftsmanship of a bygone era, surviving decades of ownership. If you try to reproduce an antique piece today, it will be infinitely more expensive to re-create with the same quality.
Wearing antique jewelry is like wearing a piece of history; it is fascinating to think about who has owned and worn your antique necklace or ring – and about the lives they led.
Finally, antique jewelry can be a wonderful investment. Pieces from the Georgian, Victorian and Art Deco eras have soared in value, and they are enjoying a resurgence in popularity. Good quality antique jewelry will always maintain its value and will increase over time, making it the ideal family heirloom to pass on to your children.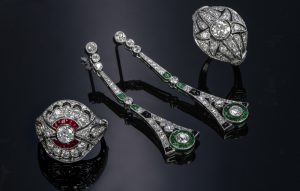 How to Start
Start by doing some research in books that specialize in your favorite era. Understanding Jewelry by David Bennett and Daniela Mascetti is a good place to begin your research. You can decide the period, type and style of jewelry that appeals to you most.
What Are the Different Periods in Antique Jewelry?
Edwardian (1901-1910): Edwardian jewelry featured lavish designs using diamond and pearls, often set in white gold and platinum. Pendants with flowers, garlands, stars, and crescents were also popular in the jewelry of this era.   Here is a typical Edwardian rose cut diamond necklace set in 18K white gold.
Early Victorian (1837-1850): Jewelry from the Early Victorian era was romantic and sentimental with hearts, bows and flowers. It often featured intricate filigree designs. Lockets and brooches became very popular, as were semi-precious stones such as amethyst, garnets, opals, and coral.
Mid-Victorian (1851-1884): After the death of Prince Albert, Queen Victoria's husband, so-called "mourning jewelry" became darker using heavier colored stones such as onyx, garnets, and jet. This era also saw the introduction of mosaics, sea-shell designs, and Japanese-themed jewelry.  We carry several Victorian-era pieces, including this black enamel bangle, with an intricate gold design.
Late Victorian (1885-1900): Look for lighter-colored stones during this period, such as sapphires, peridot (yellow or yellowish-green), and spinel. Star and crescent-shaped motifs were seen in hatpins and brooches. A classic piece from the end of the 19th century, this is a stunning late Victorian opal and rose diamond gold bangle bracelet.
Arts and Crafts (1894-1923): This era is characterized by the return to simple, handcrafted pieces with uncut stones.
Art Nouveau (1895-1915): Art Nouveau design, led by designers Rene Jules Lalique and Louis Comfort Tiffany, favored natural graceful designs such as flowers, birds, dragonflies, and animals, incurved, slender shapes. The female body was a popular theme, especially on cameos. Long pearl necklaces became very fashionable during this era. Agate, garnet, and translucent gemstones such as opal and moonstones were most often used.  Our Art Nouveau opal and emerald bracelet is crafted in 14 K yellow gold and incorporates typical motifs of waves and bamboo.
Art Deco (1920-1935): Think "The Great Gatsby." Art Deco featured strong geometric lines, black and white, black and gold. Pieces were often made with diamonds and accentuated with rubies, sapphires and emeralds, Multiple bracelets were popular, as were long necklaces in amber and pearl. Chokers and jeweled headbands became very fashionable.  Here we have a magnificent 1930s Art Deco era diamond and platinum link bracelet.
What to Ask
The next step is to check our inventory. Dover Jewelry & Diamonds has an extensive collection of antique pieces for you to consider. We offer professional guidance to help you purchase that unique necklace, ring, pendant, or bracelet – and we can assist in adding to your new collection once you have made a start.
Ask us about the authenticity, provenance and condition of the jewelry you have picked out. If we have paperwork, a diamond grading report, or other background information on your jewelry, we will pass it onto you at the time of purchase.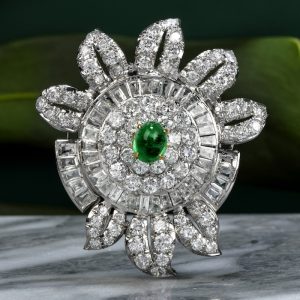 At Dover Jewelry & Diamonds we stand by each piece we sell.
Happy collecting!