Published March 25, 2014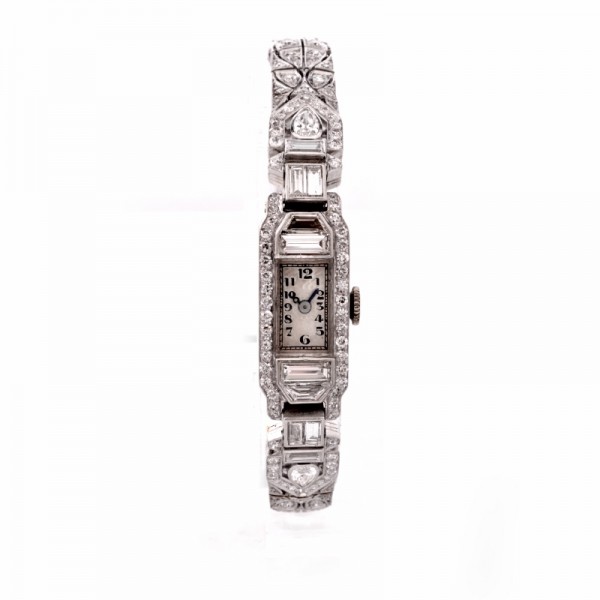 Miami is synonymous with style and elegance, two perfect words to describe estate, art deco and antique jewelry, three jewelry styles that perfectly convey what Miami is all about. In fact, Miamians are very proud of their antique and estate jewelry stores, fashion forward trends and cultural traditions, which go perfectly with the sunny weather and the city's vibrant style.
Miami today is going through a cultural and economic Renaissance that is attracting attention and visitors from all over the world. In a way, the city has always been famous for its weather and beaches, but now the array of possibilities has dramatically expanded. Art galleries, world famous restaurants and hip beach houses and bars will definitely go perfect with a gorgeous pair of antique gold earrings, a gold bracelet and a stunning ensemble, all embellishing the trendy and powerful.
In fact, Miami is home to some of the most respected and famous antique jewelry shows. Dealers from across the globe unveil their unique collections of antique jewelry in Miami at the Miami Beach Antique Jewelry & Watch Show, which takes place annually, from October 25 through the 27.
This show kicks off the fall antiquing season with nearly 150 top dealers showcasing their most fashionable and rare pieces. This event is well known for the celebrities and socialites who attend looking for the perfect piece, along with jewelry collectors from Europe, China and India, two of the world jewelry markets that are experiencing the biggest growth. For only three days, the finest vintage and antique jewelry and watches from all over the world are available in one place.
And what better setting that Miami Beach, one of the most visited and famous Miami districts, with its unique eclectic vibe and beautiful beaches. Over the three day show, the event usually showcases elegant signed pieces from famous names including Cartier, Tiffany's, Harry Winston, Patek Phillippe and Van Cleef & Arpels, among others.
But Jewelry shows in Miami go beyond showcasing fashion pieces and receiving celebrity attendees. There is also a philanthropic effort that is very important for the show's organizers and participants because it allows them to reach out to the community. The Miami Beach Antique Jewelry & Watch Show has helped in funding and increasing awareness in such causes as Autism, Breast Cancer prevention and Alzheimer's research, and plans to further its involvement into other sensible causes for the community.
Miami antique jewelry shows are a fun and memorable way of celebrating jewelry from times past and the perfect scenario to witness exquisite fashion trends, famous celebrities and incredible art



.