Published November 12, 2019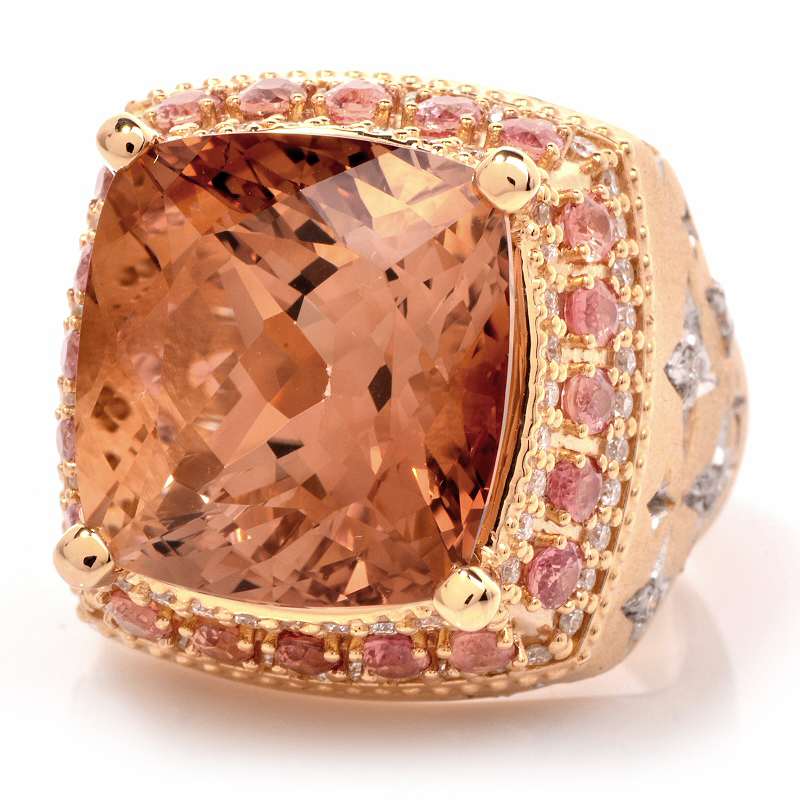 Are you enticed by the oncoming of fall, the cool invigorating breezes?
It's time to fold up shorts and think about pants and soft sweaters, jackets and scarves, closed shoes boot, and yes even gloves. Do you envision cornucopia filled with colorful gourds? And maybe it's time to think of jewelry to complement those radiant fall colors. 
Background of our Fall Stone: Topaz
The jewel of November which lays claim to all those colors is Topaz with its rich palette of deep gold blues and purples green and even red. Topaz was first found in the Red Sea on Zabargad Island originally referred to as the ancient Island of Tobazos. It is a hard stone much appreciated by jewelers who loved to work with a stone of its durability.  Brazil produces much of this stone particularly The Imperial Topaz, the prize of all colors, natural red. So remarkable and widely acclaimed is Topaz that it found its way to the Portuguese crown and in its setting bears the name of Topaz Braganza. 
Nearly as indomitable as the diamond in strength topaz lends itself the fanciful designs of antique jewelry as well as the bold simpler creations of our time. The red topaz is the most valuable, actually, only 1% of all rough topaz reveals this color. Called the Imperial topaz these stones have a reddish-orange tone. The deepest red appears at the top and bottom of the stone while the center is an orange color with faint pink undertones. This fascinating stone was discovered in Brazil and the Ural mountains of Russia and takes its name from the Russian Czars of the 18th and 19th centuries as it was widely used in the imperial jewels of Russia.
The unique colors of Topaz
The blue topaz appears in several different colors, Swiss blue topaz, London blue topaz and sky blue topaz. There is another quite rare variety which appears naturally, though seldom. It is known as white blue topaz.
Topaz owes its popularity to its remarkable range of color, its durability and of course, its affordability.
If you are shopping for colorful ring that is sure to be noticed topaz would your choice. Choose a well-regarded jeweler to be sure the setting is secure and well done and you can be assured you have acquired a gem to be enjoyed and one you will be proud to wear. Practicality noted, It is one of the most durable gems.
Questions often asked about Topaz:
Does topaz change color? Under direct sunlight for a protracted length of time the color can fade. 
Can topaz scratch? Yes it can. Topaz is a hard stone but like a diamond, it can be chipped by a hard blow. Be sure that the sides of your stone are protected.
Is topaz for every day. We, at Dover Jewelry do not recommend topaz as an engagement ring for this reason.
How do I clean my ring? Place ring in a bowl of warm water, let stand 20 to thirty minutes and clean with a soft brush or old toothbrush. 
If topaz is your choice hailing the season's mighty thrust and you have captured the brilliant flavor of Autumn, wear your jewelry with flourish and step into the oncoming holidays with frivolity and joy.
Best wishes from all your friends at Dover Jewelry.