Published June 29, 2022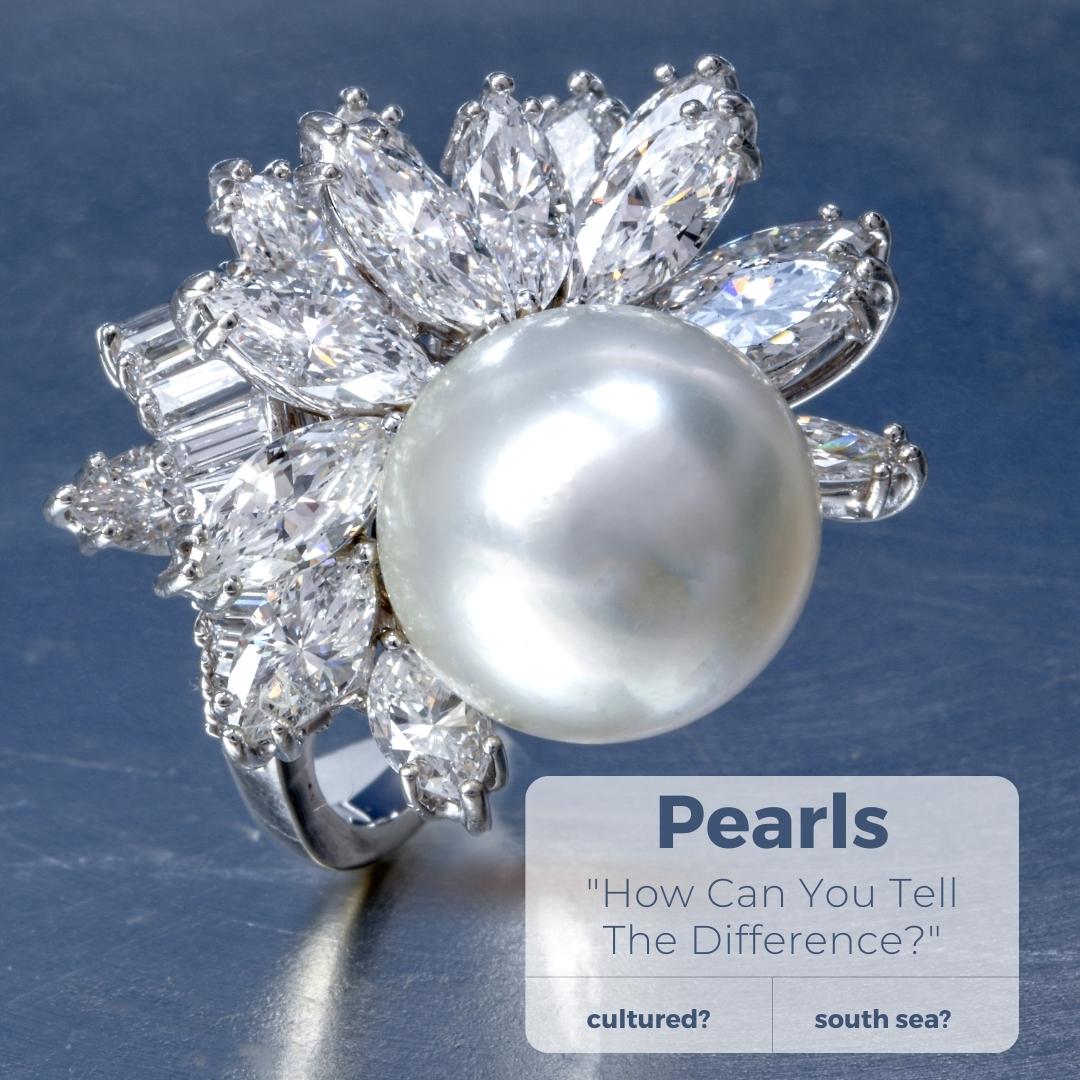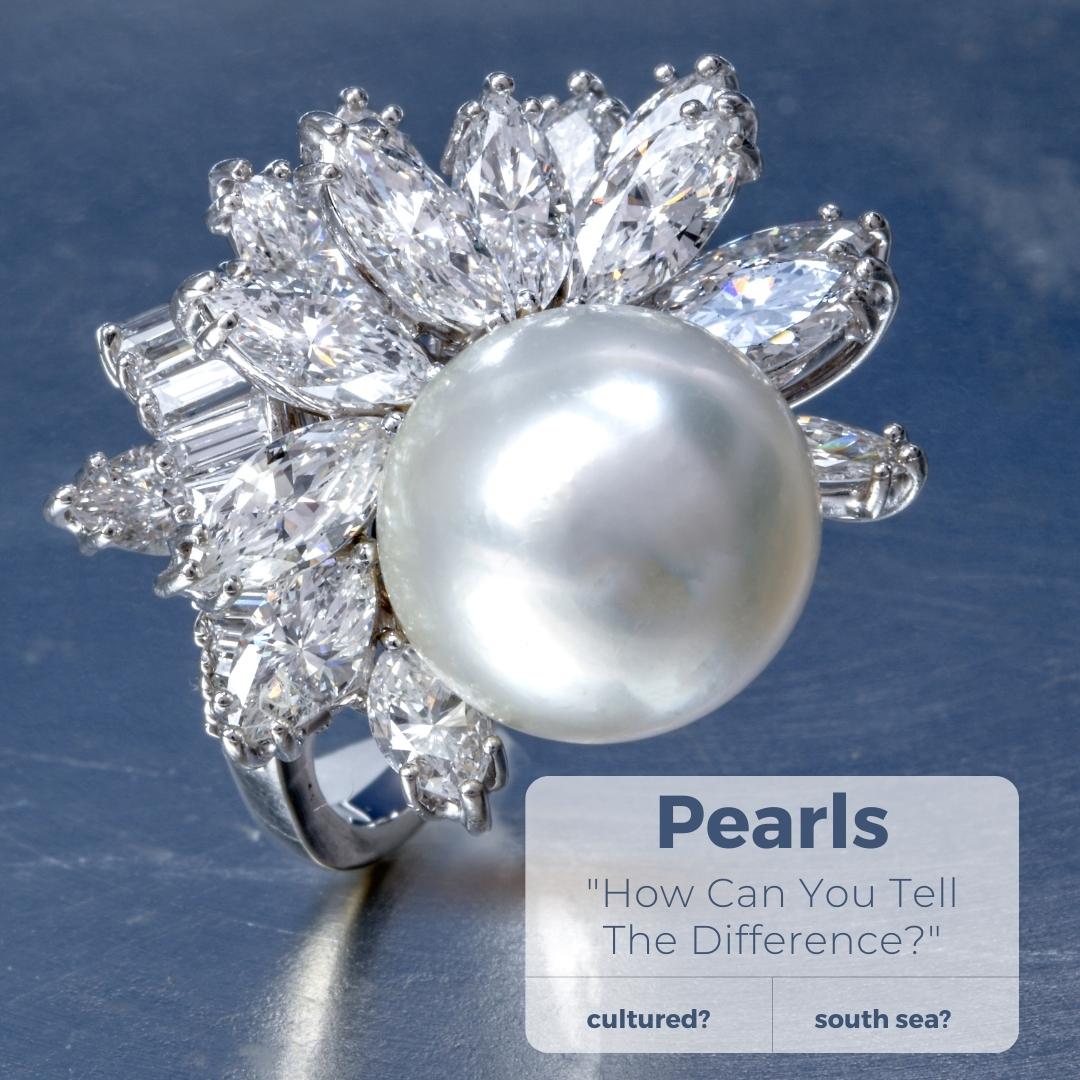 Fun Facts About Pearls
Luminous, iridescent wonders, historians tell us that pearls were first discovered in India by hungry foragers searching for food. Because of their rarity, pearls were prohibitively expensive for all but the ultra-wealthy for many, many centuries.
Pearls were the ultimate status symbol in ancient Rome. Wealthy Roman ladies upholstered their couches with pearls and even had them sewn into the hems of their gowns. Caligula wore pearl slippers and as he became increasingly insane, he also dressed his horse in a string of pearls. Both men and women in the Middle Ages wore pearls as jewelry and had them sewn into their clothes. Elizabeth 1st adored pearls, and in the famous Ermine portrait, she is seen wearing her favorite black pearl necklace, formerly owned by the Italian Medici family.
Fast forward a few centuries…
What are The Different Types of Pearl? How can you tell what type of pearl you have?
Natural Pearls
Only one in 10,000 wild oysters produces a truly natural pearl; of those only a small percentage is big enough with the right color and shape for use in the jewelry industry. Pearls are formed as a natural secretion in response to a grain of sand or small stone, which irritates the shellfish into producing a smooth, hard, crystalline substance around the irritant to protect itself. This substance, called "nacre" continues to form inside the oyster until a pearl is created.
Cultured Pearls
Cultured pearls result from the artificial process of inserting an irritant into a mollusk and harvesting the resulting pearl. Modern cultured pearl production was developed in 1895 by the Mikimoto family, and the original Japanese cultured pearls were produced by a small oyster called the Akoya, which rarely produces pearls larger than 10mm, so large, original Akoya pearls are very expensive. Today, Akoya pearls are harvested in quantity, which has made them more affordable.
Freshwater Pearls
Freshwater pearls are produced in oysters that live in lakes or ponds. They are not as round as saltwater pearls, so are less expensive. You'll find these readily available and most often used by jewelry designers.
Tahitian Pearls
Tahitian pearls come in a variety of more exotic colors such as black, green, grey and silver and are cultured in saltwater around the islands of French Polynesia. They are more expensive than freshwater or Akoya pearls because of their extraordinary coloration.
South Sea Pearls
These are white and golden in color and are the largest cultured pearls. They are farmed along the Northern Coast of Australia and around the Philippine Islands.
Sea of Cortez Pearls
These are the rarest cultured pearls in the world, with only about 4000 produced annually. They are found in the Gulf of California, Northern Peru, the Guianas and in Mexico. They have a rainbow-like color because they come from the rainbow-lipped pearl oyster.
June Birthstone Gifts & Wedding Jewelry
Pearls are perfect as accessories for June weddings, as jewelry for the bride, jewelry for wedding guests and for the mother-of-the-bride. A strand of freshwater or cultured pearls also makes a wonderful bridesmaid's gift. And, of course, pearls are also the birthstone for June.
We've selected a few options for your consideration:
Pearls look beautiful paired with white or cream wedding dresses. These clip-on estate diamond and pearl earrings complement an up-do hairstyle and will work with just about any kind of wedding dress neckline. They are simple, elegant, yet luxurious and will not pull your attention away from the gown, which always tends to be the focus of the wedding.
The mother-of-the-bride will love this classic wide pearl three-strand necklace.
Are you attending a June wedding as a guest?
Here is a bracelet that will complement a simple pantsuit or cocktail dress. Dramatic, luxurious and elegant, this is a wide pearl and diamond wide bracelet, made of 7 strands of 6.5 mm Akoya pearls with cream undertones and high luster. It was created by the New York designer, Ella Gafter, and features a large diamond accented clasp highlighting an open star-flower motif.
These are the perfect earrings for that destination wedding on the beach. Think a soft, flowing summer dress with glittering sandals – and pair it with these vintage ruby and mother-of-pearl earrings (yes, they're not natural or cultured pearls, but we couldn't resist picking these beauties for a beach wedding!)
Do you have a dear friend or loved one celebrating a June birthday?
Here are some lovely gift ideas:
We hope we've inspired you to look at our wonderful collection of pearl jewelry. We have pieces to suit any taste and budget, with new ones coming in every day.
Make it a June to remember!